So what am I blogging about?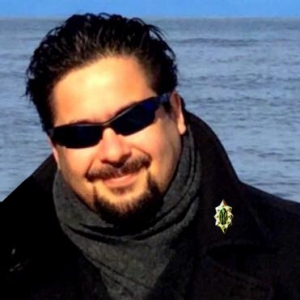 I Generally Enjoy Blogging about Exploration, Humanitarian Efforts, etc., however…
Generally, I love sharing experience about travel, film, development and humanitarian initiatives. However, once and awhile 'we humanitarians' are required to post some 'reality blogs' to counter unethical extremists and interest groups in order to counter their overly public agendas via the internet platforms (also private initiatives to violate our basic Human Rights i.e. privacy, safety, etc.). As many in the humanitarian/conservation world can/will attest – ethically standing up for locals, wildlife and even for mother-nature can sometimes put us good-people near harms-way of a variety of 'extremist, interest groups and/or scammers' that desire to very publicly discredit, defame and defraud us and our efforts in order to silence and destroy our initiatives. Just ask Dr. Jane Goodall if her life was all 'peachy and great' without any issues from unethical interest groups trying to thwart her works… I'm sure she has her own history and it's quite contrary to being "It was all great! Never an issue…"; Sea Shepard, Green Peace, Doctors Without Borders, etc., all have their own stories – even the United Nations Volunteers, etc..
Getting to know me and why I proactively protect initiatives in developing/transitional countries; conservation, humanitarian and social economic development…
Anyone who has invested years into human capacity development quickly understands that we have all worked too hard for too long (countless sacrifices for the many) to allow unethical people/interest groups to destabilize years of works owing to "intentional reality distortions". Being able to masterfully apply one's new education takes decades – populations of 'transitional countries' are going through a massive educational process that in comparison with other nations who have successfully managed the transition (Taiwan, Singapore, etc.) – it will take an an average of 60 to 100+/- years; in some other cases 100s of years. Today, many transitional countries like Mongolia are only two decades into their transition efforts and they still have much to develop (their own native language in relation to global terms/semantics as most of the population that live in developing countries don't speak foreign languages fluently and if they did – many foreign terms' semantics are non-translatable because the concept or field of knowledge doesn't exist in their own cultures as of yet. So beyond the latest international language/semantics – it's the development of whole systems and the associated languages in their own native languages to which the population has to re-learn to become "viable" in today's face-paced international fields (health education, science, technology, infrastructure, business, etc.). Another-words, that is by any situation a lot of social economic development works in international business cultures and ethics; cross-industry customer service cultures and standards vs. cultural service – as there is a big difference between cultural service and customer service, etc., that has to be carried out successfully.).
At the end – it's going to take a lot of time, patience and education to assist developing nations; and those internationals that are traveling too, studying in and or doing business with developing countries need to fully understand that their western/european expectations need to be properly re-adjusted – like a humanitarian does. People are going to have to consider when visiting developing transitional countries that most likely they may not have the terms, semantics, working knowledge, cultures and history of systems that are common in Europe or in the USA – and to expect a transitional country to successfully develop the whole population, language, comprehension, frameworks, systems and infrastructure quicker than lets say 100 years to meet our Western/European Demands is most likely never going to happen; just ask Japan, Taiwan, Singapore, Hong Kong, Malaysia, etc.
Indeed, so it would make sense to assume that if differences arises it's could originate from 'educational differences and semantics'; two different Operating Systems (Windows/Apple) being clashed together while us humanitarians are the techies trying to make it work smoothy – it does not happen overnight, so:
I can not allow a handful of unethical people and/or interest groups (per year) to outweigh and destabilize 100s of humanitarian successes.

I have zero tolerance for unethical "slash and burn", "bully", "set-up" initiatives carried out by individuals/interest groups to distort realities, manipulate markets, etc.

Like a firefighter, I will often quickly respond to "slash and burn" attempts that are intended to hurt good people, companies and organizations as they are not conducive to social economic development; these unethical activities only serve to hinder development and international relations within a developing country.

And yes, I will always lend my voice to those rural and local people that don't have an online presence to express 'ethics and fairness'; and if absolutely necessary, yes I will turn to USA Federal Investigators to protect those that require protection from fraud, defraud, defamation, etc., to ensure market-fairness and their social economic stability.
Why do I volunteer myself to become the 'easy target' and take on the burden?
Simply I am quite resilient (also I'm what you can call 'a gentleman who's trained'; there are lines that most know not to cross), however from time to time I find it good for the 'heart and mind' to assist in matters to counter such unethical interest groups, etc… With over 15 years of successful due diligences by TOP international firms, agencies and organizations; Mongolia's 2nd Highest Medal of Honor; and countless international successes and recognitions spanning over 2 decades… I do have a well-established history of creditability – "ethics" is apart of who I am and not a temporary fashion. My actions, labors, endeavors, etc., speak testaments as to 'who I am' and what kind of person I am… it's decades of "Successes and Professional Evaluations" vs. "Reality Distortions" by handful of unethical individual/interest groups. My motives are transparent and clear… how about theirs?
As a Professional, I would kindly like to request everyone to take any negative online hype with a 'grain of salt' as it does not happen often (owing to our proactive efforts); less than a handful per year out of 100s of successes. Nonetheless, when it does happen – it is maliciously done with intent and it can seem both excessive or cleverly written to distort realities in order to manipulate both 'personal and market opportunities' to destabilize critically important humanitarian/social economic development endeavors.
Now with that stated on to the blogging! (and hopefully more fun stuff in the near future!)