"ALWAYS VERIFY" CAUSE
---
ALL CURRENT AND FUTURE UPDATES WILL BE DONE VIA GER TO GER'S WEBSITE SECTION "VERIFYING FAKE REVIEWS"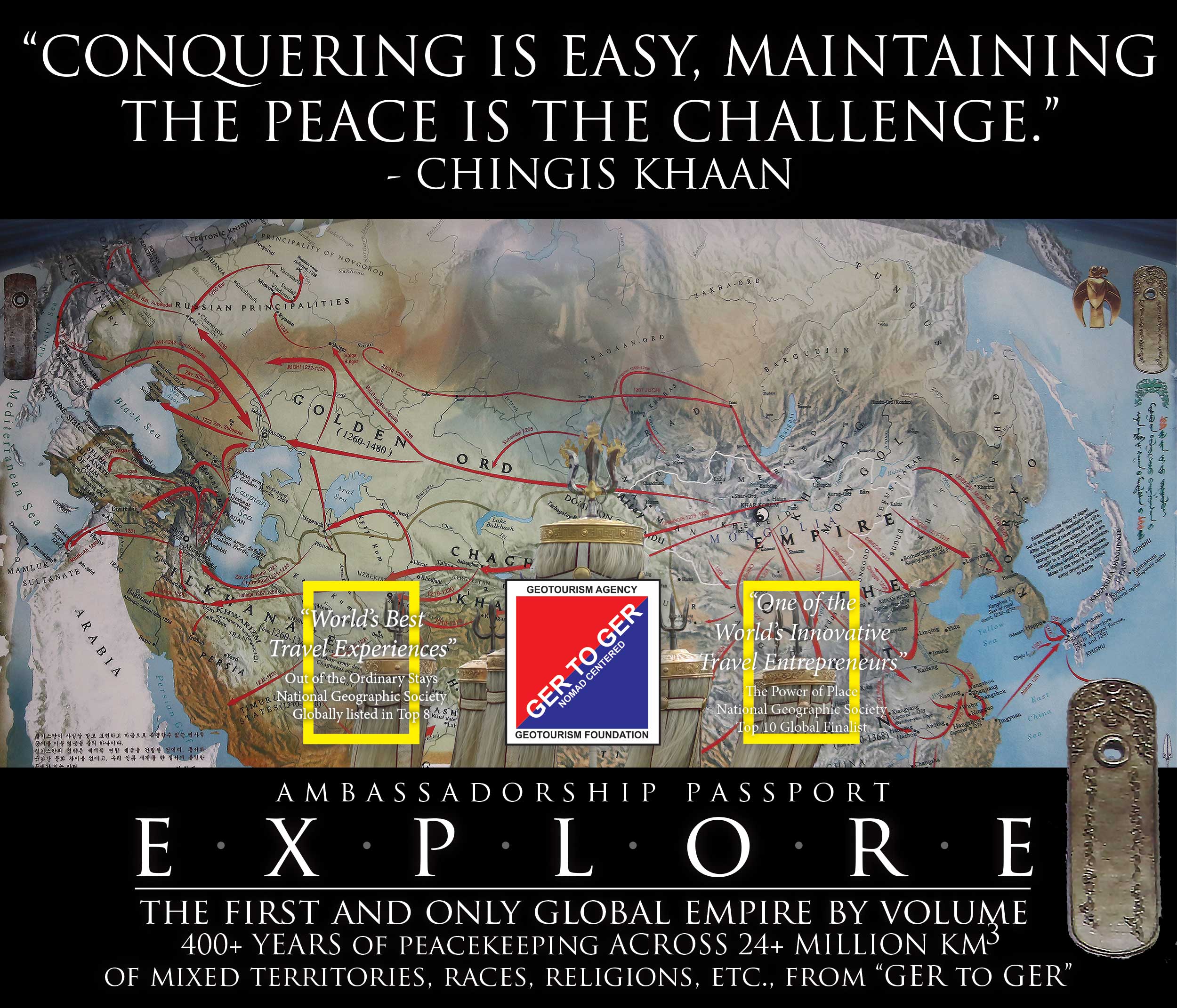 To Ensure Overseas Health/Safety of Locals and International Travelers
IN LINE WITH THE UNITED NATIONS SDG 8 "DECENT WORK AND ECONOMIC GROWTH": GER to GER Mongolia has publicly released evidence/findings to counter fake/fraudulent reviews about GER to GER on Trip Advisor and Lonely Planet and the TROLLs/Scammers that propagate it.
EXPERIENCED GUARDIANS ARE ADAPTIVE TO ADVANCE THEIR ENVIRONS – IT'S ABOUT BALANCE… IN 2018, WE WOULD LIKE TO THANK THE TRAVELERS FOR THEIR HONEST REVIEWS AND TRIP ADVISOR FOR TAKING CORRECTIVE MEASURES – THANK YOU!
THIS AREA OF OUR SITE IS SET-UP FOR EDUCATIONAL PURPOSES TO ENSURE THAT WE ALL LEARN FROM INCREDIBLY IMPORTANT LESSONS AND KNOWLEDGE SHARE TO ENSURE THAT "GOOD PEOPLE AND GOOD BUSINESSES" ARE NOT SO EASILY VICTIMIZED ON TRAVEL PLATFORMS. LIKEWISE, IT'S OUR HOPE AND DESIRE THAT TRAVEL PLATFORMS WILL INCREASE THEIR "SECURITY AND PROTECTIVE VERIFICATION MEASURES WITHOUT PREJUDICE; TRAVEL PLATFORMS SHOULD PROTECT BUSINESSES FROM SCAMS, FAKE/DISHONEST DEFAMATORY REVIEWS, ETC., BY VERIFYING ALL USER ACCOUNTS (FAKE/REAL), FACTS (TRIP CONTRACTS, TERMS/CONDITIONS, ETC.), ETC. IT'S "RESPONSIBLE BUSINESS ETHICS" TO ENSURE THAT GOOD PEOPLE AND ETHICAL BUSINESSES "DO NOT" GO OUT OF BUSINESS OWING TO SCAMS AND TROLLS THAT MANIPULATE TRAVEL PLATFORMS. HENCE THIS AREA OF OUR SITE AIMS TO CLEARLY HIGHLIGHT "REAL CASE STUDIES" OF HOW EASY IT IS FOR UNETHICAL INDIVIDUALS TO MANIPULATE TRAVEL PLATFORMS WITH THE GOAL OF INFLICTING INCREDIBLE SOCIAL ECONOMIC DAMAGES ONTO TARGETED VICTIMS (GOOD PEOPLE, GOOD BUSINESSES, ETC.)

NOTICE WITHIN MONGOLIA:
GER TO GER MONGOLIA, from September 2018, shall only be offering GER to GER trained communities – owing to liabilities GER to GER can no longer in-kind support other communities that have received training from other organizations (French NGO, etc.); or until they match GER to GER's standards via GER to GER's intensive trainings, etc. We are saddened that we have to make this official decision as we desire to support everyone (rural communities, nomadic families, etc.), however, owing to unethical travel scammers – we are left with no choice… those non-GER to GER rural communities who do not meet GER to GER's standards nor desire to be trained by GER to GER shall have to seek their sustainability via other means from now on owing to liabilities – travel scammers hurt everyone…
On September 13, 2018 GER to GER officially received a "Thank You" letter from Trip Advisor
GER to GER was thanked for its "vital role" concerning assessing, mapping and combating Travel Scams and Fraudulent Reviews. We would like to share a couple "snippets" from a much larger letter that was sent to us…
… "But we can't do it alone – and I want to thank you, our business community, for playing such a vital role in our ongoing fight against paid review fraud. You've kept your eyes open, you've reported suspicious activity – and since 2015, our fraud investigations have stopped the activities of more than 60 paid review companies worldwide with your help."…

"In this fight against paid review fraud, we're beyond grateful to have partners like you. Thanks again for all of your help – and here's to more wins like this one!"

– Trip Advisor CEO
NOW the Opening Remarks by

Jean-Luc Picard, Captain of the Starship U.S.S. Enterprise

of Star Trek…
Empathetic, Open-minded and Understanding Travelers are All Welcomed,
however, travelers that threaten establishments via "1 Star" Trolling Scams to obtain FREE trips and refunds – PLEASE stay at home or kindly choose another operator. Thanks! 😉
I "PERSONALLY" FORGIVE YOU TRIP ADVISOR,
HOWEVER, THIS AREA OF OUR SITE MUST REMAIN FOR EDUCATIONAL PURPOSES AS AN "INDUSTRY LEARNING POINT"; NOT AS A MEANS TO "HURT" ANYONE BUT IN-FACT THE OPPOSITE. THIS AREA IS BEING CURRENTLY DEVELOPED WITH THE GOAL OF BRINGING 'GREATER AWARENESS' TO THE IMPORTANCE OF "RESPONSIBLE TOURISM" AND THE IMPORTANCE OF PROTECTING ITS PRACTITIONERS, COMMUNITIES AND ORGANIZATIONS FROM THESE REAL ISSUES THAT HAVE PLAGUED THE INDUSTRY FOR YEARS. GRANTED REVIEWS ARE 'USER SUBMITTED' NONETHELESS SAFEGUARDS MUST BE INTRODUCED TO PROTECT SOCIETY FROM DISHONEST/FAKE DEFAMATORY REVIEWS THAT ARE UNETHICALLY EXECUTING FOREIGN AND/OR LOCALLY BASED EXTREMISTS'/COMPETITORS' HIDDEN AGENDAS.
ON ANOTHER NOTE – I WOULD LIKE TO PERSONALLY THANK ALL THE WONDERFUL TRAVELERS IN 2017 AND 2018 (AND PRIOR YEARS AS WELL).
– MR. FROMER​
ON ANOTHER NOTE – I WOULD LIKE TO PERSONALLY THANK ALL THE WONDERFUL TRAVELERS IN 2017 AND 2018 (AND PRIOR YEARS AS WELL).
– MR. FROMER.​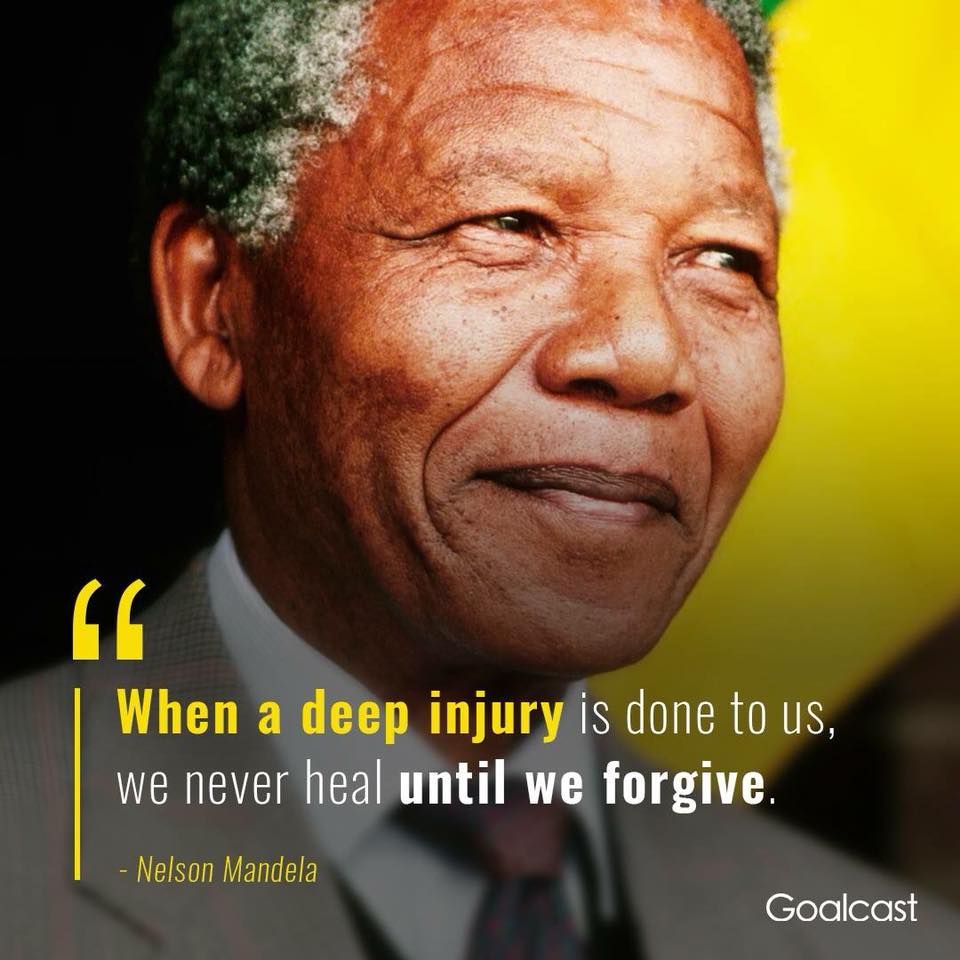 In Line with UN's SDG8 and SDG10 – GER to GER COMBATs TROLLS and SCAMs in behalf of Mongolia and the Nomadic Populations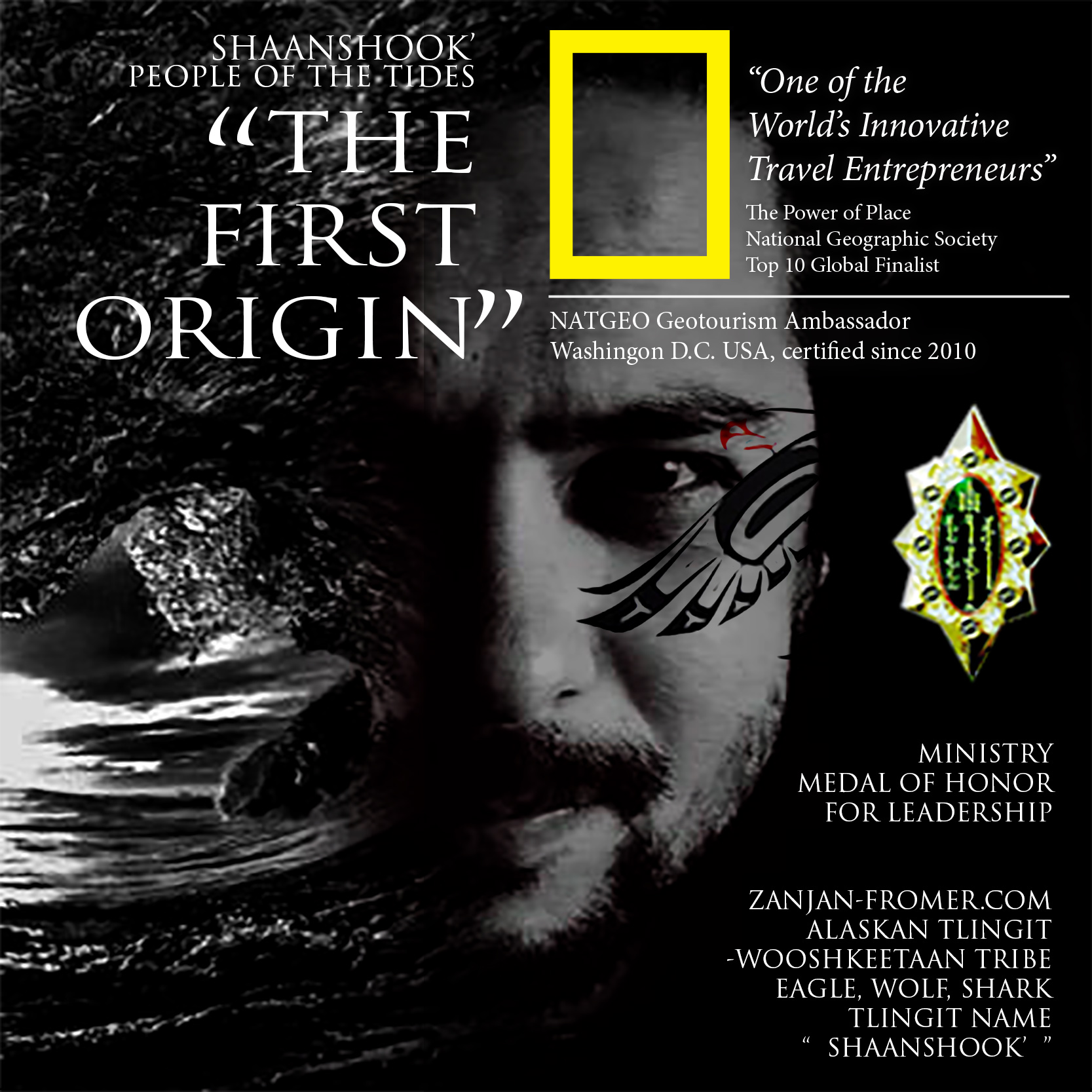 TROLLS/SCAMS… it's industry knowledge that trolls/scammers unethically force good businesses out of business
Please refer to Minc Law and Aaron Kelly Law Firms' research works on this matter:
Trip Advisor's FAILED LOGIC: "Contact the user and talk to them to rectify the problem"…
REALITY: "How can one contact frauds/trolls/unethical competitors to tell them to stop when they use fake accounts and/or when their goal is NOT TO RECTIFY???"​
Scammers, trolls, frauds and the like will always have 1000s of reason to "talk negative BS hype" and when asked to provide the "burden of proof" they also have another 1000+ clever reasons as to why they don't have it, hence, nobody will take their cases (I have received ZERO calls/ZERO emails requesting me to remove this as they know I have the investigative facts, evidence, contracts, etc., which proves that I have been greatly victimized for YEARS). Often the very people that they attack via their "online reviews" are the victims when you investigate it carefully. Despite the lack of phone calls/emails – both this site and my personal site, on average, have been targeted for online hacking ranging between 300-700+ attempted hacks per day to destroy "the truth"… their only option is to hack-attack "the truth" – frauds DO what frauds DO, it's what they do.
What if ALL online trolls and scammers acted like trolls-scammers in public?
Today, online platforms like Trip Advisor are in serious difficulties as they don't verify user identities (any one can make a fake account), they don't verify the facts of reviews… When a business tries to contact Trip Advisor they don't want to review the facts but state you need to talk to that user – but when the user is a fraud or fake then how is this possible? The issues NEVER get resolved but the victim suffers the most owing to Trip Advisor's operational negligences, etc., as Trip Advisor allows the fake defamatory or dishonest defamatory reviews ("Public Defamation") to remain on their website without any supportive documentation ("Burden of Proof") and so much more… The last years have proven that "TROLLS" do exist and they can be anyone – Russians, unethical Mongol competitors, disgruntled scammers, fraud networks ($1 per day/FREE or refund a trip travel scammers, etc.), extremists who destroy businesses with foreigners involved, and so much more…
Go ahead take a look a Minc Law Firm and their own research works on this matter: https://www.minclaw.com/how-do-i-remove-false-and-defamatory-reviews-from-tripadvisor/
As terribly funny as this next video is, this guy perfectly represents the putrid tactics used by scammers/ trolls found on Trip Advisor that damages the environment of good people, businesses and markets.
Hence these sites need to take more "RESPONSIBLE MEASURES" to protect victimized businesses and staff from such nonsense that not only damages their "credibility" but also protect them from fake defamatory/dishonest defamatory reviews that incite local/international extremists into unlawful acts of physical harassments, stalkings, social-economic damages, physical violence, etc., against the business and its staff. It's 100% owing to the fake defamatory and/or dishonest defamatory reviews being published with Trip Advisor's brand and logo attached to it that creates these issues – as the old saying goes "no action IS ACTION" which unethically makes people believe that the reviews are true when they are not. When combining that with the fact that the victim (me) has been trying to contact Trip Advisor for YEARS but their responses have been extremely unprofessional as described further down in this blog – Trip Advisor's situation has reached 100% operational negligence, corporate fraud and even antitrust (of which Trip Advisor is already having problems with in Italy and the US Federal Trade Commission, etc.).
US Senator contacts US FTC to Investigate Trip Advisor concerning its Review Policies: https://www.nytimes.com/2017/11/28/travel/senator-investigation-tripadvisor.html
We sell products with a "2 hour user course and handbook" followed by tons of pre-departure Q&As (also before by emails, etc.). So really there isn't any real reason for such scammers/trolls to exist unless they are sent intentionally to scam/troll our works. I'm 100% Empathic for this dude – LOL 😉
This video clearly represents that after tons of Q&A, 2 hour user workshop, after "using products/services" etc., this person tries to scam/defraud/gather trolling content for their scam/defraud/libel hence "trip advisor fraudsters"
In today's world… if you are someone that does something (even famous actors and actresses) – it's most likely you have been TROLLED
Our sites are/have been targeted for online hacking which is currently ranging between 300-700+ attempted hacks per day to destroy "the truth"; as their only option is to hack-attack "the truth" – frauds DO what frauds DO, it's what they do.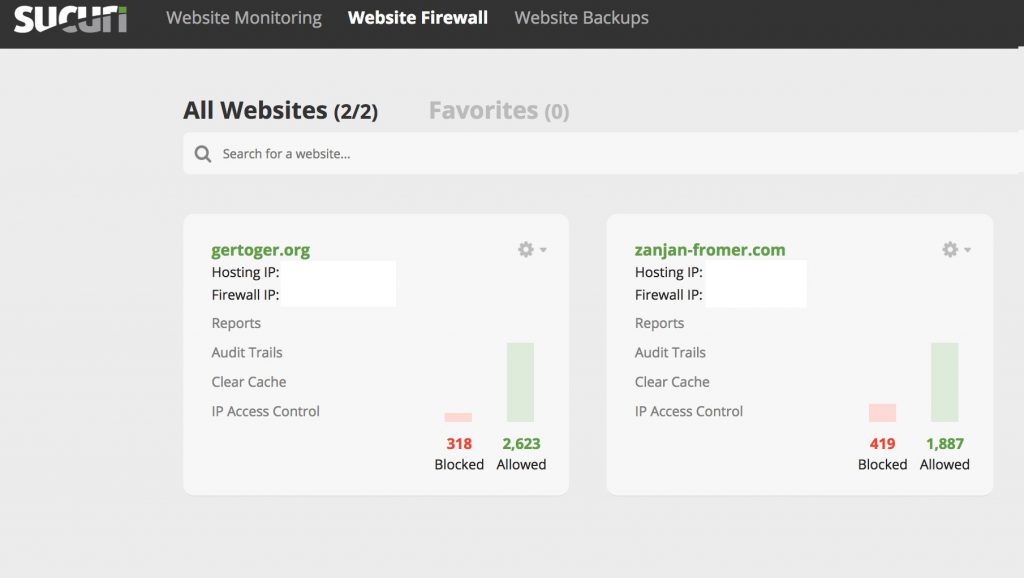 IN ONE DAY, 700+ BLOCKED/REGISTERED ATTEMPTS AT HACKING OUR SITES; IF THE TRUTH WASN'T SO DAMAGING THEN THERE IS ZERO REASON TO HACK THESE WEBSITES SO REGULARLY AND SO EXTREMELY..
NOTE: both "GER to GER" and "Zanjan Fromer" are uncommon foreign names which generally would NOT be targeted by hackers – it's 100% owing to the release of damaging truths that both sites are constantly targeted.
First Scams Date Back to 2010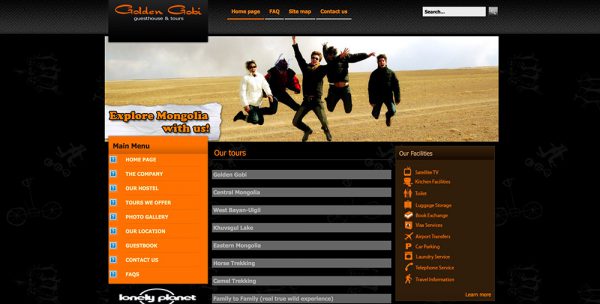 First Scams date back to 2010 when Golden Gobi Guesthouse and Tours stole "GER to GER LLC" company name to unethically steal clients – that was corrected by official letters and they changed it to "Family to Family" that summer. It was from this time forward that GER to GER incorporated SDGs 8 and 10 before their 2015 introduction – to track, map and combat scammers and trolls; Golden Gobi continued their unethical name-manipulations/variations till around 2016.
Have a look via the Internet Archive Link:
https://web.archive.org/web/20100718150726/http://www.goldengobi.com:80/tours
CASE STUDY:
Scams & Fraud have existed on ResponsibleTravel.com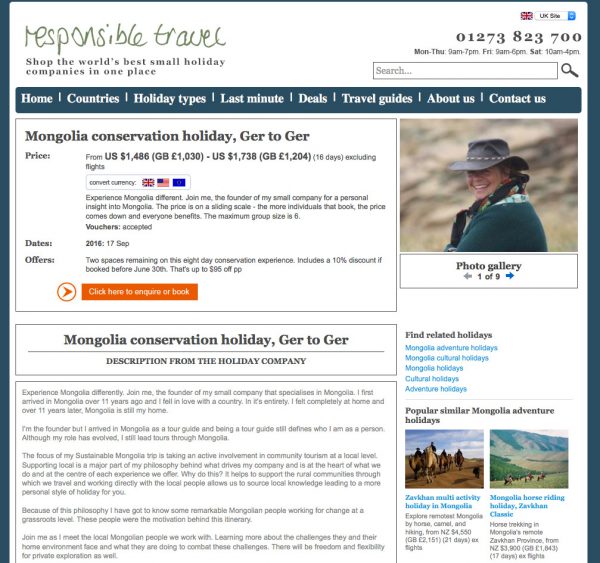 This International Operator/Travel Platform has ILLEGALLY used "GER to GER" LLC to IRRESPONSIBLY AND UNETHICALLY steal opportunities from Mongolia's nomadic communities and families by selling/operating trips within the territory of Mongolia by ILLEGALLY using a "legally registered" company name, brand, trademark, etc.
Within the FIRST SECTION of this page about trolls/scams it's very clear case that they do exist and their methodologies have been extremely well examined and investigated by not only us but also by other professional Law and Investigation Firms… Our works are STRONG confirmations that this Trip Advisor Issue has become a global epidemic that needs a cure as it has even reached all corners of remote countries like Mongolia.
NOT ALL PREDATORS ARE BAD…
MR. ZANJAN FROMER IS THE LONE ALASKAN SHEEPDOG to the FLOCKS, AND, "ALPHA WOLF" TO THE UNETHICAL COYOTE PREDATORS (TROLLS, SCAMS, ETC.)
"It's how we are forged from challenges that defines us… adapt to succeed"
24+ YEARS OF POST SOVIET TRANSITIONAL STABILIZATION
WHAT IT REALLY FEELS LIKE FOR Zanjan-Fromer.com (National Geographic's Geotourism Ambassador) AFTER 24+ YEARS OF CARRYING MONGOLIA's post-soviet transitional social economic development ON HIS BACK
ALASKAN TLINGIT | NATGEO'S GEOTOURISM AMBASSADOR | FIRST USAID CONTRACTOR TEAMS TO MONGOLIA | MINISTRY MEDAL OF HONOR |
EMMY/DGA AWARD WINNING PRODUCTION SUPPORT | AND MUCH MORE
"I KNOW WHAT OPPRESSION IS…
I'M NATIVE AMERICAN
"
I'm a respectful International Specialist with a broad/diverse background that contributed towards Mongolia's post-soviet social economic transitional development and stabilization for over 24+ years; I am NOT Muslim, NOT Iranian, NOT Turkish, NOT Gay – SO FU Fanatics/Extremists that have tried to damage our works across Mongolia and the world because of your ignorance of which I have been very patient with for over 6+ years.
Being Alaskan Tlingit/Native American, I, Mr. Fromer know firsthand the importance of "Human Rights" and "Fairness"; my tribe was "considered to be illegal" in the United States until the 1980-90s regardless of its incredible history (The Tlingit tribe saved the USA/Canada however owing to US-Native American conflicts our Tlingit history was politically suppressed till now – if it wasn't for our Tlingit Tribe half of USA/Canada would be speaking fluent "Russian" today) – much like how the Mongols' history was suppressed till 1989. Till today, Native American tribes continue their fight to protect their basic rights which is still largely ignored; hence, I have a very good comprehension of all the challenges.
When Native Americans are assisting Mongolians to establish "ethical market linkages" to the global tourism industry while individuals and large companies intentionally oppress our efforts unethically – this situation is no different than how Native Americans were being treated for hundreds of years. Learn our history – our social-economics were completely stolen/destroyed by unethical traders/businesses, our traditional food sources were destroyed to force us Native Americans into starvation so we would give up (over 59 million buffalo were slaughtered – today only 200,000 are left), our Native American warriors were murdered for protecting their families (women and children) that were raped/murdered for sport by foreigners (common tactic used by foreigners – Native American families were held as hostages to subdue the Native American warriors to which afterwards the Native American families would be murdered in front of the Native American warriors and then the Native American warriors would be murdered last, or, by allowing the spreading of foreign diseases which killed over 90% of the population of Native Americans), our women were sanitized so they couldn't give birth to children, and worse… Or how Jewish families suffered social economic persecutions for being "themselves" under Nazi Germany… Society needs to grow-up and ensure "free/fair" market access for both Native Americans and Mongols alike and stop all the social economic oppressions – otherwise these unethically oppressive actions are exactly how Germany's famed Hitler and the rest started; it's always blind ignorance guided by elitist justifications to oppress others for unethical agendas/gains.
It's due time that the international community owns their failures – for the last years they assumed I was middle-eastern owing to my human rights' name (and oppressed me for it) but how quickly they have changed their oppression-tactics (trying to stop) after discovering that I'm Native American – especially that I'm Alaskan Tlingit (I'm not Iranian nor have I ever been Muslim in my life – this was a fable started by some super ignorant fanatics who wanted to unethically hurt our works in Mongolia. In fact, my non-Tlingit given name "Zanjan" (given by my father who is German) originates from a city where a mother and her son were killed by extremists because they didn't want to be muslim – hence my name is STRONGLY associated with human rights concerning the "freedom to choose one's religion"). Regardless of society trying to stop their abusiveness – that still doesn't help me to recover years of business losses, opportunities, etc.
As for the question as to who is best suited to assist the Mongols? Mongols have a saying… "Brother and sisters of the same pains" – find someone else who has 24+ years of operating overseas in the 'eye of the geographical storm' who firsthand-knows the best and worse of the Mongols for as long as I have known them with my broad range of expertise (post soviet transitional social economic stabilization, etc.)/experiences then I will take heed.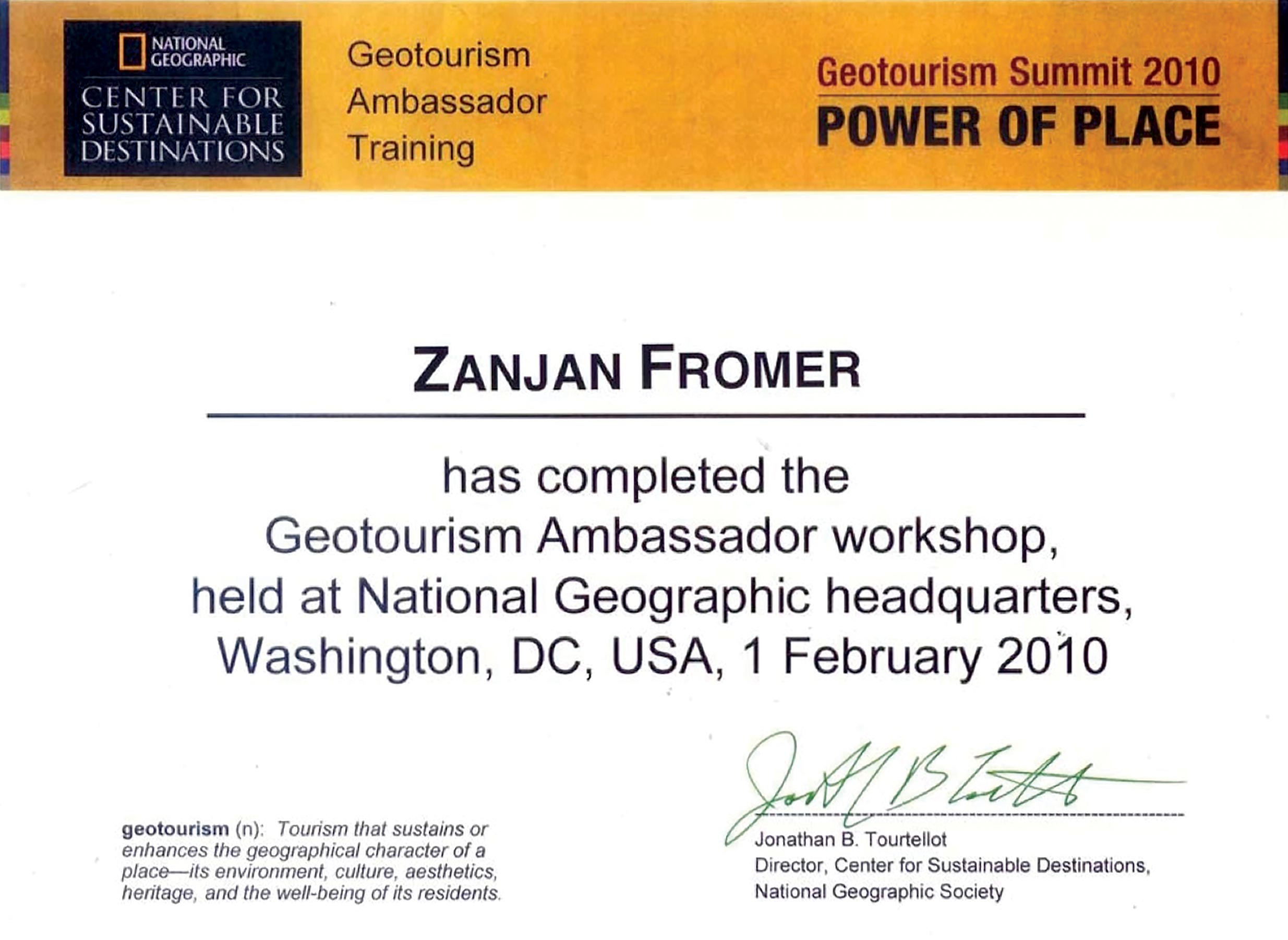 NATIONAL GEOGRAPHIC SOCIETY'S GEOTOURISM AMBASSADOR WENT DEEP
National Geographic Society's Geotourism Ambassador (Mr. Zanjan Fromer) went deep to investigate/track/map/combat travel scams (online/offline), disruptors (online/offline), unethical special interest groups (online/offline), bullies (online/offline), stalkers (online/offline), extremists (online/offline), etc., that plague major travel/social media platforms which harms good people, businesses and even countries (fraud, defraud, insurance/cancellation scams, dishonest reviews, fake defamatory reviews, etc.); 6 years of investigations – tracking, mapping, learning their threatening tactics, networks, methods of seeding false reviews to manipulate markets/people (anti-trust, corporate fraud, etc.), manipulating travel platforms' Super Authoritative SEO unethically to distort Google Rankings with misinformation/false reviews, etc., and now combating and taking down these unethical-environs via awareness campaigns and contacting associated Government agencies, associations, businesses, etc.
THE LONE ALASKAN SHEEPDOG
MR. ZANJAN FROMER
"It's how we are forged from challenges that defines us… adapt to succeed"
ALASKAN TLINGIT | NATGEO'S GEOTOURISM AMBASSADOR | FIRST USAID CONTRACTOR TEAMS TO MONGOLIA | MINISTRY MEDAL OF HONOR
EMMY/DGA AWARD WINNING PRODUCTION SUPPORT | AND MUCH MORE
Check out the videos that highlights Mr. Fromer's love and passion for his humanitarian works, social economic development initiatives and more; Mr. Fromer official Panel Speaker for the USAID funded Leaders Advancing Democracy Summit 2018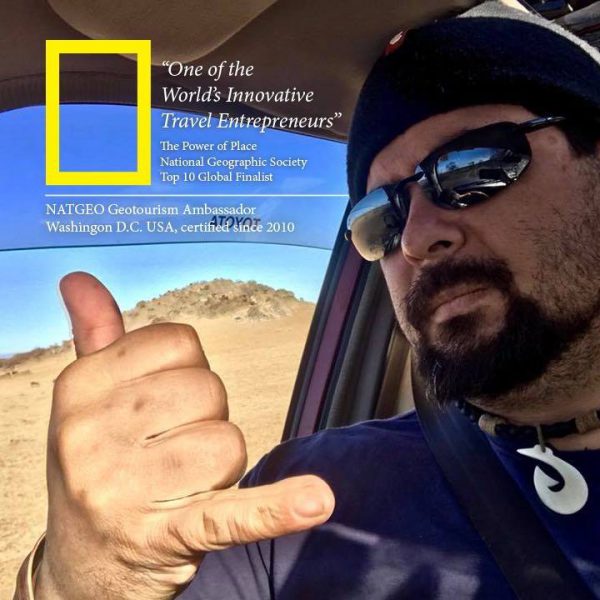 CRITICAL LINKS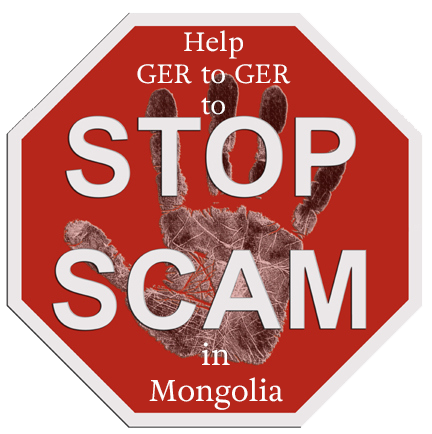 Trip Advisor "Scampackers" are not welcomed:
Negative Impacts of Dishonest Reviews – Micro to Macro

"Dishonest reviews negatively impacts 100s of nomadic families' incomes across the country that they use towards health/educational care for nomadic children, medical visits for pregnant women, medication and life-saving surgeries, etc., and it also negatively influences the delicate rural social economic supply chains and much more. Dishonest reviews also "jades" the locals who care while inflaming extremists, bullies, stalkers, unethical special interest groups, etc., into unethical actions against foreigners that are tourists and workers within a foreign country"

Can anyone calculate the negative social economic impacts that this has on a country's GDP?
This is one of 1000s of case studies – world wide – now calculate the global GDP impacts…


– Mr. Fromer, NATGEO Geotourism Ambassador
I'M GOING TO TEACH YOU HOW TO IDENTIFY THE "COYOTES", TROLLS, SCAMS, ETC.
The Art of Exaggerating a Speck of Dust into becoming Mt. Everest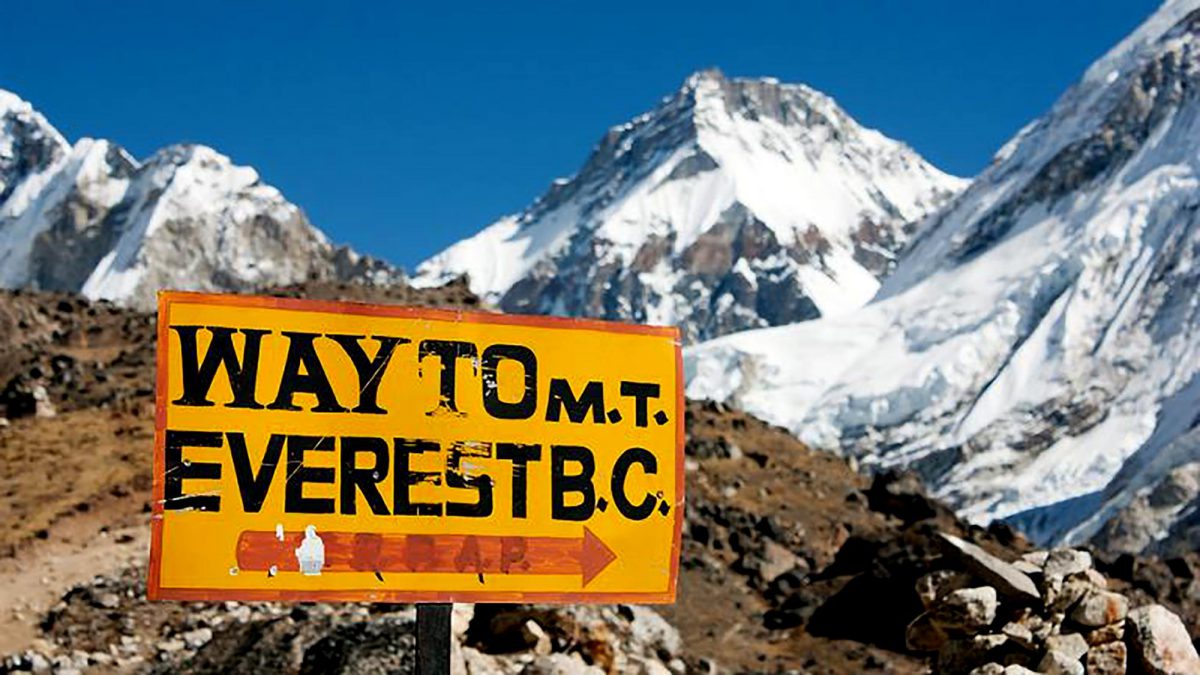 The "
TACTIC
"
of UNETHICALLY DISCREDITING
a WELL ESTABLISHED and CREDITABLE RESOURCE is used
1) As a LAST resort 2) When FACED with an IRREFUTABLE TRUTH
Now link the dishonest reviewers on Trip Advisor to their methods, writing styles (to provoke your emotions; anger, etc.), etc.… and an unethical commonality emerges around a small aspect that they try to unethically employ to discredit nomadic families, our office and me (Mr. Fromer) via fraud, defraud, public defamation, etc., once the scammers all got caught – they had to strike first to discredit me and our organization out of fear that the truth would be released.
NONE of these Trip Advisor Scammers stated the they were on a "Humanitarian Trip"

; they all intentionally misled people to think they where traveling on Packaged Vacations.

NONE of these Trip Advisor Scammers stated that

they only paid $200-$350 USD for an average 7 Day "Humanitarian Trip"

(you can't pay that amount for 1 or 2 days "all inclusive" in Paris, Berlin, UK, etc.) that includes:

BUYING bus tickets on the travelers' behalf,

COORDINATING rural jeeps on the travelers' behalf,

nomadic accommodations in a Ger/Yurt,

three LARGE nomadic meals a day with unlimited drinks,

a nomadic guide that would travel every day 20+ kilometers with them and 20+ kilometers back home (averaging 40+ kilometers per day),

horses and camels to ride and with ox carts that carry travelers' luggages (backpacks, etc.) for safety and comfort,

traveling across Mongolia's most pristine and off the path locations,

never being rushed like standard tours but rather allowed TONS of FREE TIME to stop, explore, walk, trek and even have picnics!

etc.

NONE of these Trip Advisor Scammers stated that GER to GER Office

and Rural Nomadic Families INTENSIVELY took care of

their

well-beings professionally and that they were:

Provided FREE CONSULTATIONS on Mongolia travel that sometimes took hours; maps, travel routes, plans, budgeting, transportation methods, etc.
Professionally trained in humanitarian 101; outback to international social economic supply/value chain analysis and mapping; country info; history and important highlights; customer vs. cultural service; DOs and DON'Ts; cultural and cross-cultural analysis/studies; nomadic lifestyle; "Leave No Trace Travel" – environmental protection; activity health/safety – horseback, trekking, etc.; wildlife awareness – wolves, snakes, insects, etc.; extreme situational "survival 101" in relation to weather, terrains, navigation (sun, terrain, vegetation, geographical terrain vectoring, etc.), physical, mental and medical; risk mitigation/management; emergency COMMs methodology; itinerary confirmation; language; and more.).

Provided FREE luggage storage for weeks in the GER to GER Office.

SAFE and well looked after; mountains, deserts, etc.
SAFE and NEVER had an injury due to negligence; horseback riding, camel riding, etc.
Provided plenty of opportunities to PROACTIVELY participate in the daily life of nomadic families; just jump in and participate, etc.
Provided plenty of opportunities to use the family as a base camp; to go hiking, trekking and exploring the surrounding areas.
Provided plenty of food and drinks; generally sometimes it's more than 3 meals a day.
Provided plenty of time for rest and relaxation; nomads love it when travelers take it easy.

Provided plenty of COMMUNICATIONS ACCESS to contact GER to GER; we make sure that if travelers are confused/etc., that they are able to contact GER to GER Office via the nomadic families mobile phones to which we clarify and communicate the situations so that the nomadic families and travelers have clarity if required.

etc.
When I start to list the COUNTLESS FACTS (Beyond GER to GER's 13 Levels of Verifications, fulfillment of UN's SDGs, etc.), these Trip Advisor Scammers are FACED with many IRREFUTABLE TRUTHS – as CLEARLY STATED on all GER to GER documentations, travelers are 100% LIABLE for THE QUALITY OF THEIR OWN EXPERIENCES as they are NOT TRAVELING ON A PACKAGED TRIP and as we 'professionals' are not traveling with them (we provide training that has proven itself to be invaluable – GER to GER's Health/Safety record has been maintained at a all time high of 99.9% for over a 13+ years.). Nonetheless:
Is it CONTRACTUALLY stated that "Humanitarian Trips" are purely "Voluntary" and that the travelers 100% assume the risk/quality of their experiences to which ALL travelers sign the contract and attend a 2 hour training workshop prior to traveling on a GER to GER Humanitarian Trip? YES.
In accordance with GER to GER's services did we assist with bus tickets? Yes.
Did we provide rural jeeps? Yes.
Did the Nomadic families take care of the travelers' health and safety? Yes.
Did the nomadic families provide food and drinks – 3 times a day? Yes.
Did the nomadic families send a family member to guide the travelers? Yes.
Is it clearly stated in GER to GER's Terms & Conditions, Contracts, Disclaimers, 2 hour Training Workshops, etc., that Nomadic families have the right to alter itineraries/activities based on their personal judgements/external influences (culture, weather, family matters, exhaustion, travelers' abilities, etc.)? YES.

Etc.
INDEED discrediting an established professionals/an entire organization is the last resort for scammers/disruptors/unethical competitors that are faced with so many irrefutable truths; they always take 1 small aspect (typically extremely minor itinerary changes that are 100% allowed) and extremely exaggerate it with the goal of damaging people if their scam didn't work; they don't talk about all the good-stuff as it doesn't support their scams, however, they'll greatly exaggerate a speck of dust into Mt. Everest…
Ensuring 100% Proper Comprehension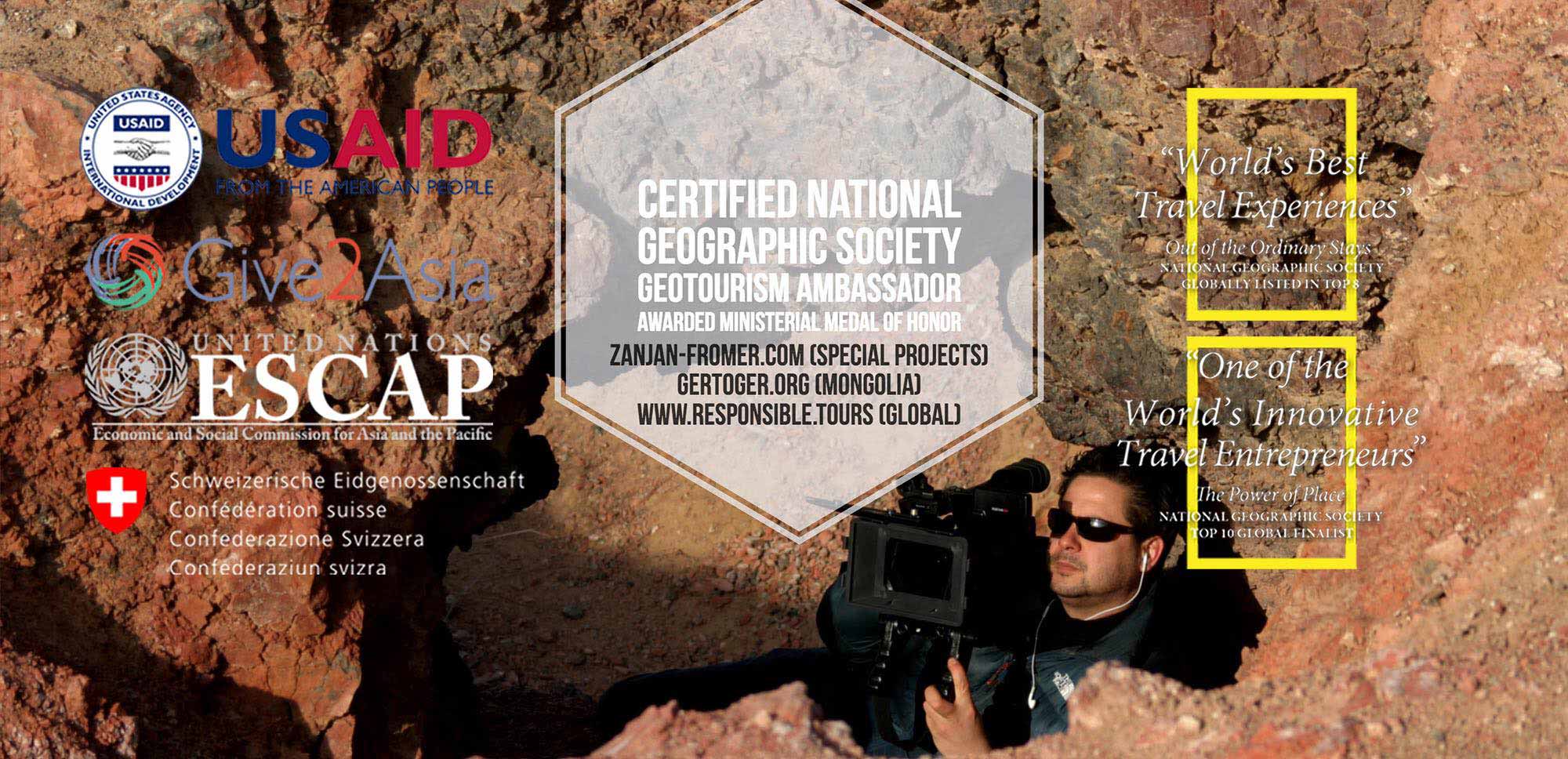 GER to GER's 13 REPETITIVE VERIFICATIONS


FOR ALL TRAVELERS THAT TRAVEL WITH NOMADIC FAMILIES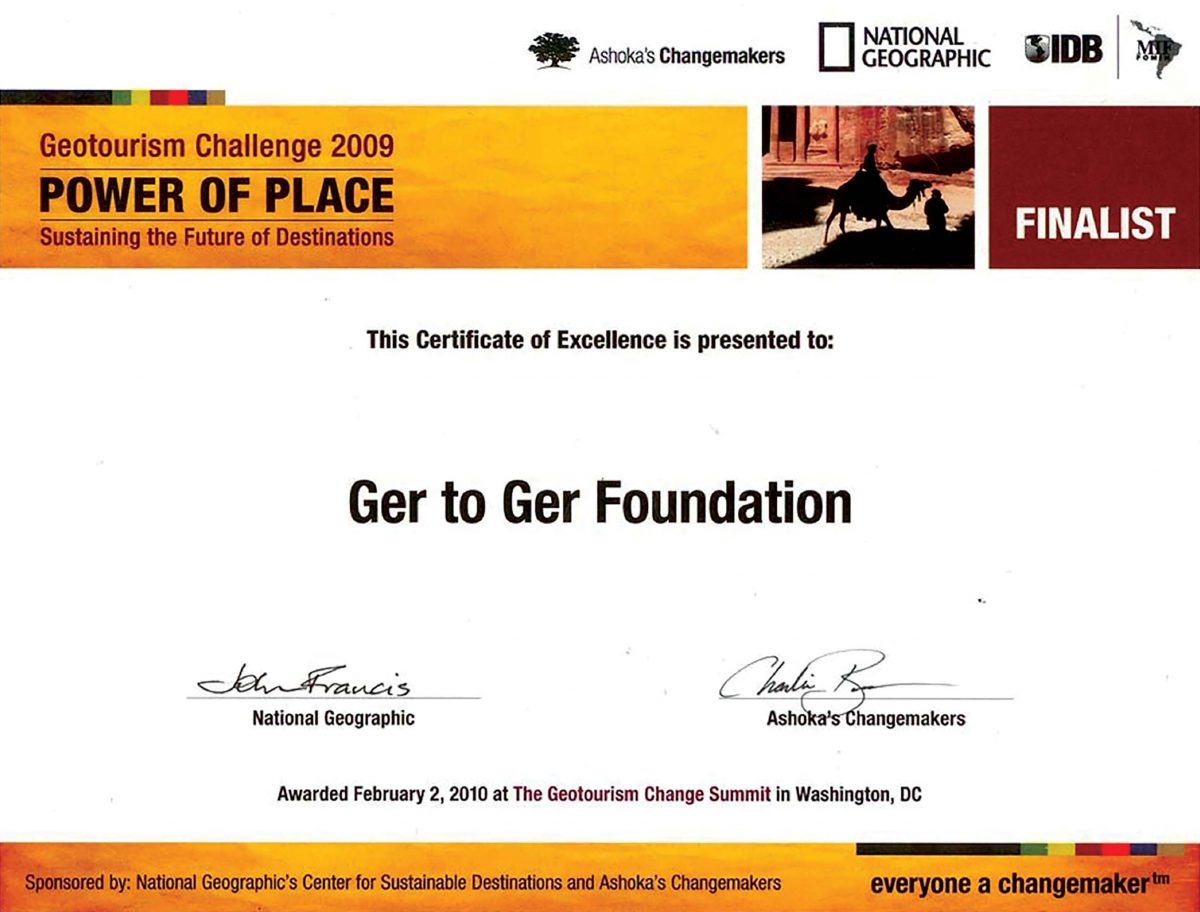 1. Online access to "what is GER to GER", "how does GER to GER operate, etc."
2. Online access to Information about the differences between "Humanitarian Reality Trips" and Packaged Trips
3. Online access to "Terms and Conditions" of Humanitarian Trips
4. Correspondences with GER to GER staff by emails; Q&A, etc.
5. Upon arrival in Mongolia – all travelers receive a mandatory 2 hour training workshop; Professional Humanitarian Liability Trainings are conducted by an International Specialist with over 22+ years of Professional Expertise throughout Mongolia including extreme environs (-50 plus degrees expedition/production works, etc.) and Abroad; Internationally Awarded, Recognized by National Geographic Society, Recipient of Mongolia's 2nd Highest Medal of Honor – The Ministerial Gold Star of Leadership, etc. These Humanitarian Training Workshops cover: contracts; terms and conditions; liabilities; assumption of risks; humanitarian 101; outback to international social economic supply/value chain analysis and mapping; country info; history and important highlights; customer vs. cultural service; DOs and DON'Ts; cultural and cross-cultural analysis/studies; nomadic lifestyle; "Leave No Trace Travel" – environmental protection; activity health/safety – horseback, trekking, etc.; wildlife awareness – wolves, snakes, insects, etc.; extreme situational "survival 101" in relation to weather, terrains, navigation (sun, terrain, vegetation, geographical terrain vectoring, etc.), physical, mental and medical; risk mitigation/management; emergency COMMs methodology; itinerary confirmation; language; and more.).
6. At the workshops all travelers are updated with current weather, culture, etc., information that may influence their trip and are informed rural nomads have the "power" to change the trip when necessary; transparently listed on the Terms and Conditions owing to their lifestyles.
7. At the workshops all travelers are educated the difference between "cultural service" vs. "customer service" and so much more to ensure that they are fully aware that they are traveling as humanitarians and not as "tourists" on a vacation.
8. At the workshops all travelers AGAIN review Humanitarian Trip's Terms and Conditions
9. At the workshops all travelers review GER to GER disclaimer with Instructors
10. At the workshops all travelers are provide an opportunity to change their trip/minds
11. At the workshops all travelers CAREFULLY REVIEW AND SIGN the "Assumption of Risk Contract" that includes weather, culture, lifestyle, 3rd Party Suppliers, etc., in relation to Humanitarian Trip's Terms and Conditions; on website, handbook, etc.
12. After signing the Assumption of Risk Contract all travelers make final payments
13. After contract signing, workshop and payments – all travelers are invited to contact us again for further info clarifications prior/during their Reality Humanitarian Trip (via nomadic families mobile phones).
Taking into account that

13 LEVELS of VERIFICATIONS HAVE ALWAYS EXISTED

– There is

ABSOLUTELY NO REASON FOR

such

Trip Advisor & Lonely Planet Industry SCAMS

and FRAUD to EXIST
Owing to GER to GER's Anti-Scammer initiative – 2017 and 2018 has been a perfect season!
It's the SHEEPDOG that PROTECTS the flock…
ALPHA-DOG ON DECK!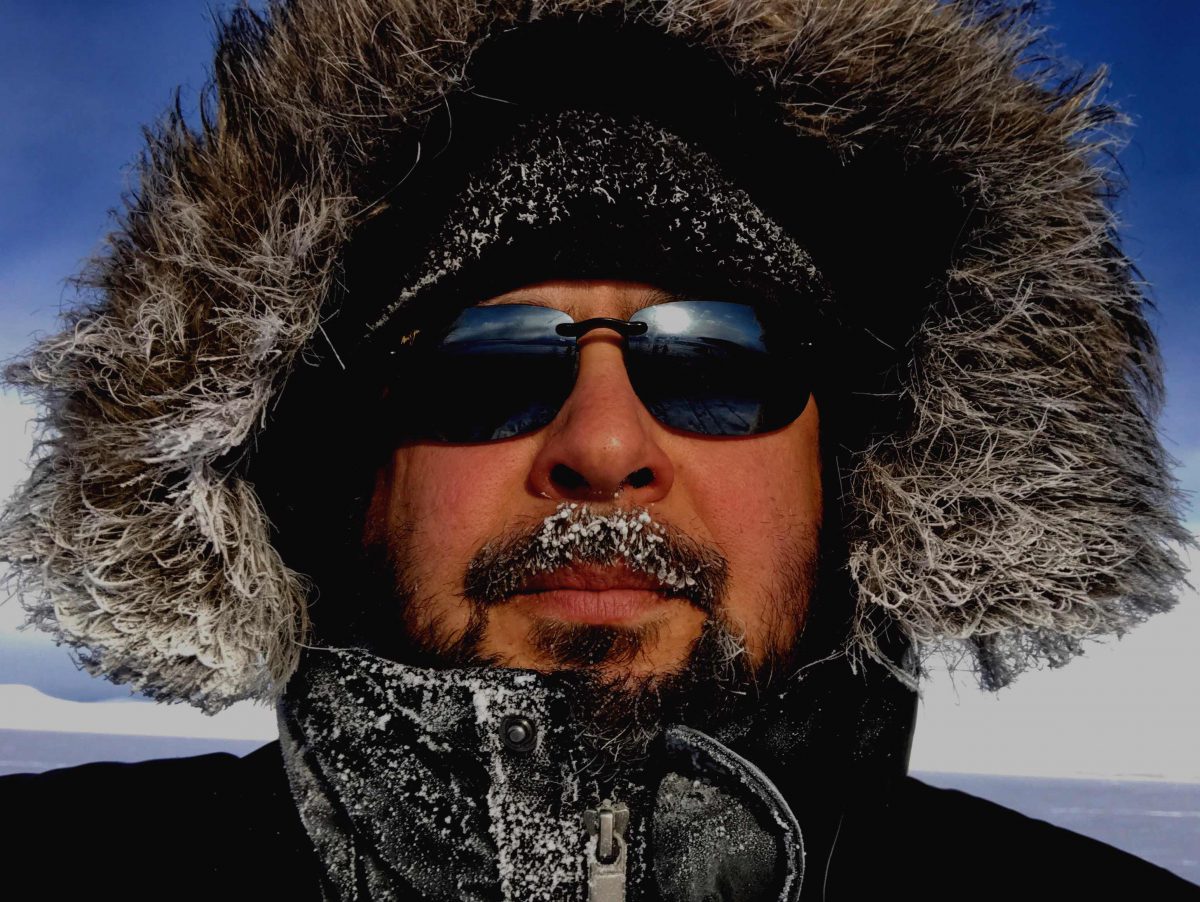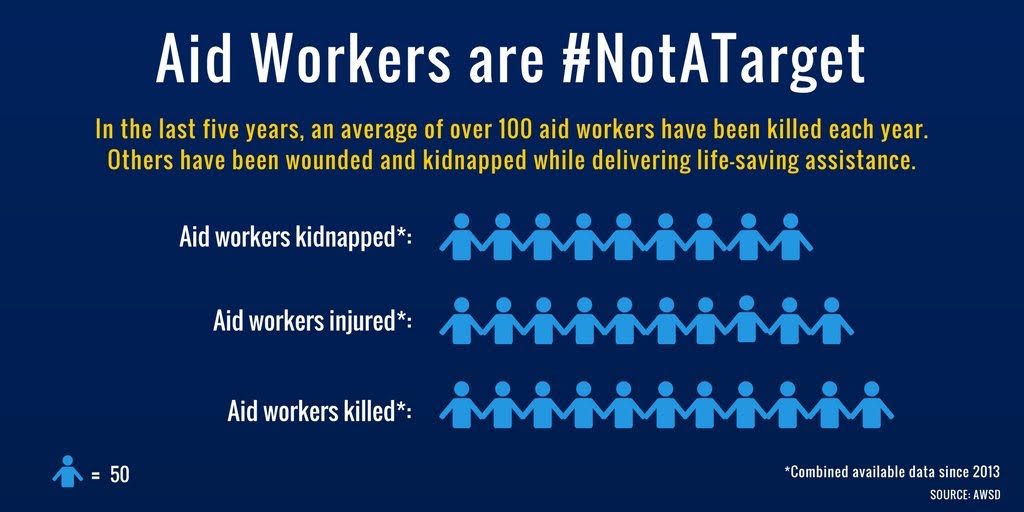 These are our lives, our life's works, etc., that are on the line… HAVE SOME RESPECT

Definitive list of how

GER to GER ACTIVELY FULFILLS the United Nations Sustainable Development Goals (SDGs)
Today's major issue in Mongolia are irresponsible tour operators/competitors unethically profiteering/gaining from the 'responsible tourism' brand by sabotaging Responsible Tour Operators' markets via disruptors, trolls, scammers, etc., that use Trip Advisor to damage the alternative incomes of nomadic families via factless statements of concern that the tourism industry "damages" nomads. What truly damages nomadic families are unethical individuals/scams/dishonest reviews and lack of market distinction now between responsible and irresponsible as everyone claims to be 'responsible'. Hence, GERtoGER is using SDGs to highlight our 'Responsible Tourism' methodology:
SDG 1 – NO POVERTY:80% of Humanitarian Trips' finances are returned to rural nomads, drivers, etc.; 20% towards rural communities' international marketing and training workshops.
SDG 2 – ZERO HUNGER: We have/continue to employ nomadic families who are the poorest of the poor that only have had 1 cattle and a couple sheep in the Gobi Desert, Terelj National Park, etc., and completely improved their lives within a few years, etc.
SDG 3 – GOOD HEALTH AND WELL-BEING:Our training efforts focus on daily health/safety, reduce sanitation illnesses (Hepatitis A, etc.), tourism incomes allow families to pay for medical insurance, visits, medication, surgeries, etc.
SDG 4 – QUALITY EDUCATION: Via workshops/tourism incomes nomadic children are attending schools, high schools and universities. ADULTS of nomadic families whom never formally attended high-school/college are trained by GER to GER and also via GER to GER's OTJ "on the job" training opportunities during the tourism season. These adults experience first-hand the value of applied education/alternative jobs/incomes (secondary to traditional sources) and are inspired to save their finances to send their children to school… Today almost all nomadic families are sending their children to secondary school, high-school and even university.
SDG 5 – GENDER EQUALITY:Over 70% of GER to GER's nationwide managers are women; rurally, Mongolian women care for travelers' family experience (food, drink, etc.) while themen generally guide the trips (though some women guide as well). GER to GER focuses on strengthening symbiotic relationships within nomadic families thus to ensure that our frameworks coincide with Mongolia's cultural traditions/lifestyle rather than imposing foreign values onto nomadic families. Owing to our 'gender equality approach' both women and men equally participate as active stakeholders in all operational management, workshops, financial/budget concerns, etc., matters.
SDG 6 – CLEAN WATER AND SANITATION: Daily training/OPERATIONAL activity: 1) nomads AND travelers – "Leave No Trace" 2) importance of waste management to mitigate waste damages around pasture points, along travel routes, etc., both in learning and in nationwide operations.
SDG 7 – AFFORDABLE AND CLEAN ENERGY:Since 2005, GER to GER has assisted all nomadic families to open savings accounts across Mongolia in order to generate account/credit histories that can be used towards accessing critical financial services and small loans to procure solar/wind powered units via their tourism incomes, etc. Nomads have greatly benefited from solar/wind power units – they have continuous access to communications, information, ability to charge lights and its diverse applications that enhances the quality of life deep in the outback/bush locations (studies, watching livestocks – predators, basic refrigeration, etc.)… Access to affordable and clean energy strengthens the ability for nomadic families to enjoy their remote lifestyles thus mitigating the need to become energy dependent on villages, cities, etc., which in-turn creates a vast variety of migratory issues – livestock, pasture, desertification, city services, etc.
SDG 8 – DECENT WORK AND ECONOMIC GROWTH: Developing a nation/their people's ability to advance their social economic aspirations while combatting TROLLS that seek to damage their international opportunities towards open market growth. Over 90% of GERtoGER human resources are rural-based; guides, drivers, nomads, businesses, etc., via "Geotourism" we strengthen cross-industry social economic supply chains. In addition to numerous other initiatives, GER to GER also protects Nomadic Families' rights to "Decent Work and Economic Growth" by actively combating "Dishonest Reviews" that are initiated by scammers, unethical competitors and their special interest groups, trolls, etc.
SDG 9 – INDUSTRY, INNOVATION AND INFRASTRUCTURE: "GER to GER" is an ancient "kinetic supply chain" of the Great Mongol Empire – this ancient nomadic supply chain allowed the Mongols to maintain the peace of the world's largest empire for over 400+ years across 24 million cubic kilometers that spanned from the Sea of Japan to the doorstep of Europe. Today, GER to GER employs this ancient supply chain to develop a nation/their people's ability to advance their social economic aspirations towards open market economy via tourism and other spin-off social economic activities.
SDG 10 – REDUCE INEQUALITIES: GER to GER promotes the importance of the UN's UDHRs while fulfilling the United Nations SDG within GER to GER's daily operations throughout Mongolia and abroad via constant operational training workshops with travelers and with nomadic families, social media, reporting industry related issues to local/international authorities, etc. GER to GER's founder (who is Alaskan Tlingit, Japanese, Filipino, Hawaiian, German/EU mix, etc.) has spent the last 6+ years tracking, mapping, observing, countering, combating, etc., a vast variety of "inequalities" from Asia to EU thus contributing towards the mitigation of home-grown issues across multiple countries/internationally recognized internet-platforms via a variety of initiatives.
SDG 11 – SUSTAINABLE CITIES AND COMMUNITIES: GERtoGER meshes "kinetic supply chains" with traditional "static supply chains"(nomadic networks, bush networks, rural villages, cities, communities, etc.) into innovative travel itineraries, products, services, etc., towards advance a state and/or countries' destination image/products. GER to GER's founder has spent the last 23+ years assisting Mongolia through it's transitional development phase (tourism, meat and cashmere industries and its respective HR) – Mr. Fromer was apart of the first USAID funded Contractor Teams called "The Competitiveness Initiative" that was tasked with Mongolia's social economic stabilization of its main industries and increase their international competitiveness value to ensure the stabilization of Mongolia's nationwide social economic environs. In addition to these works, Mr. Fromer has actively promoted Mongolia onto the international stage to generate greater opportunities for Mongolia via numerous international TV and Documentary Programs; i.e., National Geographic Society's Washington DC Museum Centerpiece Film about Mongolia, CBS's EMMY/DGA Awarded The Amazing Race (S10), Destination Truth, etc. More at www.Zanjan-Fromer.com
SDG 12 – RESPONSIBLE CONSUMPTION AND PRODUCTION: GER to GER actively incorporates pro-active methods via its operations that allow "real-time" comprehension of the importance of "responsible consumption and production": 1) international travelers are trained to become humanitarians/ethnographic travelers that learn to appreciate the variety of benefits of "subsistence nomadic livelihoods, traditions, history, etc."; how one manages the symbiotic relationship between nomadic families, their environs for survival and economics. 2) Mongolian nomadic tribes are experts at "Responsible Consumption and Production", however, with the growth of global "Cashmere Industry" pasture management issues have become a serious reality (sharp increase in goat numbers) that can no longer be ignored. Hence, GER to GER aims to generate alternative offset-incomes via tourism "to create tangible incentives" for the nomadic tribes to actively care for their lands and protect it from overgrazing (sustainable eco-incomes vs. land degradation incomes) which contributes towards rapid desertification that impacts a) nomadism b) livestock c) Mongolia's traditional GDPs e) nature/environment d) etc.
SDG 13 – CLIMATE ACTION: GER to GER conducts climate action works via 1) conducting Nomad Relief Efforts during climatic disasters; films, media pieces, awareness campaigns, etc., that highlight the challenges faced by nomadic families and how tourism incomes assist nomadic families to better prepared. 2) GER to GER has established networks that can monitor trends (goats, desertification, watershed situations, weather impacts on land degradation, etc.) via nomadic families as it 100% pertains to their survival and the sustainability of Mongolia's 3 traditional GDPs – cashmere, meat and tourism. 3) etc.
SDG 14 – LIFE BELOW WATER:Via workshops all herder/travelers are trained about the importance of water resources in relation to mitigating waste related issues, etc. Though Mongolia may not have oceans – the quality of Mongolia's rivers, lakes, streams and underground water resources are vital to nomadic populations throughout the country – especially in desert regions where alternative water resources are scarce (rain, rivers, streams, etc.). Mr. Fromer also assisted USAID's Gobi Initiative in "Watershed Monitoring" data-collecting and GIS monitoring. The Quality of Mongolia's watersheds will directly impact Mongolia's traditional GDPs (cashmere, meat and tourism) as nomadic families are the core "node" of all three industries.
SDG 15 – LIFE ON LAND: Via workshops all herder/travelers are trained about the importance of land resources in relation to mitigating waste related issues, watershed impacts on land quality, weather/climatic degradation of land, etc., in addition to serious issues pertaining to overgrazing, etc., GER to GER has established nomadic networks that can monitor such remote concerns as it directly impacts the quality of life on land in relation to the sustainability of nomadism and Mongolia's traditional GDPs (cashmere, meat and tourism).
SDG 16 – PEACE, JUSTICE, AND STRONG INSTITUTIONS: We actively promote the importance of the UN's UDHRs within Mongolia via social media, etc. Mr. Fromer actively encourages both developing and developed countries to "maintain the peace" via making the general public aware of social-issues (extremists, oppression OPS, racial hate CRIMES, etc.) that may indeed hinder the process of of SDG 16 being properly established via social media, networking, etc. LIKEWISE, Mr. Fromer allows himself to be the voice of nomadic families that are unable to voice their experiences/combat dishonest reviews and statements – as unethical individuals/scammers have unethically monopolized this situation for too long for unethical agendas. GER to GER strongly believes in the "rule of law" and its importance as Chingis Khan stated "Conquering is easy, maintain the Peace is difficult"… without peaceful relations Mongolia's social economic development will not advance sustainably.
SDG 17 – PARTNERSHIP FOR THE GOALS: Via social media networks, partners, donors, etc., GERtoGER proactively expands its networks. In fact, GERtoGER has launched new Global Initiatives:
"

Responsible-Tours.org

" established by GER to GER and the Founder, this new Initiative is being launched by "The Global Practitioners" to assist International CBTs, CSR Initiatives, alternative community travel networks and Geotourism Initiatives
"

LastLifeLine.org

" under the GERtoGER Foundation this new Initiative aims to match Global Issues of the aforementioned "MDGs/SDGs" that require exposure to better link with like-minded organizations.
Responsible Travel Notes:
* All Humanitarian Trips and Homestays are 100% "Reality Trips" that are managed and operated by locals and nomadic families; GER to GER Office operates ONLY AS A Humanitarian "Travel Agent" for communities (non-tour operator).
* GER to GER humanitarian trips is about "Reality" – real families, real lifestyles, real situation, etc. (who are the Mongols? And not about our expectations).
* GER to GER humanitarian trips are not an amusement park experience– it's about awareness/respecting nomadic lifestyle and learning "their ways" (not ours), etc.
* GER to GER is an opportunity for people to learn how to integrate within other culturesvs. other cultures catering to our international norms and standards that we have become overly accustomed too and demand others to adhere too (like paid entertainment slaves).
* GER to GER has generated over a Million USD towards Mongolia's social economic development via supply-chain synergies and provides over 80% of its revenues toward rural nomadic families that greatly need this alternative income source.
"I'll be the first to state it – unethical people SUCK! It's these people that take something uniquely humbling and wonderful as remote nomadic families opening their homes/families/cultural adventures to a*hole scammers/con-artists who always finds a way to make it awful for us humanitarians/social entrepreneurs and the nomadic families; these "self-righteous scammers/con-artists" all do the same things/their posts are generally the same template format – what's their goal – they desire to steal from Nomadic Families and get free trips via cons, scams, defrauds, misinformation, etc., via disruptions/defraud/market manipulations. ONCE THEY GET CAUGHT – they all run to the same place and do the same thing – they go to the same Trip Advisor Thread and make themselves look innocent – scammers/con-artists always stay together