What is GER to GER and why does this Humanitarian Organization need Public Support to Protect itself from frauds, scammers and trolls?
For us foreigners (me being Alaskan, USA) who are working overseas (business, humanitarian, development, etc.) in developing countries – this isn't a joke or a game… Con-artists', scammers' and industry trolls' fraudulent reporting puts our lives and those lives we are trying to assist into serious jeopardy; I can testify from first-hand experiences… there are plenty of case studies where foreign victims have been unethically stalked, maliciously harassed, works interfered with, physically beaten, poisoned, vehicles sabotaged to look like accidents, UN Human Rights continuously violated, unethically investigated/detained or illegally imprisoned via extremists' setups, socially and economically forced out of countries and worse… so,
Kindly "ignore" fraud/fake defamatory Trip Advisor & Lonely Planet's Thorn Tree Reviews – FTC is investigating Trip Advisor's Practices. The Federal Trade Commission (FTC) is like the FBI for Commercial Services that investigate "fraud, unethical practices, etc.". Also please kindly ignore unethical bloggers that are known 'industry trolls/disruptors' such as 'Fresh Coffee Stains' and her posts: 1) "Ger to Ger: Goat's milk and stinky cheese in Mongolia's Gobi desert…" 2) "Warning: Do NOT do Ger to Ger program – Lonely Planet". Bloggers like her are industry disruptors that troll well-known people/organizations to generate unethical sensationalism to drive readers to her blog and unethically drive business/travelers towards competitors that they state in their blogs when people use Google Search Engine to research "GER to GER" (market manipulation/disruption).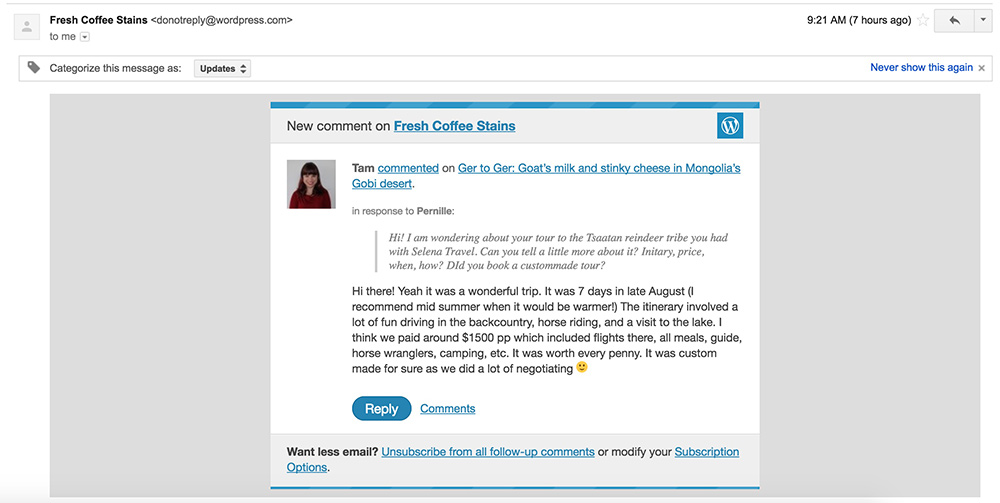 In behalf of all us foreign workers and humanitarians who are trying to make things better overseas… Please be ethical, Thanks!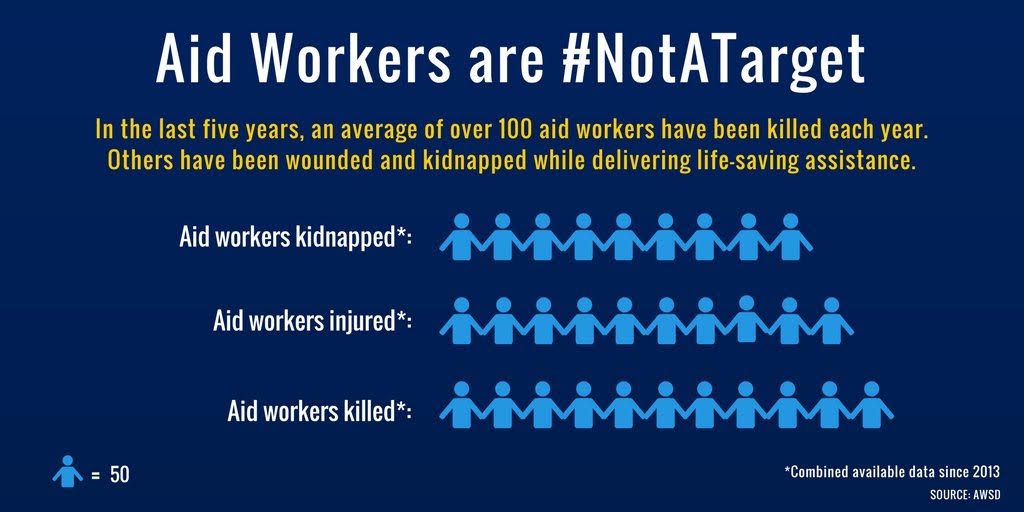 First and Foremost Remember GER to GER ALWAYS ENSURES 100% Proper Comprehension
GER to GER's 13 Repetitive Verifications for All Travelers
1. Online access to "what is GER to GER", "how does GER to GER operate, etc."
2. Online access to Information about the differences between "Humanitarian Reality Trips" and Packaged Trips
3. Online access to "Terms and Conditions" of Humanitarian Trips
4. Correspond with GER to GER staff by emails; Q&A, etc.
5. Upon arrival in Mongolia – all travelers receive a mandatory 2 hour training workshop; introduction of Humanitarian Travel, What to expect, What not to Expect, Mongolian History, Mongolian Culture, Rural Health and Safety, and Mongolian Language
6. At the workshop all travelers are updated with current weather, culture, etc., information that may influence their trip and are informed rural nomads have the "power" to change the trip when necessary; transparently listed on the Terms and Conditions owing to their lifestyles.
7. At the workshop all travelers are educated the difference between "cultural service" vs. "customer service" and so much more to ensure that they are fully aware that they are traveling as humanitarians and not as "tourists" on a vacation.
8. At the workshop all travelers AGAIN review Humanitarian Trip's Terms and Conditions
9. At the workshop all travelers review GER to GER disclaimer with Instructors
10. At the workshop all travelers are provide an opportunity to change their trip/minds
11. At the workshop all travelers CAREFULLY REVIEW AND SIGN the "Assumption of Risk Contract" that includes weather, culture, lifestyle, 3rd Party Suppliers, etc., in relation to Humanitarian Trip's Terms and Conditions; on website, handbook, etc.
12. After signing the Assumption of Risk Contract all travelers make final payments
13. After contract signing, workshop and payments – all travelers are invited to contact us again for further info clarifications prior/during their Reality Humanitarian Trip (via nomadic families mobile phones).
FOR OVER A HALF DECADE (ALMOST 10 YEARS) "TRIP ADVISOR" HAS BEEN GETTING IT WRONG,
IT'S BEEN PROTECTING VIOLATORS WHILE DESTROYING GOOD ORGANIZATIONS.

Trip Advisor Pushes Unverified Hearsay as "Facts" and supports the Victimization and Social Economic Oppression of Innocent People by unethically allowing fraudulent/fake defamatory reviews to remain public for YEARS to the international readership (Google Search Results, etc.) regardless if victims are providing Trip Advisor Facts, Evidence, Contracts, etc.
Correspondences that caught Trip Advisor in the act of Corporate Fraud/Anti-Trust When Presented with Facts, Evidence and Contracts
TripAdvisor Support <help@tripadvisorsupport.com>:

"Dear GertoGer, We will not review any of the content in your last email, we will not read your web-pages, we will not take actions…" Sincerely, Jane – TripAdvisor Community Support (Trip Advisor Community Support Supervisor)
Zanjan Fromer <zanjan@gertoger.org>: "Ok Jane, then how about this… In accordance with Trip Advisor's Guidelines – I'm formally requesting Trip Advisor to remove/delete any/all "legally unverified/unsupportive" defamatory reviews where my "personal name" Zanjan Fromer is unlawfully used as this is Malicious Harassment/Public Defamation without evidence, burden of proof, etc., on a public forum owned by Trip Advisor Company…"
TripAdvisor Support <help@tripadvisorsupport.com>: "Dear GertoGer, Please note that TripAdvisor Moderators and Support agents will not address matters that have been escalated into the legal arena…"

TRIP ADVISOR UNDER INVESTIGATION
Italy FINES Trip Advisor 500,000 EUROs for fake defamatory reviews
USA Federal Trade Commission (FTC) OFFICIALLY INVESTIGATING Trip Advisor's "Review Practices";
The FTC is like the FBI of Commercial Services.
"The official website of the Federal Trade Commission, protecting America's consumers for over 100 years."
https://www.ftc.gov/
1. Trip Advisor & Lonely Planet's Industry Scams and Fraud
2017 has been a perfect season for GER to GER without any "known" hardcore scammers so far!!!
Before 2017, this video highlights 100% how scammers operate and work together on Trip Advisor and Lonely Planet's Thorn Tree to harm innocent victims, businesses and organizations… Shame on Trip Advisor and Lonely Planet's Thorn Tree for "NEVER" verifying any facts and allowing a "handful" frauds to intentionally manipulate your corporate business sites and allow the promotion "fraud, fake, dishonest, defamatory reviews" as truths, daily events or international market conscience that ultimately damages good people, businesses and organizations! You should be much more responsible!
This is how the con-artists operate their scams…
Investigated by Zanjan-Fromer.com
Investigation Materials: GER to GER Mongolia Victim of Fraud | Fake Reviews | Scams
The Con-Artists' Methodology and Scam:
Con-Artists Method "Ignorance is Bliss": They always unethically purchase inexpensive community-based budget "humanitarian research trips" and expected/force locals to serve them as they purchased fully packed vacation tours (they were trained not to do this during the 2 hour training workshops, etc. Professional Humanitarian Liability Trainings are conducted by an International Specialist with over 22+ years of Professional Expertise throughout Mongolia including extreme environs (-50 plus degrees expedition/production works, etc.) and Abroad; Internationally Awarded, Recognized by National Geographic Society, Recipient of Mongolia's 2nd Highest Medal of Honor – The Ministerial Gold Star of Leadership, etc. These Humanitarian Training Workshops cover: contracts; terms and conditions; liabilities; assumption of risks; humanitarian 101; outback to international social economic supply/value chain analysis and mapping; country info; history and important highlights; customer vs. cultural service; DOs and DON'Ts; cultural and cross-cultural analysis/studies; nomadic lifestyle; "Leave No Trace Travel" – environmental protection; activity health/safety – horseback, trekking, etc.; wildlife awareness – wolves, snakes, insects, etc.; extreme situational "survival 101" in relation to weather, terrains, navigation (sun, terrain, vegetation, geographical terrain vectoring, etc.), physical, mental and medical; risk mitigation/management; emergency COMMs methodology; itinerary confirmation; language; and more.).
Hair in the Cheeseburger Ransom Threat (It's the Con-Artists' Hair)/After Eating "Give Me Money! Or I'll TELL the WORLD that I found a hair…": The scammers' goal is to intentionally misreport situations domestically/internationally so they could commit defraud of nomadic families/scam cash from the locals by forcing GER to GER into unethical/unverified refunds via threats of very "Public Defamation"; forced defraud.
Con-Artists Gets Caught, Creates Public Disruption, Cons People and Businesses into Crimes to Evade: When Con-Artists and Scammers get caught – they always engaged in "very loud" and public defamation campaigns (online/offline) via turning Trip Advisor/Lonely Planet into weapons against victims and those associated with the victims (to make people fearful in standing up for the victim – isolate from peers and attack) as Trip Advisor and Lonely Planet's Thorn Tree doesn't confirm any facts (they just allow 100% hearsay as truth); scammers' classic disruption/isolation/attack method to evade legal liabilities by stirring up public sympathy and the "great con-artists/scammers" get the public to stalk, terrorize, attack the victims (GER to GER) on their behalf…
Con-Artists Using the System to Evade: When GER to GER professionally provided facts/evidence the Trip Advisor or Lonely Planet's Forum Managers they don't easily remove fraudulent reviews and state "you must contact the company's legal department…" in order to continue circulating fake/dishonest reviews… corporate fraud, anti-trust, etc.
Con-Artists' End-Game Results: Overall – classic market disruption, public defamation, creating situations where the victims' UN UDHR Article 12 (and more) are continuously being violated via fraud and fraudulent reporting (which is dangerous for foreigners working overseas, such as myself, as extremists can falsely detain or exile innocent foreign workers, etc.), creating situations of anti-trust and corporate fraud for businesses like Trip Advisor and Lonely Planet's Thorn Tree… and more.
There is no justification to destroy organizations and people for unethical refunds (defraud) that are generally between $20 to $50 – for nomadic families that's more than a month's standard income!
(Currently as of today, less than 15 scammers still remain on Trip Advisor/Lonely Planet from 1000s of successful travelers; scammers represent less than 1% of total clientele)
Trip Advisor Thread (Con-Artists' and Scammers' Hive): https://www.tripadvisor.co.uk/ShowTopic-g293956-i9383-k4819…
Learn More: CLICK HERE
Learn More about the Cases/Evidence: CLICK HERE
Official Case Study – Industry Disruption/ Market Manipulation

"The Cheapskate Disruption Scam"

This Particular Industry Scammer/Disrupter is Responsible for both:
1. Ger to Ger: Goat's milk and stinky cheese in Mongolia's Gobi desert … "Fresh Coffee Stains"

2. "Warning: Do NOT do Ger to Ger program – Lonely Planet" "Fresh Coffee Stains"/"jugglingtam" gets Publicly Caught/Massively Corrected on Lonely Planet's Thorn Tree

This scammer booked with two different companies – she bought a "vacation trip" with Selena Travel and purchased a cheap "humanitarian/cultural research trip" with GER to GER. The Blogger of "Fresh Coffee Stains" or commonly known as "jugglingtam" on Lonely Planet's Thorn Tree tried to unethically make it publicly appear that she purchased a "vacation tour" with GER to GER – she didn't; like other scammers she booked an inexpensive humanitarian trip, didn't desire to learn/prepare and afterwards treated the locals/organization literally like a trashy-tourist… To the untrained eye – many wouldn't comprehend that fact, also, you wouldn't realize this scammer's booking/travel method/blogging/writing style/post's submission-timing is all designed to "intentionally disrupt/burn" competitor companies/key individuals unethically – destroy credibility, business opportunities, etc. "Fresh Coffee Stains" is 100% an industry-disruption Fraud/Scam – we highly caution travel companies to be careful when booking/hosting this person; she'll unethically blog nonsense to burn you and your company with no concern if she negatively influences locals' income and humanitarians' creditability (it's most likely she is a "hired gun" by competitors to cleverly discredit companies/organizations via disruption activities via her blogs, online posts on travel platforms, etc.). In fact, "jugglingtam" overly street-trash like/non-classy method of blogging was also unethically targeted at attacking Mr. Fromer's 22+ years of social economic/transitional development history ("Hint: it's because you suck, dude.") without investigating who Mr. Fromer is – www.Zanjan-Fromer.com (The longest American in space logged 4,000 hours – Mr. Fromer has logged over 196,800+ overseas transitional development hours; Mr. Fromer is the First American to be Awarded the 2nd Highest Medal of Honor "The Ministerial Gold Star of Leadership", Emmy/DGA Awarded "The Amazing Race", USAID, National Geographic Society, UNESCAP, World Bank, etc.).

GER to GER's Official Response to Shameless Industry Disruptor, Scammer, Sensationalist Blogger:
https://www.gertoger.org/case-study-expectations-being-a-humanitarian-vs-a-tourist/
Situation Simplified
Over the last decade we have had a handful of extremely vocal scammers/trolls (less than 20) that purchased "reality humanitarian trips" (100% cultural research trips) and unethically criticize/troll us as if they purchased/traveled on "packaged vacation trips" in order to unethically obtain refunds/free trips; defraud nomadic families.
Another words, they all fully knew that they were buying "local economy class" (very inexpensive/all inclusive – do it yourself with locals) but afterwards cruelly decided to scam a free trip by demanding 'first class attention/service' from locals and then unethically sway the public into thinking that they had purchased "international first class services" and were cheated/treated unfairly by GER to GER or rural nomadic families; which isn't the truth as we have their signed humanitarian trip contracts.
Simply, its like going to a "self-service salad bar" – if you poorly make and eat your own salad at a buffet is it ethical to then demand a refund, yell and criticize the store and its staff online for your inability to make your own salad properly…? Common sense answer – "it's not ethical".
Trip Advisor/Lonely Planet's Thorn Tree Scammers Hurt Locals
From 12+ years of operations, Less than 15 dishonest reviews (scammers) out of 1000s of happy and successful travelers are trying to turn Trip Advisor and Lonely Planet into "Weapons" with intent to dishonorably publicly disgrace nomadic families and international humanitarians:
Ger to Ger Ulaanbaataar review – Ulaanbaatar Message Board …
Unfortunately a handful of extremely vocal/unethical scammers' defamatory reviews are destroying rural nomadic tribes' opportunities to generate needed incomes; over 80% of Humanitarian Trips income goes to rural participants and the remaining 20% GER to GER spends on rural nomadic tribe's education/marketing. Also kindly understand that ALL TRAVELERS are repetitively informed that these are very remotely located nomadic families and many are still developing, they are trying to learn how (for the first time) to blend the two cultures "cultural services" vs. "customer services"; of which they do collide in expectations as some aspects are similar however there are so many differences… I can honestly state that if you take a "tourist" mental-framework to the rural areas on any humanitarian trip – there will be more failures than successes – tourist will not succeed in developing meaningful rural-linkages with nomadic families. Just like Taiwan, Hong Kong, Singapore, Malaysia, etc., who all have gone through semi-successful transitional development (took them roughly 100 years) Mongolia is just only beginning their transitional development of 20+ years; ethically, they still require another 60 to 80 years.
Note – Travelers' Responsibility; Opportunity Provided to Change/Upgrade, Denied
All disgruntled online scammers (Trip Advisor/Lonely Planet Thorn Tree) were all provided 13 Step Verification and opportunities to purchase/change/upgrade their trips to GER to GER's "Packaged Vacation Trips" however they all declined. It's the traveler's responsibility to "fully comprehend" the Difference between Reality Humanitarian Trips and Packaged Trips.
Note – GER to GER's Packaged "Vacation" Trip Successes
GER to GER maintains a high rate of satisfaction of well over 90% for over a decade; "Packaged Trips" for International Tour Operators scores at 9.2 out of 10 – near perfect score for 2016 with our international partners.
Note – Humanitarian Trip Issues
Less than 1% complete failures between rural nomadic tribes and travelers; regardless of the less than 20 online attacks, overall from 6,000+ travelers 99% of the travelers scored humanitarian trips as "satisfied".
Case Study: "Expectations" – Being a Humanitarian vs. a Tourist
GER to GER desires to foster respect and learning, so If you buy a rural humanitarian trip is it ethical to "judge" it as a vacation? Ethics 101
Please Learn more via this Ethics Case Study – http://www.zanjan-fromer.com/mongolia-gertoger-review-humanitarian-trips/
Golden Gobi Guesthouse and Tours; 6+ Years of Continuous Industry Fraud and Scams
Nobody can argue the authenticity of the "Internet Archive" – today there is 6+ Years of Evidence showing Industry Fraud and Scams conducted by Golden Gobi Guesthouse and Tours.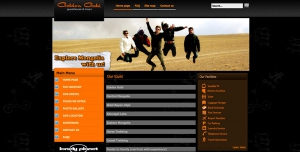 ANTI-TRUST/CORPORATE FRAUD START DATE 2010: INTERNET ARCHIVE

ANTI-TRUST/CORPORATE FRAUD ACTIVELY CONTINUED TILL 2016: INTERNET ARCHIVE
This and others like this Guesthouse continuously make it difficult for more established organizations/companies as they try to unethically "kill off" the competitors via stalking, malicious harassments etc., around their offices/homes, and even organizing scammers to sabotage good businesses names and more. From 2010 till 2016, Golden Gobi Guesthouse and Tours had first "illegally" stole "GER to GER" name for illegal profiteering and after being confronted they changed it to "Family to Family" and continued to intentionally confuse both local/international markets for unethical personal profiteering – literally "shamelessly stealing funds" from a humanitarian initiative. This Guesthouse behaves exactly like cheap company/product knockoffs of the originals which has FOR YEARS created numerous issues for the GER to GER Organization.
The best metaphor to describe them are "drug pushers" and/or frauds that unprofessionally copy/unethically produce food/medications to resell to the general market as originals; it's loss of financials for the "real organization/company" but importantly a serious health/safety concerns for international travelers. These fake products don't go through rigorous monitor/evaluations to ensure product safety; they have no health/safety networks; they provide no 'professional' workshops that focus on many issues including health/safety; they don't care if they hurt others in the process; they have no health/safety nor risk mitigation/management experience; they go unregulated; they just hire anyone with a Russian Forgon to randomly take travelers around the country with no focus on trip quality, cultural quality, health/safety emergencies, etc. (the number of dissatisfied international travelers has grow significantly stating that they offer a selfie tour "you guys have a couple minute to take a 'selfie', we have to go, go, go!"); they steal existing product concepts from others; they force travelers to buy their products or threaten to kick-out travelers from their Guesthouse if they purchased other travel companies' products/services, etc.; they operate just like "pushers" who are ONLY after sales… they illegally use name-variations of known companies to push their corporate fraud on unsuspecting international clients.
IN BRIEF
The "International Internet Archive" clearly shows that since 2010, Golden Gobi Guesthouse and Tours has been Illegally using "GER to GER" and variations to unethically commit corporate fraud, scams, market thievery, etc… Golden Gobi Guesthouse and Tours is a prime example of "wolves wearing sheep's clothing". Since 2010 when www.GERtoGER.org and www.Zanjan-Fromer.com received international recognition from National Geographic Society as the "Top Ten Global Finalists of the Power of Place Challenge", and more, our neighbor Golden Gobi Guesthouse and Tours has been involved in non-stop/continuous industry fraud/scams. For the past 6+ years Golden Gobi Guesthouse and Tours has been illegally using "GER to GER" or similar variations "Family to Family", "Nomad to Nomad" like cheap copies of the original "GER to GER" in order to unethically commit thievery of rural nomadic communities' opportunities via their website and within their guesthouse.
INTERNET ARCHIVE LINKS:
FRAUD/SCAMS STARTED FROM 2010 (Click on the Link): CLICK HERE
FRUAD/SCAMS LASTED TILL 2016 (Click on the Link): CLICK HERE
Golden Gobi Guesthouse and Tours (non-tourism professionals) openly state that they are the "Best Tour Operator" in Mongolia – better than any/all tour operators that are exceptionally well established (that includes being better than Juulchin World Tours, New World Juulchin, Ayanchin, etc.)… However, Golden Gobi Guesthouse and Tours IS NOT RECOGNIZED NOR LISTED within the Mongolian Government's Top 30 Tour Operators List; HOWEVER, please do note that GER to GER is 100% RECOGNIZED/AWARDED by the MONGOLIAN GOVERNMENT and LISTED IN TOP 30 TOUR OPERATORS LIST.
So without hesitation, I and my others industry recognized/awarded professional colleagues will all honestly state that we all strongly know that Golden Gobi Guesthouse and Tours is both the 'official breeding ground' of many industry issues as well as being the "Industry leaders of fraud, thieves, scammers and organized hive of wannabe thugs/stalkers in Mongolia."
Guesthouse Tour Operators in Mongolia Kicking Travelers OUT!
Travelers being kicked out and worse – be careful!
We are humanitarians and we don't have a guesthouse so we are not in direct competition – nonetheless it has been reported to us for the past 6 years the aggressiveness of some guesthouses in Mongolia i.e. Golden Gobi Guesthouse and Tours and the like. Travelers have complained that these guesthouses would force them into buying their trips and if they were interested in traveling with GER to GER or other companies – these guesthouses would kick them out of their guesthouses.
This has been a reoccurring issue with Mongolia's tourism industry so travelers you have been warned – please kindly consider the following:
Consider booking at Amarbayasgalant Hotel which is an inexpensive alternative that will give you a peace of mind – you can still walk around and check out all the offers throughout Ulaanbaatar in peace without all the bad-business politics of Guesthouses. Amarbayasgalant Hotel doesn't have an online booking service so you can just show up and get a room easily – it's a proper hotel and they don't completely book-up quickly, otherwise we do recommend Lotus Guesthouse (in UB) that operates an Orphanage out of town.
If you have already booked then it's "HIGHLY RECOMMENDED" that you DO NOT DISCUSS your trip plans with the guesthouse that you are booked at – you could find your bookings getting lost or even worse you could be kicked out of your accommodations that day or even the next day to other travelers that are booking both overnights/trips…
Stay Safe and Happy Travels!
GER to GER
Humanitarian Trips
100% Fair and Accurate Review
My husband and I are in our late 30s, travel a lot, and have a pretty flexible budget so over time have taken every possible trip: guided group guided private, self guided and everything in-between. Ger to Ger is like nothing else we've done and became one of our best travel experiences.
We did what the Mongolia Budget Trekking Trip Through Khangai Mountain Range for 10 days in August 2016. Ger to Ger provides an orientation and a bus ticket to a starting point and from there, you rely on new family each day as your host. At each yurt/ger, you get lunch, then participate in some sort of household activity, eat dinner, spend the night in a guest ger and then next morning after breakfast get transported by the host to the next family. The families speak zero English so you communicate using gestures, phrase book and drawings, which ends up being surprisingly functional and fun. The accommodations are very basic (outhouse, no electricity, etc.) but clean and comfortable. The nature is breathtaking – the steppe is bright green, vast and pristine as families are widely dispersed to have enough pasture area for their animals.
There are a lot of negative reviews in Ger to Ger forums so we we wanted to focus on addressing a few points that come up in them. (A Handful on Lonely Planet Thorn Tree/Trip Advisor)
First, about the orientation (2-hour overview of the trip in Ger to Ger offices). Yes, the owner comes off a bit arrogant and his approach doesn't really match what Westerners are accustomed to. But after you do the trip, you forgive him. The creativity and drive to build this unique type of tourism and the value he has delivered to local community and to foreigners' ability to get to know Mongolia qualifies him for some serious slack www.Zanjan-Fromer.com . Plus, we think some of his behavior is intentionally theatrical to get tourists in the mindset to not expect hand holding – the whole point of this type of a trip.
Next, the itinerary. Our biggest advice to fellow travelers is to open the Day by Day provided and write in before Day 1 'itinerary is for illustration purposes only – actual route, activities and transportation will vary'. The website says things will shift yet people are still upset about the changes so this exercise will force you to really get onboard with it. For example, our first ger day was supposed to be at family X, the activity was sowing traditional outfits and transportation next day was a 25km hike. Instead, we ended up at family Y, our activity turned out to be watching a newly slaughtered sheep being cleaned and butchered and the following day we went to the next family on horseback. For the remaining days at dinner, we would draw pictures with locals figuring out which family, how far and how our next morning was to be spent. What was amazing is that each family knew exactly what and how was to happen so the whole thing worked like a well-oiled machine. It just didn't follow the writing in the brochure which created a sense of adventure and gave my husband and I (both highly structured business owners back in the US) an opportunity to completely relinquish the sense of control, time and expectations, which was exhilarating.
Lastly, on hiking. Of the 9 days, we only hiked from yurt to yurt 4 times. One time we went by horse (I've never been on one, so the idea was initially nerve wrecking but it all worked out – the host held my horse's rains the entire way). Four times we went on a back of a motorbike and learned that riding one through a steppe is one of the most fun experiences you'll ever have. For those of you who are like us and were looking forward to the long hiking days listed in the itinerary, fear not. You can easily get plenty of hiking time after you arrive to next family (around 1pm or so). There are clear cattle paths that you can follow and make up for the kilometers you've expected.
This trip truly will allow you to get to know Mongolia and Mongolians like no other and it will expand your view of the world and travel.

100% Nomad Supportive Operator via "GER to GER"
("Nomadic Family to Nomadic Family")
1000s of Happy Travelers
Successfully Served
for 12+ Years
GER to GER's mission is to empower women, men and their families across rural Mongolia via the Tourism Industry; to alleviate poverty, educate rural families, foster social economic development/conservation, and more. GER to GER is the first nomad supportive tour operator that unites Mongolian nomadic tribes via empowerment, social economic development policies, United Nation's MDGs/SDGs, etc. As of today, GER to GER employs almost 99% of its Humanitarian Trips' human resources from rural areas throughout Mongolia (National Administration operated mainly by women supported by Nomadic Families; husbands, wives, sons, daughters, relatives and friends.) and almost 99% of its Humanitarian Trip's accommodations, food, drinks, etc., are all procured rurally. GER to GER's main objective is to support rural social economic development via intensive incorporation of multi-sector rural/regional supply chains via GER to GER's Humanitarian Trips and Initiatives; cross-industry business linkage development (transportation, accommodations, etc.), assist cooperatives, conservation initiatives, etc.
GER to GER operates across most of Mongolia when combining both Humanitarian Trips and our internationally recognized Packaged Trips. GER to GER Packaged Trips sustains the Organization and allows GER to GER's Humanitarian/Tourism Specialists to both strengthen operations in Mongolia and expand its partnership networks across the Globe via www.Responsible.Tours (GER to GER's Global Operations launched in 2017). For 12+ years, 6,000+ international travelers have been trained on "Responsible Tourism" via GER to GER's professional pre-trip "Humanitarian Training Workshops" and 100+ nomadic families participate in seasonal "Responsible Tourism" Training Workshops across Mongolia that is provided by GER to GER; international partners rate GER to GER at 9.2 out of 10.
As for GER to GER's National Office, we are professional tourism specialists, humanitarians, transitional country development/stabilization specialists, explorers, filmmakers, social economic developers, etc., that design/operate unique community based tourism trips ("Reality Humanitarian Trips") and FULLY packaged expeditions across Mongolia, and around the world via www.Responsible.Tours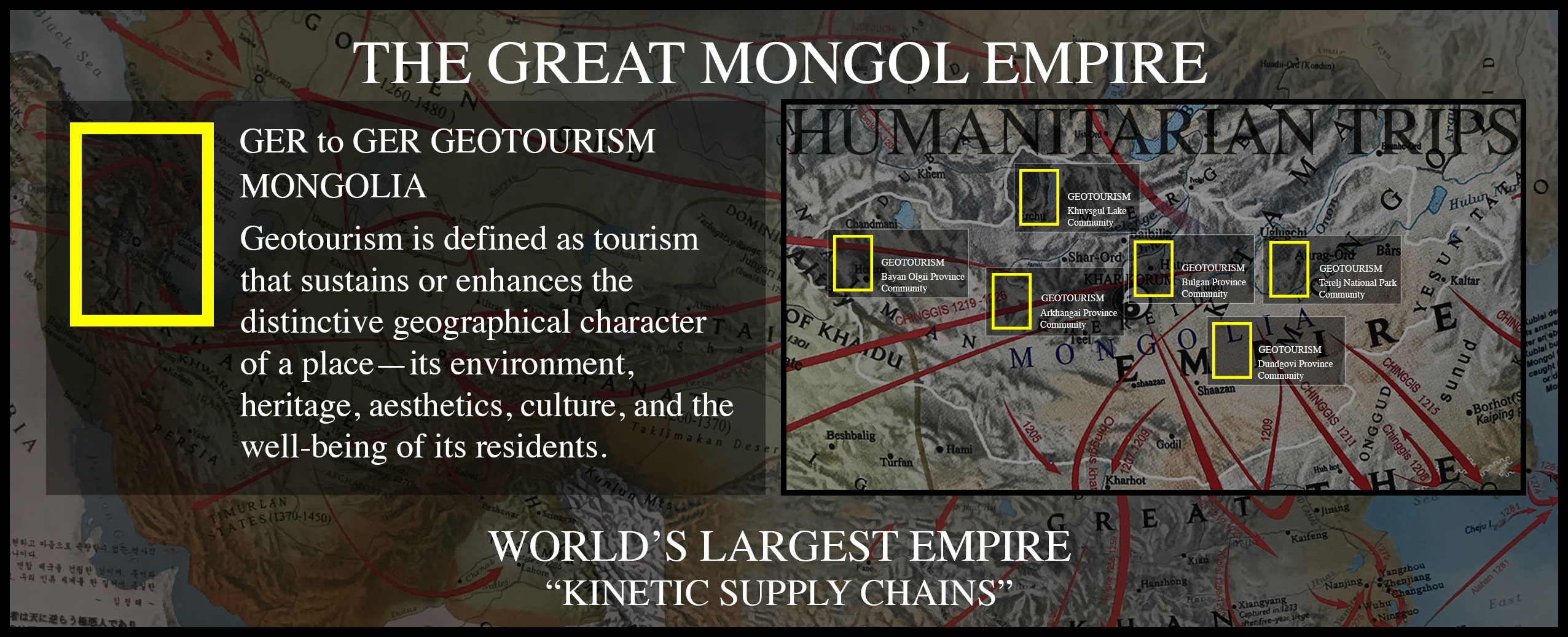 Humanitarian Trips
"Reality" Styled Cultural Research Trips
Humanitarian Trips a.k.a "Reality Trips" (Community Based Tourism Routes) – Though simple and humble, they are designed to be 'value for money' as these humanitarian trips train travelers to become humanitarians and learn how to access unparalleled opportunities into nomadic lifestyles; day to day routines, travel like nomads, language, history, traditions, culture, etc. Locals earn ethical incomes by providing all food, accommodations, transportation (horses, camels, ox carts, etc.), activities, and more. These are all designed with the rural communities to provide unique insights into nomadic lifestyle – great for culturally "responsible" travelers, explorers and travel photographers that desire to experience travel as a "humanitarian" and not like a tourist. Generally, fantastic for all those who are deeply interested in real cultural immersion, enjoys the flexibility of local-flows in outback travel and non-touristic method of adventure travel/learning.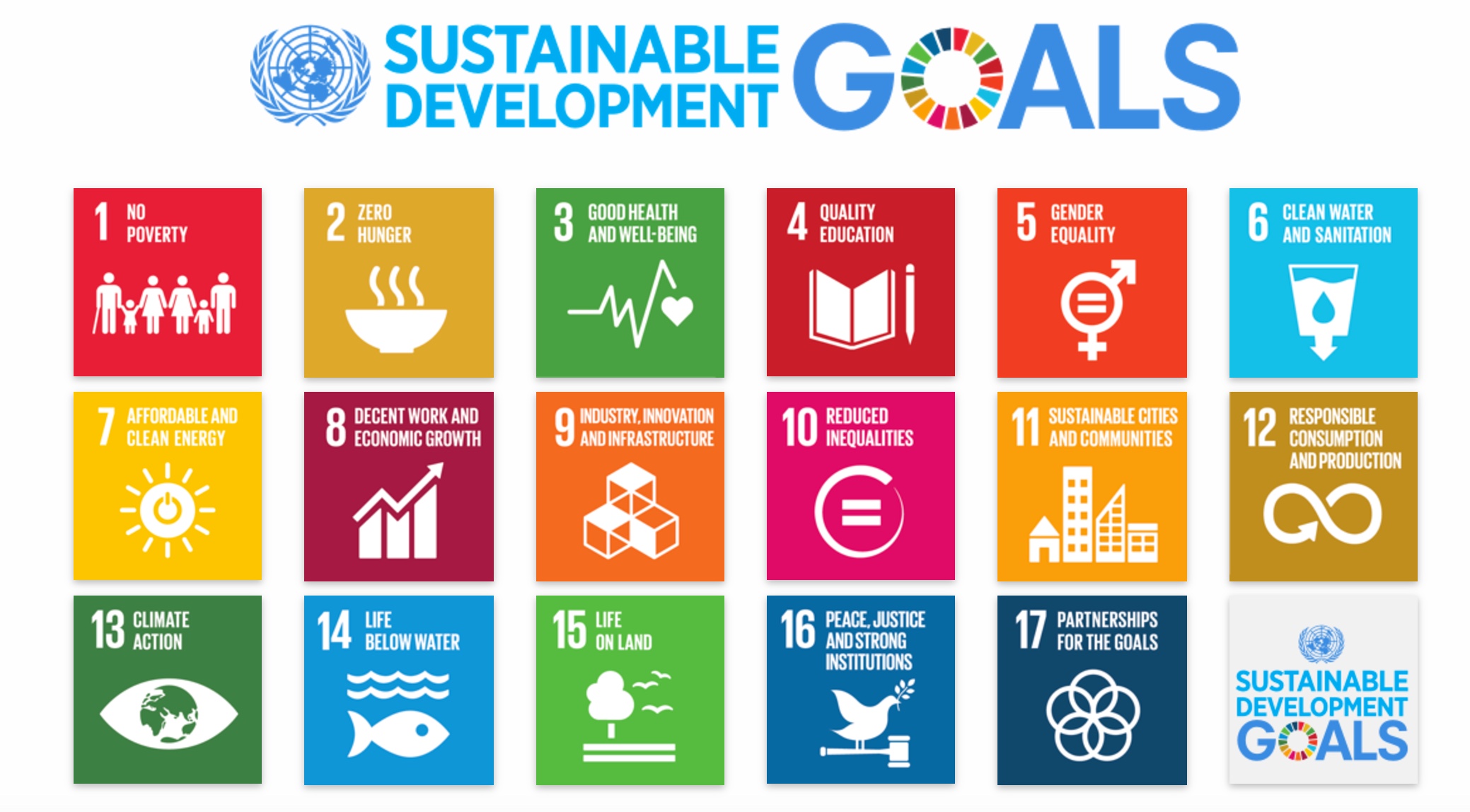 Today's major issue in Mongolia are irresponsible tour operators unethically profiteering/gaining from the 'responsible tourism' brand; there is no market distinction now between responsible and irresponsible as everyone claims to be 'responsible'. Hence, GERtoGER is using SDGs to highlighting our 'Responsible Tourism' methodology:
SDG 1: 80% of Humanitarian Trips' finances are returned to rural nomads, drivers, etc.; 20% towards rural communities' international marketing and training workshops.
SDG 2: We employed nomadic families who are the poorest of the poor that only have had 1 cattle and a couple sheep in the Gobi Desert and turned their lives around within a few years, etc.
SDG 3: Our training efforts focus on daily health/safety, reduce sanitation illnesses (Hepatitis A, etc.), tourism incomes allow families to pay for medical insurance, visits, medication, surgeries, etc.
SDG 4: Via workshops/tourism incomes nomadic children are attending school, high school and university.
SDG 5: Over 99% of nationwide managers are women; rurally, women care for travelers family experience (food, drink, etc.) and men guide trips; strengthening symbiotic relationships.
SDG 6: Daily training activity: 1) nomads/travelers – "Leave No Trace" 2) importance of waste management to mitigate waste damages around pasture points and along travel routes.
SDG 7: Nomadic families now have bank accounts/credit histories to access small loans and procure solar/wind powered units via their tourism incomes.
SDG 8: Over 99% of GERtoGER human resources are rural-based; guides, drivers, nomads, businesses, etc., via "Geotourism" we strengthen supply chains.
SDG 9: "GERtoGER" is an ancient "kinetic supply chain" of the Great Mongol Empire.
SDG 10: Actively promote the importance of the UN's UDHRs within Mongolia via social media, etc.
SDG 11: GERtoGER meshes "kinetic supply chains" with traditional "static supply chains" (cities, communities, etc.) into innovative travel itineraries, etc.
SDG 12: Nomadic families responsibly maintain livestock numbers in accordance with national park regulations; tourism incomes assist their goals: education, health, etc.
SDG 13: We have conducted Nomad Relief Efforts during climatic disasters, films, media pieces, etc., that highlight the challenges faced by nomadic families; tourism incomes assist nomadic families to better prepare.
SDG 14: Via workshops all herder/travelers are trained about the importance of water resources in relation to mitigating waste related issues, etc.
SDG 15: Via workshops all herder/travelers are trained about the importance of land resources in relation to mitigating waste related issues, etc.
SDG 16: We actively promote the importance of the UN's UDHRs within Mongolia via social media, etc.
SDG 17: Via social media networks, partners, donors, etc., GERtoGER proactively expands its networks. In fact, GERtoGER has launched new Global Initiatives:

"Responsible-Tours.org" established by GER to GER and the Founder, this new Initiative is being launched by "The Global Practitioners" to assist International CBTs, CSR Initiatives, alternative community travel networks and Geotourism Initiatives
"LastLifeLine.org" under the GERtoGER Foundation this new Initiative aims to match Global Issues of the aforementioned "MDGs/SDGs" that require exposure to better link with like-minded organizations.
Responsible Travel Notes:
* All Humanitarian Trips and Homestays are 100% "Reality Trips" that are managed and operated by locals and nomadic families; GER to GER Office operates ONLY AS A Humanitarian "Travel Agent" for communities (non-tour operator).
* GER to GER humanitarian trips is about "Reality" – real families, real lifestyles, real situation, etc. (who are the Mongols? And not about our expectations).
* GER to GER humanitarian trips are not an amusement park experience – it's about awareness/respecting nomadic lifestyle and learning "their ways" (not ours), etc.
* GER to GER is an opportunity for people to learn how to integrate within other cultures vs. other cultures catering to our international norms and standards that we have become overly accustomed too and demand others to adhere too (like paid entertainment slaves).
* GER to GER has generated over a Million USD towards Mongolia's social economic development via supply-chain synergies and provides over 80% of its revenues toward rural nomadic families that greatly need this alternative income source.
General Client Scores
Typically rural Humanitarian Trips averages above 90% per year on client satisfaction – nomadic families are still learning; nonetheless, rural nomadic tribes still provide a value for money cultural experience and international travelers from around the world are always grateful for their experience.
Packaged Vacations
"Outfitted Expeditions" or Packaged Trips
All Inclusive Expeditions For those that Desire Guides, Drivers, Camps and Better Facilities (Packaged Trips) – designed, managed and operated by GER to GER Office as a Mongolian Government Certified Tour Operator across Mongolia; Top 30 Tour Operators within Mongolia.
GER to GER designs it itineraries with a unique approach as we strive to combine the best of 'off the path' and Mongolia's traditional highlights; sometimes we'll include some of our rural community-based tourism locations into our itineraries! GER to GER's professionals have been operating throughout Mongolia for a couple decades managing everything from film/tv productions, humanitarian and social economic development initiatives and more; it's from these experiences that we bring you Mongolia.
Note: These are all-inclusive trips and tours that are outfitted with interpreters/guides, drivers, jeeps, etc., that combine the best of outback exploration and leisure travel – these itineraries are designed, 100% managed by GER to GER Agency (tour operator) and carried-out in accordance with the requirements of western/European travel requirements and expectations.
International Partnership Scores
In 2015, GER to GER received highest recognitions via its international partnerships on client satisfaction, and again in 2016, GER to GER received 9.2 out of 10 on its international partnership score.
Fairness Disclaimer: these trips operate fantastically well for those that desire a mix environment that provide more than our Humanitarian Trips; GER to GER has over a decade of successes with a broad-range of international clients ranging from 'every day travelers' to International VIPs.
Industry Espionage and Negative SEO;
Learn How to Protect YOUR business
Learn how Unethical Special Interest Groups are 'fraudulently' using Trip Advisor and Lonely Planet Platforms as a "Weapon" to destroy humanitarians, community organizations and rural family businesses; Super Authoritative (Negative) SEO
Anti-Trust issue as both Platforms DO NOT verify any facts with "the accused", do not communicate to obtain further evidence etc., by telephone, emails, etc., and do not provide any "Burden of Proof" to allow such defamatory and public defamations (support 'he said/she said' hearsay) to remain 'public' on their websites for years; of which damages the opportunities of 'good' people, businesses and organizations both online and offline around the World.
Investigation Findings Released
Mr. Fromer has officially decided in February 2017 to start releasing years of Investigation Findings and Evidence after being patient with nearly half a decade of unlawful public abuses and online defamations by competitors and unethical special interest groups.
For Investigation materials please click this link:

Mr. Zanjan Fromer, American Founder of GERtoGER.org and internationally recognized humanitarian (www.Zanjan-Fromer.com), after years of being patiently abused by unethical interest groups has officially decided to release important video evidence to the general public on February 19, 2017 of a known fraud that 100% counters such extreme scams, online fraudulent reviews and public defamations. Mr. Fromer has decided to release other materials for public consideration (case studies) to proactively initiate a fair and ethical fight against Fraud, Fake Reviews, Unethical Public Defamations, etc., that are plaguing #TripAdvisor, #LonelyPlanet, #Google+, Facebook, etc., by unethical interest groups to influence markets, Google Search Engine Results, etc.; and ultimately, to destroy humanitarian works with rural families and communities in developing countries.
Mr. Fromer is GER to GER's Founder ("The Underdog") was apart of the FIRST USAID TEAMs to advance Mongolia's Transitional Development and has been operating in Mongolia for over 20+ years (www.Zanjan-Fromer.com); We (GERtoGER.org and Mr. Fromer) are here to ethically develop the country and combat fraud, poverty, unethical interest groups, etc., just about anything that destroys a country's social economic transitional advancement opportunities (whether foreign or domestic) – we are here to ethically support you (domestics and internationals), Mongolia's industries and the country!
Which makes us kinda easy targets – Respect.
GER to GER Review – What do 3,000+ TRAVELERS who traveled on GER to GER in Mongolia Say and Don't Say Over 6+ Years?
GER to GER Review – Review on Mongolia's GER to GER Ecotourism and Travel Services
For 20 years I have been working in social economic development and doing a quick research and analysis to uncover the truth about reviews are nothing new to my professional works. For the past few years I have been waiting to start producing some "real review reports" that shed a lot of truth onto matters that have been dominated by not very truthful situations and people both locally and

internationally that have provided numerous false reviews on Trip Advisor and Lonely Planet… Of which is now become an international news owing to the Italian Tourism Association fining Trip Advisor $600,000 USD after an extensive 7 month investigation into Trip Advisor practices to which they uncovered numerous fake and false reviews.
This review of the situation is being officially provided as a means to ensure future travelers and business partners that the safety of travelers, rural communities and nomadic families is of paramount concern to our GER to GER Agency and Foundation. As we are not providing personal details of people, this review should not be interpreted as being an attack on anyone given individuals but rather GER to GER is providing contextual review to an online situation involving less than 1% of GER to GER's travelers over a decade that some find confusing; I know I would hence I am taking a proactive stance on this matter. GER to GER supports legitimate client feedback, reviews and complaints as we consider them Lessons to be Learned that we use towards our social economic development materials with rural communities throughout Mongolia; a practice that we use towards advancing social economic development. GER to GER is concerned about the non-client reviews, competitors submitting false reviews and pretending to be clients, and "put a hair into the cheeseburger and scream about it online and offline" client reviews that unethically try to get money back by their slander and defraud activities against Mongolian nomadic families, rural communities and our Humanitarian Organization that cost us tens of thousands of dollars in non-billable hours to correct and in loss of business that we are concerned about. It would seem that most of those providing extreme online/offline complaints or reviews about GER to GER (less than 1% of our total travel clients) are mainly backpackers that traveled on 5 to 7+/- day trips with rural nomadic families costing between $200 to $400 dollars – bare minimal trips for low budget travelers that provided them all with mid-budget experiences that included all food/drink, transportation, activities, horses and etc., and despite the massive cost saving provided to these backpackers they still tried to defraud the nomadic families out of $20 to $50 dollars in our office and later go online an give horrible reviews about GER to GER if they weren't successful in defrauding nomadic families. When GER to GER didn't agree based on the lack of verifiable facts and evidences (they didn't provide in accordance to our policies – 100% 'hearsay') they have resorted to pursue their defamation, slander and defraud online which all their reviews are well documented. Also let it be noted that GER to GER clients that did provide all requested documentation in accordance with our policies, GER to GER has honored all with ethical refunds – less than 1% of total GER to GER Clients have requested some sort of refund.
It's important to put all the online and offline reviews into proper contextual 'timeline' in order to have a greater appreciation and a better methodology towards carrying out a 'proper' GER to GER Review. Hence, I prefer to provide a little historical background about Mongolia and GER to Ger and then work into introducing various subject matters.
Click here to Download our official GER to GER Review of our Humanitarian works in a Brochure – GER to GER Humanitarian NGO Brochure
GER to GER Review – Mongolia as a Country Still In Market Transition
First, we have to consider the countless and vast differences between cultural service and costumer service… this is not an excuse, it is a reality. It took Taiwan 100 years to develop a culture of Customer Service – Post Soviet Mongolia is now only in its 25th year and they still have not properly addressed all the language and learning related issues throughout the country that allows a more effective and rapid methodology for them to adapt a Western/European style "Customer Service and Standards"; hence the World Economic Forum still gives Mongolia the status of a "Country in Transition" and not "Market Efficient"… My honest opinion it will take them at least another 25+ years till the country's population nationwide begins to understand and comprehend what we take for granted in our western and European societies.
FOR OVER A HALF DECADE (ALMOST 10 YEARS) "TRIP ADVISOR" HAS BEEN GETTING IT WRONG,
IT'S BEEN PROTECTING VIOLATORS WHILE DESTROYING GOOD ORGANIZATIONS.
GER to GER Review – Humanitarian Designed Agency and Foundation
Briefly, GER to GER was designed as a humanitarian initiative over three years, based on 20 years of professional experience, to advance the methodologies of community based tourism to make it locally applicable , here are just a few main focuses:
A) More relevant the cultural nuances a give county
B) More relevant to the history and ancient traditions
C) Distribute greater benefits to Mongolia rural communities and nomadic families
D) Better prepare international travelers to become cultural travel ambassadors not tourists
E) and much more…
As a Result GER to GER has generated 1000s of successes and here are just a few major highlights:
More than a million dollars have been directly injected into Mongolia's local economies.

Extremely remote nomadic communities have been systematically included into the initiatives sustainably.

Costly outreach health initiatives that benefit a few hundred nomads/locals have been enhanced to reach between 4,000 to 5,000 at 1/10 the traditional cost.

Diversification of rural job markets owing to increased level of demand on supply and value chains.

Today over 6,000 international travelers have been trained on Responsible EcoTravel and GeoTourism; to which rural health and safety has been maintained well above 99% since 2005 till today.
Today, owing to our successful operations and benefits being generated across Mongolia and more – GER to GER has been international awarded and honored, numerous times, by the World's top Agencies, Associations, Societies, and more.
GER to GER Review – Thousands of Clients Over 9 Years – Less Than 1% Have Gone Online Negatively; That's Success!
As of today, GER to GER has had 6,000+ travelers – of which less than 1% have gone online and extremely tried to slander the organization over the past 9 years… and personally I strongly believe that says a lot – its a testament to the successful operations of Mongolia's rural communities. Granted, they still have a lot to learn but taking into consideration that this is the first time in Mongolia's history that they are establishing an "open market economy" and 99% of Mongolia's rural population has no idea what that means as their language is still outdated – they are doing their best.
Complaint were gathered from two of the most World-Renown Travel Websites for this quick research and analysis, being the most well-known and used across Planet Earth – this becomes the top-tear nodes to conduct a real analysis for further interpretation.
GER to GER, over 6 years and 3,000+ clients had an average 99% success rate "non-complaint good enough status".
Actual GER to GER Review in Lonely Planet and in Trip Advisor, contextually, were a bit extreme and I am sure that there is 3,000+ people who will vouch that our staff is often pretty good at our works.

I had maintain close watch on a few People that tried to unethically harm and sabotage GER to GER's name internationally/domestically – their posts still remain online and they are not clients of GER to GER nor do we know who these people are… Mainly a person who goes by the ID of "PixieTravelsAgain" – Hong Kong, China and a few others seem to really wish to sabotage our works here in Mongolia for some reason that I am not aware of… and they have succeeded as demonstrated by the decreased clients numbers received in 2014 which has jeopardized our Humanitarian works throughout Mongolia this 2014-15 owing to the lack of finances.

8+ Travelers are actually online defrauding GER to GER's nomadic families and rural communities.

5 Travelers had some difficulties and we have shared their concerns with the community members.

As for the rest, they are actually not clients of GER to GER – we have no idea who they are and we reserve the right to report them to the IC3.gov which is the USA Agency for Internet Crimes that catalogs individuals who commit online fraud; as they are intentionally trying to damage the livelihoods of Mongolian families (sometimes competitors, etc.)
Please kindly note that 13+/- authenticated client complaints (well below 1%) over 6 years out of 3,000+ successful operations does not justify intentional sabotage of our Humanitarian Organization and online fraud when taking into consideration there are well over 3,000+ non-complaints.
Please also kindly not that most authenticated complaints were not issues of $1000s of dollars, it was mostly centered around a handful of people (mainly backpackers) defrauding nomadic families and trying to force us to return $20 to $50 USA dollars from already extremely low budgeted trips ranging between $200-$400; one week all inclusive (food, accommodations, cultural activities, horseback riding, nomadic guides, etc.). One of our worse memories was having a young lady blow up at my humanitarian staff members over 5 cents! I have noted that more than a handful of online complaints are those who continue to pursue their fraud activities are generating 'unlawful hearsay' and defamation both locally and internationally via Thorn Tree and Trip Advisor without submitting any facts nor verified evidence to our Agency (as we requested in accordance to our Policies) nor to anyone else. Anyone can easily research and review that most of GER to GER's online independent 'solo' trips are often priced cheaply as we are only charging "value for money" as we are humanitarians with ethics; its overly disappointing to read such reviews knowing how much they were served by the rural nomadic families.
GER to GER Review – Fact Finding/True Reporting vs Hype Masters
I am a strong proponent of "evidence, facts, etc." and I am 100% against "he said, she said"; I love both criticisms and praises as I am a humanitarian that knows growth arrives in many forms and lessons. But what discourages even the best of us humanitarians is the fact-less slander, defamation and continuous defraud that goes unverified and unchecked by Trip Advisor and Lonely Planet's Thorn Tree forums. Once its listed in their forums, it often goes undisputed as "facts" and even these companies, especially Lonely Planet's Thorn Tree, will often not allow Organizations to provide the facts as they delete our Posts to which damages Good Standing businesses and humanitarian organizations. I would state that this is actually a huge issue of liabilities for Trip Advisor and Lonely Planet's Thorn Tree as they actually condone environments of unethical defamation and defraud without Due Process and Due Diligence; I am not against such forums but I do advocate Responsible Tourism.
At the end its a question of ethics, why are Good Standing businesses being blocked from providing posts that contain facts and evidence while they continuously allow defamation, slander and defraud?
GER to GER Review – Clients and Non-Clients – Truth or Fiction
I am a strong proponent of "evidence, facts, etc." and I am 100% against "he said, she said"; I love both criticisms and praises as I am a humanitarian that knows growth arrives in many forms and lessons. But what discourages even the best of us humanitarians is the fact-less slander, defamation and continuous defraud that goes unverified and unchecked by Trip Advisor and Lonely Planet's Thorn Tree forums. Once its listed in their forums, it often goes undisputed as "facts" and even these companies will not often allow Organization to provide the facts as they delete our Posts to which damages Good Standing businesses and humanitarian organizations. I would state that this is actually a huge issue of liabilities for Trip Advisor and Lonely Planet's Thorn Tree as they actually condone environments of unethical defamation and defraud without Due Process and Due Diligence; I am not against such forums but I do advocate Responsible Tourism.
GER to GER Review – Fair Play – Freedom of Speech vs. Unverified Slander
Please kindly understand that I am the first person to "not" interfere with the expression of people's opinions. I think I have highlighted that quality by not negatively engaging into online criticisms over the past few years as I am a strong supporter of the "freedom of speech". Nevertheless, I have read through some articles and blogs online and I am delighted to see that out of 6,000+ travelers there are only a small handful (less than 1% of GER to GER's total clientele) have gone online to defraud our humanitarian organization to the extreme levels. Which brings up an interesting topic questions concerning "content liability" for LonelyPlanet and TripAdvisor and association to content that is "defrauding" GER to GER as they allow to remain on their websites without verifying the content nor providing evidential facts that support the online posts. It would be my dearest with that such internationally renown Travel Information companies would take proper Fraud Protection more seriously for themselves and their partner companies around the world; seeing that we alone have been associated with Lonely Planet for 6 years.
GER to GER Review – Do You Ask Yourself Questions?
"How to do you verify the truthfulness of content that is being provided? And how do you verify the users that submit content about various organizations around the world? Are these users actually clients of the company or not? and etc."
GER to GER Review – Holding Humanitarians as Hostages in our Own Office and as Ransom
I can truthfully say that our organization has been held ransom 100s of times for some of the more minor and silliest items:
A traveler breaks their backpack and they want us to pay for it or they threaten to go online
A traveler doesn't pay rental fees to locals for tents and threatens to go online if we report

A traveler doesn't pay for rural accommodations and threaten us to go online if we report

Countless travelers have harassed and discriminated both my staff and me for years in our office during travel orientations

Local competitors illegally use and sell "GER to GER" trips and we get bad representation owing to unethical local practices

Countless examples, etc.
The list is long and dates back 5 years, its easy to see those that are balanced are often true clients – I respect their views and as for the one that are extremely aggressive – well they have their agendas and reasons. I am not writing to condemn their behaviors both in our office and online but rather wishing that Lonely Planet and Trip Advisor would kindly consider taking more active role in accountability to verify the truthfulness of what is being reported – is it true, is it exaggerated or is not true at all.
GER to GER Review – Online Fraud by People and now the Importance of www.IC3.gov in Defraud Protection to Protect GER to GER
GER to GER in order to ethically combat such unethical fraud attempts we keep 'contracts' of our clients in order to protect everyone's interests I.e. Health, travel insurance coverage, etc., including some people's attempts a committing defraud. From our observations, we have noted that 13+/- complaints were contracted GER to GER clients (well below 1%) and from these only a handful are considered to be actual clients as for the rest – they are actually non-clients and are committing online fraud that is actually punishable by USA IC3.org – Internet Crimes as they do not have any tangible evidence to support their slander and fraud claims both online and offline.
We have not issue with clients making fair and just complaints hence our lack in involving ourselves in every comment or complaint that clients may have… as we are strong proponents of the Freedom of Speech. However, when a handful of people via 'hearsay' – without any supportive facts and evidence go offline and online to defraud GER to GER nomadic families across Mongolia and me, the Founder, we have no choice to turn to legal authorities to properly seek assistance in handling these cases.
GER to GER Review – Online Defraud, Slander and Character Assassinations
For the past few years, I have read numerous times that "Zanjan Fromer the American is making all the money…" and even worse cases of public defamation all over the internet across via Trip Advisor, Lonely Planet, etc… Despite reading this type of derogatory remarks, I have yet to really comment on this matter as I didn't want to come across as being oppressive or dominant… So imagine patiently holding your breath over the past few years as numerous people around the world continuously and intentionally insult your honor/works by providing false information to the greater public. It's not an easy task to just try to ignore the situation especially when results are everywhere (online/offline) – which should highlight my patient personality. How long has this been going on? Prior the last few months of me going online from time to time, I have been the target of attacks as a humanitarian overseas for around 5+ years now.
In addition to this, I have had to patient 100s if not 1000s of individuals that have managed to intentionally complicate our humanitarian works throughout Mongolia; both locals and internationals.
What are the Real Numbers? Whats the Real Truth?
Does a total 13 online Trip Advisor and Lonely Planet Complaints over 6 years out of 3,000+ "non-complaints" justify sabotaging a Humanitarian Organization and its Humanitarian Founder?
GER to GER Review – Fair Play Response
Today, as apart of my "Fair Play" Campaign Works, I would like to address this matter simply and directly to the point:
No, neither GER to GER Agency nor Foundation are profiteering entities – as a matter in fact, owing to these rumors both my colleague and I have had to use all our personal savings to cover the operational costs owing to the reduced number of travelers and projects; owing to such untruthful public defamation activities.

GER to GER Agency returns approximately 70%-80% of our annual revenues to the rural areas in the forms of salaries, business contracts, vocational trainings, marketing and covering their business administration costs, etc. Today, even the Founder/CEO of GER to GER, "the American", has been earning less than minimum wage for nearly a decade to ensure that both the Agency and Foundation may operate as a non-profit entity in the private sector; in addition, to in-kind contributions of resources and time.

The co-founder "Mongolian", likewise, earn the same (below minimum wage by international standards) and also contributes personal financial resources and time.
GER to GER Review – Documentation vs. Bully Statements/Public Defamation
Our financial documents are audited by the Mongolian Tax Authority. So the concept of our Agency and Foundation participating in corruption or corruption like activities is extremely saddening to hear and read as such comments go publicized on social media forums like TripAdvisor and Lonely Planet without any fact checks which damages our Humanitarian Organization's name and ability to sustain itself.
GER to GER Review – Accountability?
Yes, who should be held accountable for unethical public defamation of unverified statements? This is not a threat but an "Ethics Question" that should be contemplated – when someone goes online to publicly defame someone it has a massive impact on 100s of families throughout Mongolia. The damages are not just a few hundred travelers to an Agency or Foundation but rather the sustainable incomes of 100s of families throughout rural locations. If we were to calculate the damages it would be a huge number to the rural and nomadic families across Mongolia not to me or my colleague as we earn less than minimum wage. If its their aim to damage/sabotage me or my colleague, they are sadly mistaken – they are damaging and sabotaging the sustainable livelihoods of 100s of rural families.
What most people do not understand, when we go online to complain is it often understood there is always going to be good and bad reviews – granted. Such online reviews do not generate hate crimes, stalking, harassment, and worse in the western world – however, in post socialist countries it does and also it generates 1000s of Human Rights Violations.
GER to GER Review – Accountability: Five Years of UN Human Rights Violations
In addition to the above, who in Mongolia will be held responsible for the past 5 years of 1000s upon 1000s of systematic human rights violations carried out against this USA Humanitarian in Mongolia? The United Nations Universal Declaration of Human Rights (UDHR) has been signed and ratified in Mongolia law, but regardless Mongolia still behaves like the "wild west".
Please kindly pull out the UDHR and re-read Articles 1-30 and ask yourselves – do you really think you score high on any of them during the past 5+ years? If not, then why? Before attacking USA Humanitarians in Mongolia – you should abide by the UDHR and set the standard, or at least make an effort. If you can not, then many like us will ensure that UDHR will not be forgotten and shall be upheld within our given rights as clearly written in UDHR; to interfere with my Rights to express the situation is to violate the United Nation Universal Declaration of Human Rights.
GER to GER Review – Personal Conclusion
Our organization is more than delighted to provide audited financial documents to prove our authenticity, how about those who have slandered me (Mr. Zanjan Fromer) and our organization? Please do provide documentation supporting your claims? Or is it just unlawful, unethical bullying, slandering and public defamation activities?
Once again, how is it that a small handful of people, 13 +/- (well below 1%), out of 3,000+ clients can control the fate of not only our Agency and Foundation but more overly destroy so many nomadic families' incomes throughout Mongolia?
GER to GER Agency and Foundation is not a business per say, it is a humanitarian organization that tries to operate sustainably in the private sector.
At minimal, there should be equal rights between "animals in zoos" and "nomads in rural countryside" – nobody should be yelling and screaming at the zoo animals and at the park ranger when the animals are just doing their natural thing. And nobody should be making false statements that the park ranger and staff are corrupt profiteers because the animals are tending to their natural routines or exhausted owing to the demands of their extreme outback lifestyles… GER to GER is an organization more oriented for explorers, cultural ambassadors and change-makers; respectfully not for your everyday leisure tourists (honestly, I also enjoy leisure travel, but this is an activity for adventure travelers, explorers, and those that are unexperienced but really want to become an explorers and wish to gain experience safely – it's not a play park or a touching zoo; but safe enough for kids up to elders).
Today, both my colleague and I are extremely in debt and exhausted in maintaining GER to GER Agency and Foundation – thank you all for your past kindnesses. Truthfully, though both my colleague and I are uncertain whether or not this activity will continue into 2015 owing to uncontrolled circumstances as the combined effort of some locals and foreigners who have worked extremely hard at sabotaging GER to GER Agency and Foundation over the past 5 years – we will all have to wait and see…
Regardless, we will continue to work in 2014 and endeavor to continue GER to GER Agency and Foundation into 2015 as we are very passionate about our Humanitarian works and do hope that many more travelers, travel agencies, donors, sponsors and philanthropists will cooperate with us this season!
A Captain Never Abandons Ship.
Respect!
FOR OVER A HALF DECADE (ALMOST 10 YEARS) "TRIP ADVISOR" HAS BEEN GETTING IT WRONG,
IT'S BEEN PROTECTING VIOLATORS WHILE DESTROYING GOOD ORGANIZATIONS.