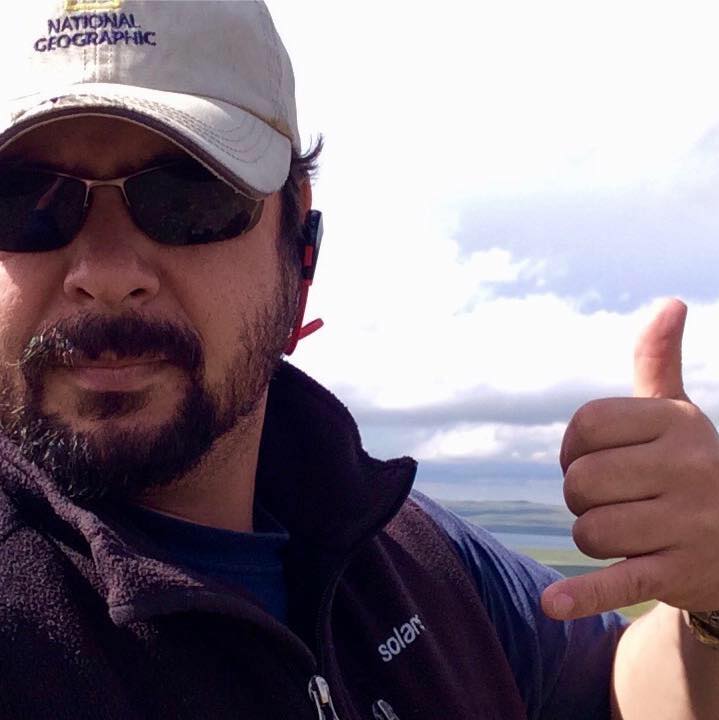 "The Alaskan/Specialist"
Twitter 44,400+ Follows |

Klout Metrics Globally Ranked in Top 10% |

Entrepreneur and International Specialist:

Film, TV, Travel Photography, GIS, Supply Chains, Marketing, Tourism, R&D |

Internationally Awarded Humanitarian (2nd Highest Medal of Honor – Ministerial Gold Star of Leadership) |

Decades of Honors, Recognitions and Achievements (National Geographic Society, UNESCAP, etc.) |

Safety Specialist (Double Tantojutsu, Double Bokkenjutsu, etc.) |

Proud Alaskan Native, "Tlingit" Spartan/American Native; (

NOT Iranian NOR Muslim)

|
Rebuilding, Strengthening, Advancing Overseas Countries via Transitional Social Economic Development for over 22+ Years; 8,200+ Days or over 196,000+ hours. From the early days, I was apart of the First USAID Transitional/ Country Stabilization Teams in Mongolia, and much more!
Film and TV Productions
Filmmaker, Producer, Production Fixer for Pre-Production, Production, Post Production; Logistical Manager of Producers, Production Managers, Fixers, Drivers, Transport, Interpreters, PAs and More!
100s of Films have been filmed and produced in last 15 or so years across Mongolia and beyond!
Out in the Field and Overseas Experience
With well over 100 films ranging from small infomercials, travel films, travel logs, small documentaries and even a featured length documentary – I have shot film in about every worse condition conceivable in Mongolia and abroad! From -40 degrees and colder winter locations, to scorching 40+ deserts, being surrounded by hungry bees, stomping through swamps and tundra, hiking mountain ranges, 18+ hour days, and more – pretty much every client has those wishes to capture incredible moments (money shots) and deeply desires Film Industry folks to work as they know the importance, have the photographer's eye, and know all the necessary approaches to setup locations etc.; I'm that guy who has been put to the test countless times!
The benefits that I bring to a production with my vast "out in the field" experience coupled with working/technical experience from small crews to incredibly large international products with million dollar+ budgets is a great package deal for any range of companies.
From Comfy Office Admin to Pushing the Production Forward in Harsh Conditions
Imagine have that one guy on the team who has applied experience ranging from office administration, project and financial management, marketing, etc., to pre-production, filmmaking, production and post production, etc., and can work seamlessly on projects across a variety of departments. One day I arrive at your office and can immediately start to learn and talk, integrate and cooperate with almost every person in your business and assist with their activities knowledgeably with kindness; one thing that I have learned with 20+ years of overseas experience, with the greater knowledge that one acquires, more tactful approaches are required when dealing with people of different cultures, educational backgrounds and expertise. Nevertheless, not all production locations are 'all peachy' and like-wise you need that guy who knows how to navigate 'the rough seas' to ensure you keep moving the production forward; any season filmmaker/production house knows the countless hazards when working overseas in foreign cultures – and how beneficial it is to have that 'experienced guy' pushing the production forward – nobody likes packing their bags early owing local nuances.
Storyboarding or Shooting on the Fly – I'm All Good.
Depending on the requirements of the film production project, filming duration can differ depending on the clients requests i.e., stylistic footage require longer shooting durations (weather, lighting, locations, etc.). If a crew has the task to shoot more reality approach with minimal stylistics, then this can done on the spot – depending on technical requirements, I prefer shooting with multiple cameras to ensure flexibility during post-production of creative angles, etc. As for standard interviews, on the spot – choose location, provide some light and makeup and we are ready to roll the film… Post-Production is often done quickest if a storyboard, however I have plenty of experience with 'shooting on the fly' and pulling together an entire production process on nothing more than basic on concepts.
Travel, Tourism and Hospitality Development
Global, regional and lo­calized research, surveying, geographic information systems IT (GISIT), navigation, analysis (SWOT, Vin and other intellectual mapping of social economic value chains) and reporting, expedition planning and management, general management, product devel­opment, destination development and marketing, market analysis, branding, business linkage development, networking, public-private partnerships, monitor and evaluation (Level of Effort, Return on Investment), feedback analysis and reporting, program analysis, business and geographic expan­sion, communications/logistics, crises/emergency management, customer relations and trainings.
Community Based Tourism Development
Rural Centered, Village and Regional – Culture, Eco and Adventure Tourism Development
I was born in a small fishing village called Petersburg, Alaska that roughly has a population of a few thousand people and then later grew up in Juneau the capital city of Alaska (74% Government, 25% Tourism and 1% Private Sector) that has a local population of 30,000 that jumps up in massively for several months out the year. Imagine having a small city with numerous international cruise ships anchored (Princess Cruise, etc.), private and public yachts, Alaskan Marine Highway Ferries, domestic airline carriers, etc., all bring in thousands upon thousands of international travelers per day to your small city. Its a common practice for non-local businesses to be established hand-in-hand with local operators, it is also common for both to have positive and negative influences on the local culture, environment, businesses, etc., and in addition to the tourism industry, other industries also make use of the short lived summer season that also have impacts i.e. mining, fishing, hunting, and so on.
When working in the tourism industry, regardless if its at the community, regional and national level, the certain applicable nodes along frameworks and methodologies have to remain constant i.e. cultural, historical and environmental. As miners would say, "core sampling" is necessary to better understand the 'earth' beneath – such an approach can be applied towards better understanding a region and its vast resources; human, culture, nature, etc. Today, it's vitally important to develop custom methods to advance the social economic supply and value chains beyond point-to-point cost management approach but rather utilizing such 'maps' towards enhancing all aspects of given destinations.
For over a decade, I have been testing and refining these social economic supply and value chain approaches that advances traditional methodology towards community based tourism development but more importantly allows for other industries to systematically engaged in regions more sustainably once multi-industry relations are properly developed and fostered for the betterment of the region, its people, its wildlife, its environment, its culture, etc.
Goal – foster a "win, win" environment…
Competitiveness – Sustainable Development via Mass Media and More
For over 15 years I have been working on different levels of "Competitiveness" for sustainable social economic development; meat, tourism, cashmere, etc. From the "grassroots" along associated industry supply chains to national product development and global competitiveness, I have assisted producers, companies, associations, countries, international exhibitions and international donors (United States Agency for International Development funded The Competitiveness Initiative, World Bank's Competitiveness Study, etc.).
International Travel Exhibitions and All Associated PR Materials and Logistics
For over a decade I have visited, supported and/or directly participated in international fairs ranging from World Travel Market London (WTM), ITB Berlin Germany, Adventure Travel Show London, COTTM Beijing, Hong Kong, BIT Milan Italy, Adventure Travel Show D.C., etc.
These works have been done at different times and mainly supported by GER to GER Agency and USAID (BIT Milan).
Research, Strategic Planning, Development and Business Intelligence
For over two decades, I have been involved with international, national and local projects, programs and initiatives both in the public and private sectors to assist transitional process of Mongolia from a command economy into an open market economy. From macro to micro and micro to macro, it's been my responsibility to work along a variety of supply chains to advance the potential of a variety of social economic nodes (locals, businesses, associations, national parks, provinces, regions, national/international, etc.).
I have carried out these works on a macro-level successfully for international donors agencies (USAID, World Bank, SDC, etc.) and their targeted GDP industries, associations and companies all the way down to the micro-level for nomadic families eagerly trying to link their remote products/services to the international market.
Responsibly Leading the Way for Over 20 Years
This Alaskan has PERSONALLY LED 100s of EXPEDITIONS across Mongolia and beyond…
Experienced
100%/100% – ALL CLIENT EXPEDITIONS, PRODUCTIONS AND PROJECT GOALS ACHIEVED.
(film, photography, tourism, development, business, etc.)
Mr. Zanjan Fromer has a long professional history with top world clients when it comes to EXTREME EXPEDITIONS/PRODUCTIONS both small and large (local/international). Weather has never been an issue Zanjan Fromer has successfully led in -50 DEGREE WINTERS through heavy snow and COLDEST weather conditions to the farthest border locations in Mongolia or across lush mountain valleys and vast open steppes and deserts in prime travel conditions. Mr. Fromer's success rate is still 100%/100% on all EXTREME EXPEDITIONS/PRODUCTIONS for over 20+ years; budgeting, planning, client health and safety, etc.
Tested and Tried for Decades
When faced with EXTREMELY TOUGH environmental/situational considerations – you'll definitely desire a TESTED, TRIED AND EXPERIENCED PROFESSIONAL on the team. Don't just blindly put your life or the lives of your crew into some inexperienced city-studio/travel agent who isn't an expert nor specialist. They are not properly trained (not mention – they are not a filmmakers, expedition leaders and developers all wrapped into 1 person) – they'll just pass you to another local who also isn't properly trained just for quick cash; almost 99% operate this way in Mongolia.
Value Added Team Player; Example, Securing Film Crews
BE RESPONSIBLE for your crew – ask some intelligent questions and get the facts before entrusting locals and travel companies – do they personally lead or just continuously refer you to others (secretly)…. Do they have all the proper equipments? How many expeditions have they personally led? How extreme have they gone? Are they trained in health and safety (not just band-aids)? What was their toughest experience? What's the most extreme weather/terrain that they professionally successfully managed a production? What's the largest crew they have managed? What's the longest production duration they have managed in remote locations? Do they have a professional history in GIS-ing or just Google-ing to impress? Do they have a TESTED AND TRIED emergency plan, risk assessments, etc.? Have they every successfully managed emergency situations? Do they have any paperworks or professional references to back their claims? etc.
SERIOUSLY, ASK FOR CLARIFICATIONS.
Respect!
Zanjan Fromer's International Successes
A Proven Track Record of Distinguished International Partnerships;
Film, Reality TV Productions, Tourism and Development
Over 20 years of experience, skills and expertise associated with Mass Media, Filmmaking, Photography, Producing, Fixing, Scouting, Destination Development, Community Based Tourism Development, Expedition Leading, Expedition Driving, GIS Mapping, Supply Chain Analysis/Social Economic Development and Mapping, Product Developing, Global Marketing, Web Developing, Social Economic Development and more!
Extreme PRO Productions, Mass Media & Projects; when you definitively need 'that guy' with a long history of mad-skills on the team… -50 to +40 degrees, remote terrains (desert, mountain ranges) etc., hardship conditions – some of us thrive to succeed in adversity.
Mr. Fromer has over 15 years of successful due diligences, projects, audits & endorsements, international honors, recognitions, achievements and partnerships……
In the last 15 years alone, Mr. Fromer has launched numerous initiatives for for film and TV productions, digital media, marketing, tourism destination development, community based tourism, humanitarian works, social economic development initiatives and more. Mr. Fromer has successfully 1) passed all due diligences 2) managed all projects 3) passed all audits by some of the WORLD'S TOP organizations, agencies and firms i.e. World Bank, United States Agency for International Development (USAID), Mercy Corps International, USAID/J.E. Austin Assoc., USAID/CHF (Global Communities), Swiss Agency for Development and Cooperation (SDC), The Asian Foundation, CBS's The Amazing Race, Syfy's Destination Truth, National Geography Society, UNESCAP, even The Mongolian Government (First American ever to be awarded the country's second highest Medal of Honor – "The Ministerial Gold Star for Leadership" in recognition of two decades of humanitarian/social economic development works) and more. Mr. Fromer has a long-standing history of "ethics" and "getting the job done" when it comes to planning, implementing and managing (finances, grants, sponsorships, donations and more).
Multi-Industry, Country and International Development via:
Transitional Development via International Development Agencies/Organizations, NGO, Associations and Private Sector Initiatives
/Social Economic Stabilization – Mass Media/Competitiveness Specialist;
Founder of GER to GER Agency and Foundation (www.GERtoGER.org)
/humanitarian-style community based ecotourism with nomadic tribes & Development NGO;
Founder of Responsible-Tours.org (www.Responsible-Tours.org)
/One Stop Global Shop for Responsible Tours (Worldwide Operations – Alaska, India, Korea, Mongolia, etc.);
Owner of Adventure Studio
/film, tv, reality, documentary, travel, media productions and international marketing company. Professional Local Producers, Production Fixers and Assistants, 4×4 Expedition Drivers, Nationwide Human Resource Networks, Location and Talent Scouts, etc.


And more!
Thank you to you and your team! Couldn't have done this film without you guys 🙂
HIGH PERFORMANCE
EXPERTISE
MILESTONE INTERNATIONAL HONORS, AWARDS AND ACHIEVEMENTS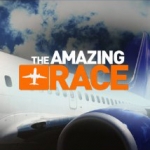 "Zanjan and his team provided top notch creative and logistic support for an episode of "The Amazing Race" for CBS. His creative problem solving and fast thinking helped us get through some very tough situations and in the end added one of the more memorable episodes to an Emmy and DGA award winning season."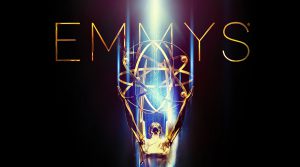 – Barry Hennessey (Senior Field Producer at The Amazing Race – 2006)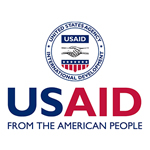 "Zanjan's creativity ensures delivery of high quality, professional media work that stands out. Always willing to take on a new challenge, he thrives on problem solving and new approaches."

– Alan Saffery – USAID Mongolia – The Competitiveness Initiative -Competitiveness, Economic Development and Private Sector Development Consultant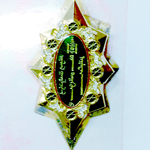 On September 2015, Mr. Fromer had become the FIRST AND ONLY American in Mongolian History (dating back to the Great Khans of the Mongol Empire) to receive "The Ministerial Gold Star for Leadership"; the country's second highest medal of honor with its Government Passport Booklet bearing the Minister's Signature, SEAL and Medal Count/Serial Number from the Ministry of Environment, Green Development and Tourism; in dedication to Mr. Fromer's career.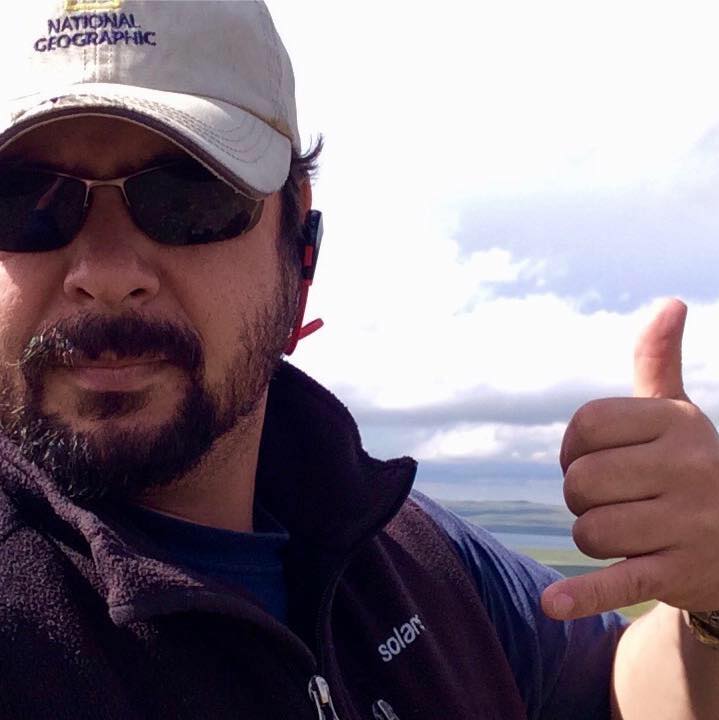 22+ Years of International Field Expertise

For the past 20+ years, Mr. Fromer has become well-established for his International Field Experience via 100s (literally 1000s) of Successful International Projects, Expeditions, GIS Scouts – Supply/Value Chain Analysis/Mapping, Film Productions, Global Marketing Campaigns, Development Initiatives, Entrepreneurship, Conservationism, Humanitarianism, variety of workshops i.e. Travel/Risk Mitigation, Community Mobilization, etc.
International Development
Mr. Fromer was apart of The First USAID Contractor Teams that established the new foundation to advance Mongolia's social economic development and conservation initiatives post 1989 transition into an Open Market Economy/Democracy; first time in human history for Mongolia (1994-Present, Mr. Fromer has assisted Mongolia; 20+ Years). Mr. Fromer has managed 100s of international projects, initiatives and expeditions (from urban to deep deserts, mountains, steppes – winter/summer, etc.), as a multi-industry/international specialist via his overseas companies and non-profit foundation (NGO). It has been his objective to advance social economic supply chains from remote tribal locations up the cross-industry supply chains (village, provincial, regional, national) to internationally famed business exhibitions (WTM London, ITB Berlin, etc.) via countless 'brick layering' initiatives in film, media, tourism, community/destination development, social economic development i.e. 'competitiveness', conservation, and more.
" It's what we continuously do that defines us… "

FIRST TEAMS
to
REBUILD, STRENGTHEN, ADVANCE
MONGOLIA
Mr. Fromer was apart of The First USAID Contractor Teams that established the new foundation to advance Mongolia's social economic development and conservation initiatives post 1989 transition into an Open Market Economy & Democracy; first time in human history for Mongolia(1994-Present, Mr. Fromer has assisted Mongolia; 20+ Years)
"Fostering A Transitional Country's Advancement" has become my "Speciality"; directly after several years of intensive Mongol Studies, Mr.Fromer became apart of the first USAID Teams in Mongolia (early 1999/2000s) to work on the USAID Funded Initiatives that focused on the Gobi Desert's watersheds (GIS-ing) and social economic development. From 2000-2003, Mr. Fromer was invited to join USAID Funded "The Competitiveness Initiative" by the Chief of Party, Ms. Morgan, a first of its kind Initiative that successfully laid Mongolia's Social Economic Foundation for meat, tourism and cashmere to compete internationally both responsibly and ethically.
The Competitiveness Initiative's aim was to assist in advancement transitional countries like Mongolia and it's traditional GDPs (meat, tourism and cashmere – companies, associations and industries) into the Global Market via training workshops, product development/branding, international marketing, destination development, international exhibitions, business linkage development, etc. It was from these ground laying works that Mongolia's struggling industries and their respective companies were strengthen via countless workshops, product development, international business linkage development, international marketing, and more. (Professional Note: for over 20 years now – before this initiative, during and afterwards, Mr. Fromer has been continuously engaged in such tribal, community, provincial, regional, national and international works; Mr. Fromer has had the honor to work with some of the most gifted experts 'out in the field'.)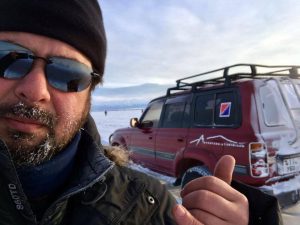 Tested, Tried,
100% Proven Track Record
A Brief Look at Mr. Zanjan Fromer's Timeline of Achievements, Honors and Recognitions:

2017 COTTM, Beijing's International Travel Exhibition – GERtoGER.org TEAM
2017 ITB Berlin, Germany International Travel Exhibition – GERtoGER.org

2016/17 Mongolia Producer of "Dani's Way"; first trilateral international production between Beijing, USA and Mongolia – supported by Mongolia's Ministry of Foreign Affairs

2016 World Travel Market (WTM) London, England – GERtoGER.org
2016 ITB Berlin, Germany International Travel Exhibition – GERtoGER.org
2015 "THE MINISTERIAL GOLD STAR – MEDAL OF HONOR FOR LEADERSHIP" with its GOVERNMENT PASSPORT BOOK AND SEAL
2015 WTM London Travel International Travel Exhibition – GERtoGER.org – an Official Country Representative Company approved by the Mongolian Government
2015 ITB Berlin, Germany International Travel Exhibition – GERtoGER.org – an Official Country Representative Company approved by the Mongolian Government
2006-Today Official Partner of Give2Asia (USA501c3)
2005-Pres. IMDb Profile and Some Client Listings

2014 Certified Member of the American Society of Travel Agents (ASTA)

2008-2014 Lonely Planet "…most innovative tourism concept in Mongolia, …top of every traveller's wish list…"
2014 ITB Berlin, Germany International Travel Exhibition – Exhibitor – GERtoGER.org – an Official Country Representative Company approved by the Mongolian Tourism Association

2014 Adventure Travel Show London Exhibitor

2014 Hong Kong Adventure International Travel Exhibition – Exhibitor – GERtoGER.org
2013 WTM London International Travel Exhibition – Exhibitor – GERtoGER.org – an Approved Official Country Representative Company
2013 Rough Guides – Meet the Locals – How to Immerse Yourself on Your Local Travels
2012 COTTM Beijing, ChinaInternational Travel Exhibition – Exhibitor – GERtoGER.org
2012 National Geographic's "World's Best Travel Experiences" #8 – GERtoGER.org
2010 National Geographic Society – Geotourism Ambassadorship
2010 National Geographic Society – Global Finalist Certificate
2010 Honored by National Geographic as one of World's Innovative Travel Entrepreneurs
2009 Top Ten Global Finalist of National Geographic Society and Ashoka Changemakers "Power of Place" GeoTourism Challenge
2009 WHL Travel's Urban Adventures Award
2009 Tour Dust's Scholarship Award
2009 National Geographic Society's Weekend Broadcast
2007 NBC UNIVERSAL STUDIO'S Syfy Channel – "Destination Truth" – Josh Gates

2007 United States Agency for International Development Grant Winner

2007 Officially recommended by UNESCAP at its 63rd Session – Page 14
2006-07 Established the Give2Asia.org – GER to GER Fund with the Assistance of Loreena McKennitt (internationally famed Singer) and The Asian Foundation

2006 National Geographic Society Washington D.C. Museum – personally requested Mr. Zanjan Fromer to make and produce the Centerpiece Film for "Mongolia: Rebirth of Traditions"

2006 Official Partner of the CBS's The Amazing Race: Season 10 Episode 2

2005 Swiss Agency for Development and Cooperation Grant Winner

2005 World Bank Tender Winner – Cross-Industry Supply Chain and Competitiveness Study and Analysis

USAID/CHF's Ger Initiative (Global Communities) – Tender Winner – Contracted as Project Manager/Filmmaker of over 16 short films about CHF International's community initiatives across Mongolia

The Historic 2002 BIT Milan, Italy International Travel Exhibition – One of Two Official Mongolian Tourism Association/USAID Organizing Representatives (the other official representative was Michelle Morgan, C.O.P. of the USAID funded The Competitiveness Initiative) – 1st time in Mongolian History that "Mongolia" participated in an International Travel Exhibition and marketed itself as a "Country Destination" since opening its doors to the world as a democracy in 1989.

2000-03 United States Agency for International Development (USAID) funded The Competitiveness Initiative – Honored by Mongolia's Tourism Association for Contributions made towards the Development of Mongolia's Tourism Industry.
HELLO WORLD!
Instagrams, Tweets, Films and Blogs

What's it like to be a Humanitarian, Social Economic Developer, Filmmaker, Entrepreneur… "Jack of All Trades"?
A brief look into the Expedition-Style Humanitarian Works that we engage in throughout Mongolia – filming as I drive while carrying-out rural social economic development works to educate, evaluate and assess rural communities on a variety of matters while interviewing a local that discusses our efforts to offset the ongoing 'seasonal challenges' which rural nomadic populations face together as a "Social Enterprise" which include seasonal climatic disasters i.e. desertification, harsh winter storms and more within a short 5 minute short-film; beyond being a wordy sentence – it's a testament that being a "multi-tasking jack of all trades" is effective towards "transitional development" in foreign countries.
(do note that I do like to have some fun concerning serious matters on my Instagram/Tweeter accounts… nobody enjoys a complete 'stiff' with no humor)
KEEPING IT REAL

8,200+ Overseas Days and Counting…
Honestly, I enjoy blogging about fun and light stuff, however Sometimes I just gotta smack some people on the back of the head and help them grow up…