FILM & TV PRODUCTIONS | R & D |
SPECIAL PROJECTS
We all have managed the "mechanics" of Reality TV Productions and Films – but what separates "the exceptional specialists" from "the ordinary fixers" is 100% clearly defined by the awards… As of today, I'm the ONLY SPECIALIST associated with both and EMMY and DGA Awards in Mongolia's history (The Amazing Race – Season 10).
My ADVANTAGE is that I have 24+ years of firsthand country, culture, language, history, nationwide geographical assets (www.GERtoGER.org), management, film/tv industry expertise (a couple decades), and more – I'm 100% a contributor towards YOUR success… I'm YOUR EXPERT Mongolia Production Manager/Field Producer – while everyone else will manage your production like a "group tourists with cameras" that need to be fed and transported. And unlike studios that promote themselves as being "fixers" – I'm NATGEO Geotourism Ambassador – I have spent decades out in remote rural locations managing social economic development initiatives for Mongolia's nomadic populations and rural communities; not in studios – I'm beyond field tested and then some.
I'm an AWARDED international specialist.
"Zanjan Fromer and his team provided top notch creative and logistic support for an episode of "The Amazing Race" for CBS. His creative problem solving and fast thinking helped us get through some very tough situations and in the end added one of the more memorable episodes to an Emmy and DGA award winning season."
– Barry Hennessey (Senior Field Producer for The Amazing Race)
KNOW THE DIFFERENCE BETWEEN
"ORDINARY" AND "EXTRAORDINARY"
Zanjan Fromer is the ONLY FOREIGN SPECIALIST in Mongolia and around the world who studied at the National University of Mongolia (language, culture, history, etc.) followed by 20+ years of internationally recognized and honored social economic development initiatives (100s of projects across Mongolia's entire territory) to assist in Mongolia's social economic stabilization and transition. Mr. Fromer isn't just another foreigner to the Mongols that is seen as a "taker", like so many other foreigners operating in Mongolia, but rather is respected and honored International Specialist (Mongolian Ministry's Medal of Honor) for his continuous contributions towards the advancement of Mongolia's social economic development; tourism, film and tv, etc., industries across Mongolia and abroad.
HIGH PERFORMANCE EXPERTISE
Short List of Mr. Fromer's Skills/Experience: Producer | Production Manager | Scout | Fixer – Country/Rural Areas | Filmmaker – Video (cameraman)/Drone | Travel Photography | Sound Recordist | Post Production Editor | Logistics | Project Manager | Tourism Specialist | Destination Developer | Geographic Information Systems and Navigation | Online & Offline Global Marketing Specialist – Web/Internet Strategies to International Business Fairs, etc. | Travel Photography | Expedition Leader & Driver | Supply Chain Mapping and Assessments | Risk Assessment & Mitigation | Transitional Developer | Stabilization Specialist | Applied International Relations/UN MDGs/SDGs Advancement via Cross Sector/Multi-Industry Fostering of PPPs | Humanitarian | Expert Trainer | Small Medium Enterprise Development | Business Intelligence & Strategies | Rural to Global Outreach Program Advancement | Community Mobilization and Development | Community Based Tourism Specialist | Multi-Industry Social Economic Developer | National/Country Level Social Economic Development | International Competitiveness | Etc.
MILESTONES & INTERNATIONAL HONORS, AWARDS AND ACHIEVEMENTS
EXPERIENCE LEVEL – EXTREME
-60 IN THE WINTERS / +40 IN THE SUMMERS
WE ARE A GO!
200,000+ overseas hours of Post-Soviet International
Social Economic Development/Transitional Stabilization (UN MDGs/SDGs); -60 to +40 eXtreme weather, terrains AND SITUATIONS
If a captain (pilot) of an airliner must obtain 1,500 to 2,000 flight hours for certification –
Mr. Zanjan Fromer is reaching 200,000+ overseas hours…
of non-stop, 'out in the field'/overseas, transitional social economic development (production manager, producer and expedition leader for documentary films and Reality TV productions (-60 to +40 extreme weather, terrains, situations, etc.), tourism destination development, international travel fairs (ITB, WTM, KOTFA, SITM, etc.), community based tourism, social enterprises, humanitarian initiatives, human rights initiatives (map/counter extremists, etc.), social economic development projects (supply chains, cross-industries, public-private sectors, SMEs, etc.), risk assessments/mitigation efforts, etc.). When comparing Mr. Fromer's overseas hours with a FAA Certification for Pilot License – a Captain or First Officer of a commercial airliner requires 1,500 hours of total flight time as well as other requirements for certification – Mr. Fromer, has sufficiently met those basic LEADERSHIP requirements with his approaching 200,000+ hours of continuous overseas social economic development works and much more.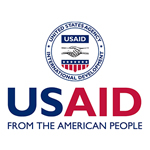 "Zanjan's creativity ensures delivery of high quality, professional media work that stands out. Always willing to take on a new challenge, he thrives on problem solving and new approaches."

– Alan Saffery – USAID Mongolia – The Competitiveness Initiative -Competitiveness, Economic Development and Private Sector Development Consultant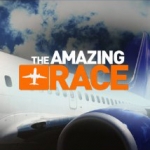 "Zanjan and his team provided top notch creative and logistic support for an episode of "The Amazing Race" for CBS. His creative problem solving and fast thinking helped us get through some very tough situations and in the end added one of the more memorable episodes to an Emmy and DGA award winning season." (SEASON 10, EPISODE 2)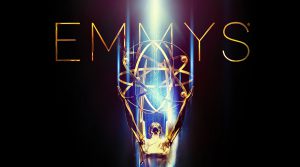 – Barry Hennessey (Senior Field Producer at The Amazing Race – 2006)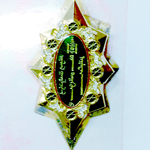 On September 2015, Mr. Fromer had become the FIRST AND ONLY American in Mongolian History (dating back to the Great Khans of the Mongol Empire) to receive "The Ministerial Gold Star for Leadership"; the country's second highest medal of honor with its Government Passport Booklet bearing the Minister's Signature, SEAL and Medal Count/Serial Number from the Ministry of Environment, Green Development and Tourism; in dedication to Mr. Fromer's career.


MR. ZANJAN FROMER'S
INTERNATIONAL SUCCESSES
A PROVEN TRACK RECORD OF DISTINGUISHED INTERNATIONAL PARTNERSHIPS;
Film, Reality TV Productions, Tourism and Development
Over 20 years of experience, skills and expertise associated with Mass Media, Filmmaking, Photography, Producing, Fixing, Scouting, Destination Development, Community Based Tourism Development, Expedition Leading, Expedition Driving, GIS Mapping, Supply Chain Analysis/Social Economic Development and Mapping, Product Developing, Global Marketing, Web Developing, Social Economic Development and more!
Extreme PRO Productions, Mass Media & Projects; when you definitively need 'that guy' with a long history of mad-skills on the team… -50 to +40 degrees, remote terrains (desert, mountain ranges) etc., hardship conditions – some of us thrive to succeed in adversity.
Mr. Fromer has over 15 years of successful due diligences, projects, audits & endorsements, international honors, recognitions, achievements and partnerships……
In the last 15 years alone, Mr. Fromer has launched numerous initiatives for for film and TV productions, digital media, marketing, tourism destination development, community based tourism, humanitarian works, social economic development initiatives and more. Mr. Fromer has successfully 1) passed all due diligences 2) managed all projects 3) passed all audits by some of the WORLD'S TOP organizations, agencies and firms i.e. World Bank, United States Agency for International Development (USAID), Mercy Corps International, USAID/J.E. Austin Assoc., USAID/CHF (Global Communities), Swiss Agency for Development and Cooperation (SDC), The Asian Foundation, CBS's The Amazing Race, Syfy's Destination Truth, National Geography Society, UNESCAP, even The Mongolian Government (First American ever to be awarded the country's second highest Medal of Honor – "The Ministerial Gold Star for Leadership" in recognition of two decades of humanitarian/social economic development works) and more. Mr. Fromer has a long-standing history of "ethics" and "getting the job done" when it comes to planning, implementing and managing (finances, grants, sponsorships, donations and more).

Thank you to you and your team! Couldn't have done this film without you guys 🙂
Tested, Tried,
100% Proven AND Traceable History
"I NEVER STOP"
A Brief Look at Mr. Zanjan Fromer's Timeline of Achievements, Honors and Recognitions:

2018 Korean International Travel Fair (KOTFA) – GERtoGER.org and www.Responsible.Tours

2018 Panelist Speaker at the USAID Funded LEAD SUMMIT (Leaders for Democracy)

2017 World Travel Market London, UK – GERtoGER.org and Responsible.Tours
2017 Seoul International Travel Mart Expo – GERtoGER.org and Responsible.Tours
2017 COTTM, Beijing's International Travel Exhibition – GERtoGER.org TEAM
2017 ITB Berlin, Germany International Travel Exhibition – GERtoGER.org

2016/17 Mongolia Producer of "Dani's Way"; first trilateral international production between Beijing, USA and Mongolia – supported by Mongolia's Ministry of Foreign Affairs

2016 World Travel Market (WTM) London, England – GERtoGER.org
2016 ITB Berlin, Germany International Travel Exhibition – GERtoGER.org
2015 "THE MINISTERIAL GOLD STAR – MEDAL OF HONOR FOR LEADERSHIP" GOVERNMENT PASSPORT BOOK AND SEAL
2015 WTM London Travel International Travel Exhibition – GERtoGER.org – an Official Country Representative Company approved by the Mongolian Government
2015 ITB Berlin, Germany International Travel Exhibition – GERtoGER.org – an Official Country Representative Company approved by the Mongolian Government
2006-Today Official Partner of Give2Asia (USA501c3)
2005-Pres. IMDb Profile and Some Client Listings

2014 Certified Member of the American Society of Travel Agents (ASTA)

2008-2014 Lonely Planet "…most innovative tourism concept in Mongolia, …top of every traveller's wish list…"
2014 ITB Berlin, Germany International Travel Exhibition – Exhibitor – GERtoGER.org – an Official Country Representative Company approved by the Mongolian Tourism Association

2014 Adventure Travel Show London Exhibitor

2014 Hong Kong Adventure International Travel Exhibition – Exhibitor – GERtoGER.org
2013 WTM London International Travel Exhibition – Exhibitor – GERtoGER.org – an Approved Official Country Representative Company
2013 Rough Guides – Meet the Locals – How to Immerse Yourself on Your Local Travels
2012 COTTM Beijing, ChinaInternational Travel Exhibition – Exhibitor – GERtoGER.org
2012 National Geographic's "World's Best Travel Experiences" #8 – GERtoGER.org
2010 National Geographic Society – Geotourism Ambassadorship
2010 National Geographic Society – Global Finalist Certificate
2010 Honored by National Geographic as one of World's Innovative Travel Entrepreneurs
2009 Top Ten Global Finalist of National Geographic Society and Ashoka Changemakers "Power of Place" GeoTourism Challenge
2009 WHL Travel's Urban Adventures Award
2009 Tour Dust's Scholarship Award
2009 National Geographic Society's Weekend Broadcast
2007 NBC UNIVERSAL STUDIO'S Syfy Channel – "Destination Truth" – Josh Gates

2007 United States Agency for International Development Grant Winner

2007 Officially recommended by UNESCAP at its 63rd Session – Page 14
2006-07 Established the Give2Asia.org – GER to GER Fund with the Assistance of Loreena McKennitt (internationally famed Singer) and The Asian Foundation

2006 National Geographic Society Washington D.C. Museum – personally requested Mr. Zanjan Fromer to make and produce the Centerpiece Film for "Mongolia: Rebirth of Traditions"

2006 Official Partner of the CBS's The Amazing Race: Season 10 Episode 2

2005 Swiss Agency for Development and Cooperation Grant Winner

2005 World Bank Tender Winner – Cross-Industry Supply Chain and Competitiveness Study and Analysis

USAID/CHF's Ger Initiative (Global Communities) – Tender Winner – Contracted as Project Manager/Filmmaker of over 16 short films about CHF International's community initiatives across Mongolia

The Historic 2002 BIT Milan, Italy International Travel Exhibition – One of Two Official Mongolian Tourism Association/USAID Organizing Representatives (the other official representative was Michelle Morgan, C.O.P. of the USAID funded The Competitiveness Initiative) – 1st time in Mongolian History that "Mongolia" participated in an International Travel Exhibition and marketed itself as a "Country Destination" since opening its doors to the world as a democracy in 1989.

2000-03 United States Agency for International Development (USAID) funded The Competitiveness Initiative – Honored by Mongolia's Tourism Association for Contributions made towards the Development of Mongolia's Tourism Industry.

1998-99 SOROS Foundation

1996-97 Mongolian Association for Conservation of Nature and Environment; Snow Leopard and Gobi Bear Initiatives

1995-96 UN Convention on The Rights of the Child

1993-95 Alaskan Sightseeing and Cruise West

1992 "Close Up Foundation" Washington D.C. Selectee

1990-91 Varsity Wrestling/State, Awarded "Most Improved" Sehome High School (it's all about the champion mindset/overcoming challenges – it's about the development process)