"THE ORIGINAL R.E.D. FIELD SPECIALIST"

 (1994)
INTERNATIONALLY PUBLISHED (NUMEROUS TIMES OVER A DECADE) AND AWARDED RAPID EXPEDITIONARY DEVELOPMENT (R.E.D.) FIELD SPECIALIST, SOCIAL ENTREPRENEUR, REALITY TV FIXER, ETC.;  OVER 25+ YEARS OVERSEAS AND STILL WORKING… 
I'M TESTIMONY THAT IT WORKS!
"ONE OUNCE OF PREVENTION IS MORE THAN A POUND OF CURE" BENJAMIN FRANKLIN
25+ YEARS – COUNTRY LEVEL R.E.D.
STRENGTHENING AND RE-ESTABLISHING MONGOLIA'S RURAL TO INTERNATIONAL SUPPLY CHAINS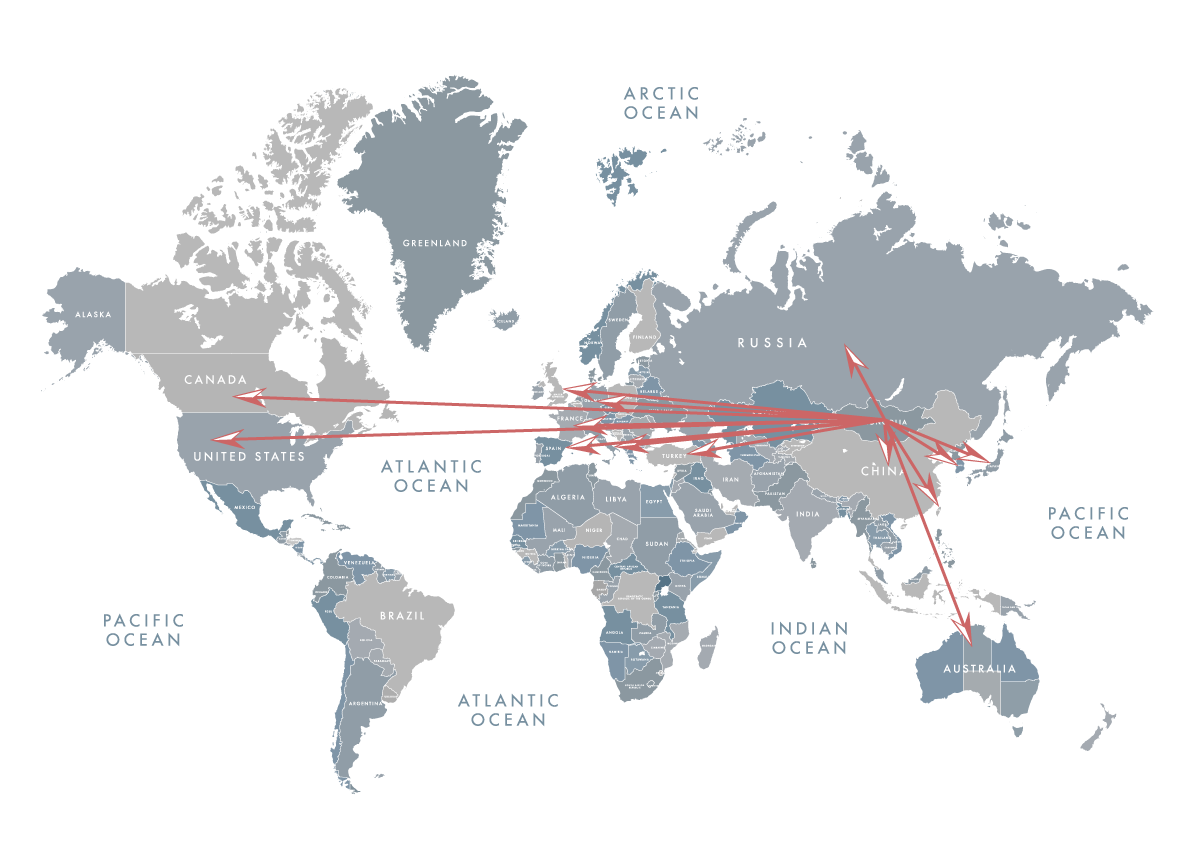 TIER ONE USAID TEAMS (R.E.D.) to MONGOLIA
MONGOLIA'S INDEPENDENCE LATE 1989 – FROMER'S ARRIVAL TO MONGOLIA MID 1994
25+ YEARS OF POST-SOVIET 

STABILIZING,

REBUILDING, STRENGTHENING, ADVANCING… The Rapid Expeditionary Development Specialist (R.E.D.)
–

AND I'M STILL OVERSEAS DOING THE WORKS SUCCESSFULLY.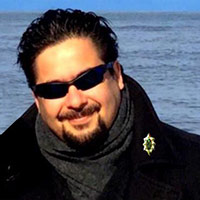 From 1999, Mr. Fromer (Alaskan Native Half-Breed; DNA: Alaskan Tlingit, Hawaiian, German and Japanese / Not Iranian nor Muslim, etc.) was contracted part of THE FIRST TIER USAID CONTRACTOR TEAMS to Mongolia who were responsible/contracted to establish Mongolia's new foundation to advance its social economic development and conservation aspirations post 1989 transition into an Open Market Economy & Democracy. Historically, this is the first time in human history for Mongolia where USA Teams have every been politically allowed to assist with the entire country's "Transitional Development/Stabilization of Mongolia's Advancement" via strengthening its cross/multi-industry social economic supply chains (rural, regional, national and international – it's their national security matter and my job is to contribute towards its stabilization, development and advancement); since Mr. Fromer's arrival to Mongolia in 1994 till present day – Mr. Fromer has continuously assisted Mongolia for 25+ years across Mongolia and internationally around the world via 1000s of initiatives. From early 1999/2000s, Mr. Fromer was DIRECTLY/PERSONALLY contracted by CHIEF OF PARTY Stephen D. Vance (respected colleague/early mentor) to work on the USAID Funded Initiatives (USAID-GOBI INITIATIVE TEAM ONE) that focused on the Gobi Desert's watersheds monitoring program (Geographic Information Systems) towards greater social economic development initiatives with Mongolia's nomadic populations. From 2000-2003, Mr. Fromer was officially invited to join the USAID Funded "The Competitiveness Initiative" (USAID-TCI TEAM ONE) by the CHIEF OF PARTY Ms. Michelle Morgan ("The BOSS!", just an incredible Leader); a first of its kind Development Initiative that successfully established Mongolia's International Social Economic Foundation via 100s of training/export marketing initiatives for the country's three main GDPs (meat, tourism and cashmere industries) to compete both responsibly and ethically throughout global markets that were historically closed to Mongolia; post Chingis Khan and the Soviet Union – these works were being carried out and implemented for the first time in Mongolia's history by hand-picked/selected Teams of the United States of America by 'the best global field experts'.
The USAID Funded Competitiveness Initiative's aim was to assist in advancement transitional countries like Mongolia and it's traditional GDPs (meat, tourism and cashmere – companies, associations and industries) into the Global Market via training workshops, product development/branding, international marketing, destination development, international exhibitions, business linkage development, etc. It was from these foundation-building works that Mongolia's struggling industries and their respective companies were strengthen via countless workshops, product development, international business linkage development, international marketing, and more; of which after the The Competitiveness Initiative (USAID-TCI Team One) implementation works – regardless of TCI Team Two and other nationwide matters – Mongolia's Social Economic Foundation is still strong today greatly owing to USAID-TCI Team One's Professionalism… testimony of USAID-TCI TEAM ONE's professional-excellence still exists today as Mr. Fromer (USAID-TCI Team One) has independently continued with USAID-TCI Team One's Mission for the past decades via GER to GER and other works across Mongolia and around the world. Professional Note: for over 25+ years now – before GER to GER, during and afterwards, Mr. Fromer has been continuously engaged in such rural-to-international works – of which Mr. Fromer has had the honor to be contracted, mentored and worked side-by-side with a long-list of the world's renown 'social economic development experts/field experts' for decades; Soros Foundation, Mongolian Association for Nature Conservation and Environment (Snow Leopard/Gobi Bear), USAID, World Bank, Swiss Agency for International Development and Cooperation, Rubin Art Museum, National Geographic Society, EMMY/DGA Awarded CBS's The Amazing Race, etc.
If you desire to learn more about Mr. Fromer and/or review many existing international publications about Mr. Fromer's works – you can easily access those documents online via www.GERtoGER.org, www.Zanjan-Fromer.com and www.LastLifeline.org websites.
"Zanjan Fromer's creativity ensures delivery of high quality, professional media work that stands out. Always willing to take on a new challenge, he thrives on problem solving and new approaches." Alan Saffery – USAID Mongolia – The Competitiveness Initiative; Competitiveness, Economic Development and Private Sector Development Consultant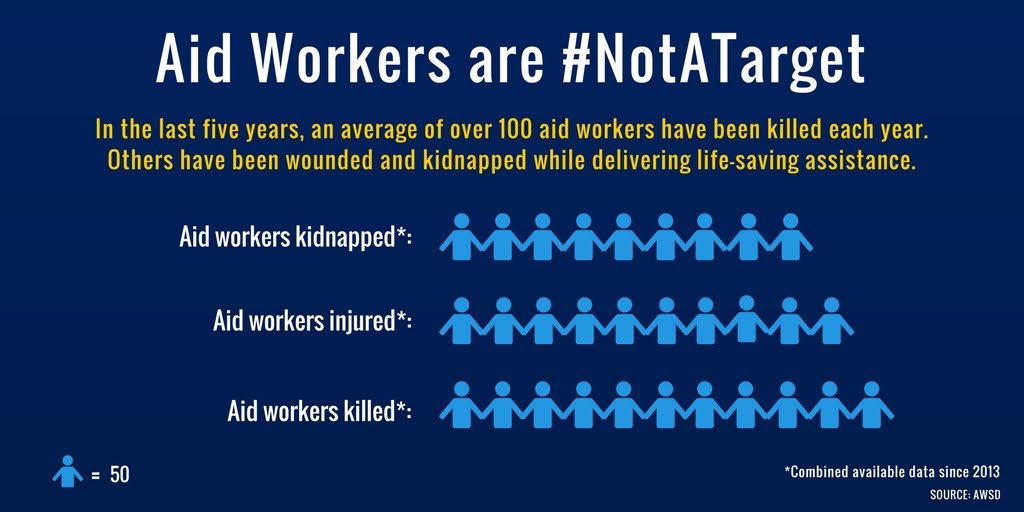 NEVER CONFUSE MY HUMBLE PATIENCE WITH WEAKNESS; UNKNOWN I AM

CLICK THE IMAGE BELOW TO VERIFY MY STATEMENT… IT ONLY TAKES A FEW SECONDS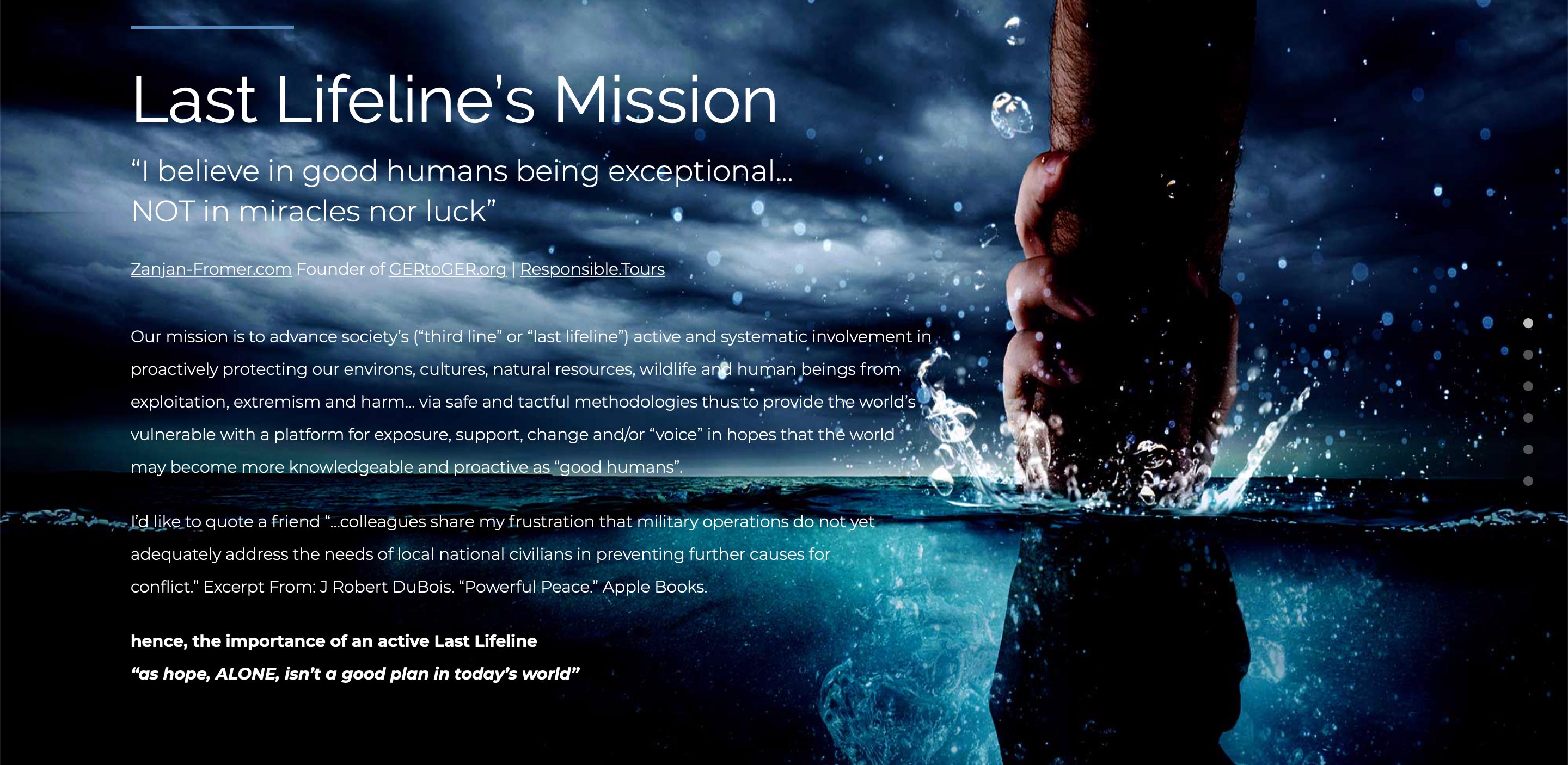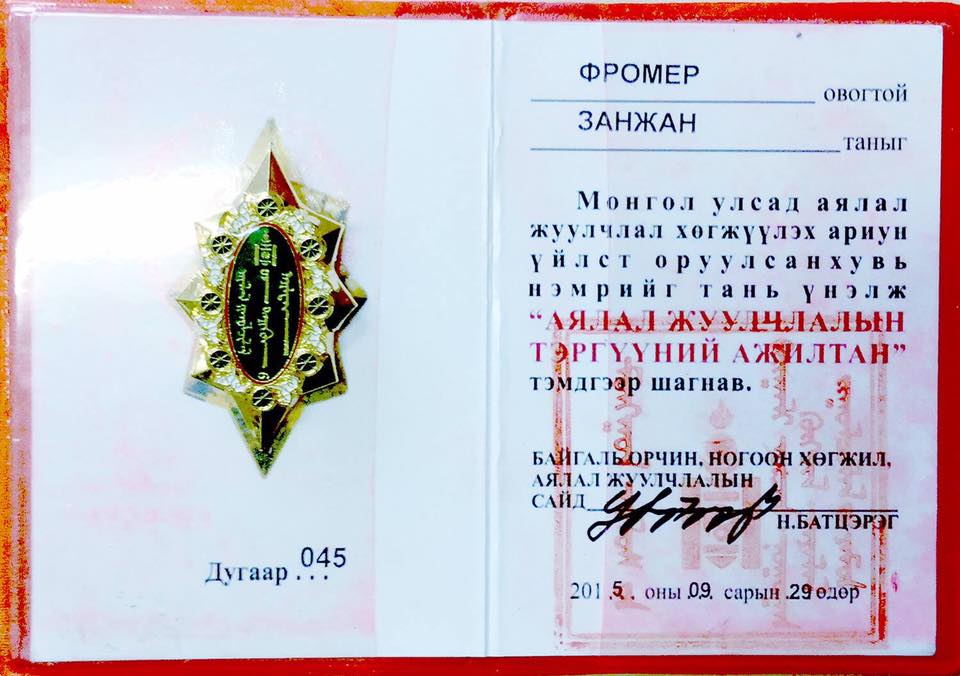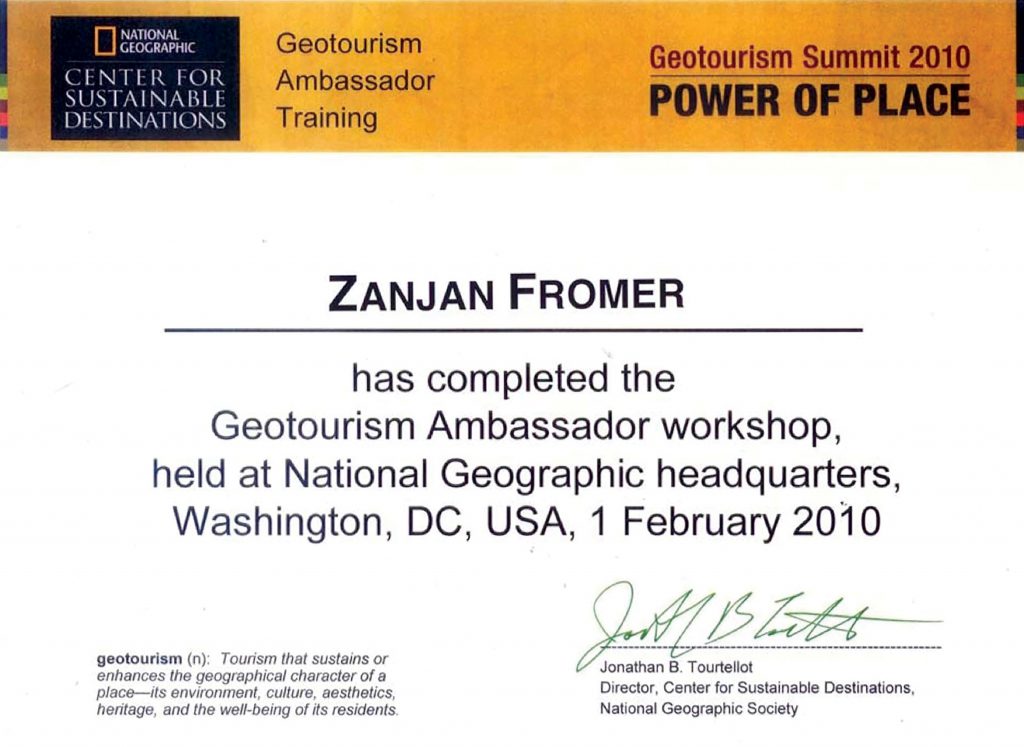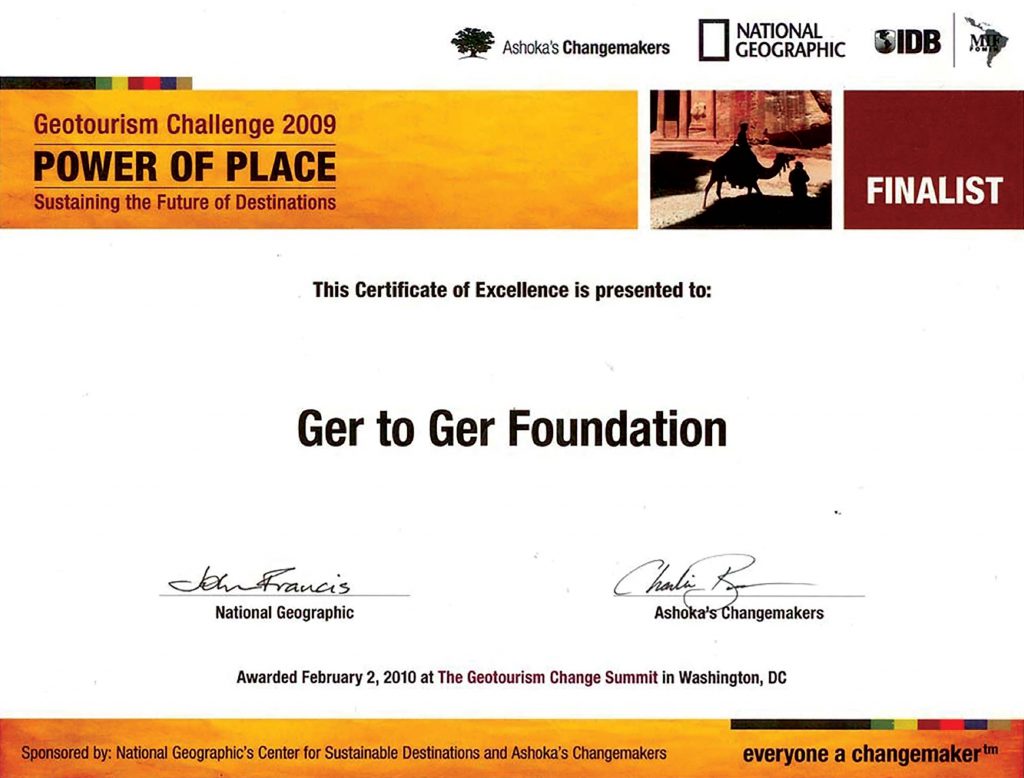 25+ YEARS OF OVERSEAS INITIATIVES
AWARDED THE MINISTRY'S MEDAL OF HONOR FOR LEADERSHIP as well as WASHINGTON D.C. CERTIFIED NATIONAL GEOGRAPHIC SOCIETY GEOTOURISM AMBASSADOR
Mr. Zanjan Fromer, Alaskan Native/Native American (not Iranian nor Muslim) from the famed Tlingit Tribe, is the ONLY INTERNATIONAL SPECIALIST who arrived in 1994 into Mongolia, and around the world, who studied at the National University of Mongolia (1995-97 received official certification in language, culture, history, etc., and again continued studies from 1997 till 2000 within the National University) and today has accumulated 25+ years of internationally recognized and honored social economic development initiatives (100s of projects across Mongolia's entire territory) to assist in Mongolia's social economic post-soviet transition and stabilization. Mr. Fromer isn't just another foreigner to the Mongols that is seen as a "taker", like so many other foreigners operating in Mongolia, but rather is respected and honored International Specialist (Mongolian Ministry's Medal of Honor) for his continuous contributions towards the advancement of Mongolia's social economic development; cashmere, meat, tourism, film and tv, etc., industries across Mongolia and abroad.
Mr. Fromer's  AWARD WINNING Travel Company has Nomadic Networks across Mongolia for Talent, Support, Management, and more! GER to GER operates nationally and has community assets across Mongolia; regional managers, local drivers, guides, nomadic gers, nomadic cooks and much more; GER to GER is your one-stop-shop for anything "field production/management" related 24/7, 365 days a year.
"THE FIXER / FILM PRODUCER / FILMMAKER"
INTERNATIONALLY TRUSTED REALITY SHOW FIXER

"THE BEST EPISODE YET!"
2019 THE AMAZING RACE AUSTRALIA – CHANNEL 10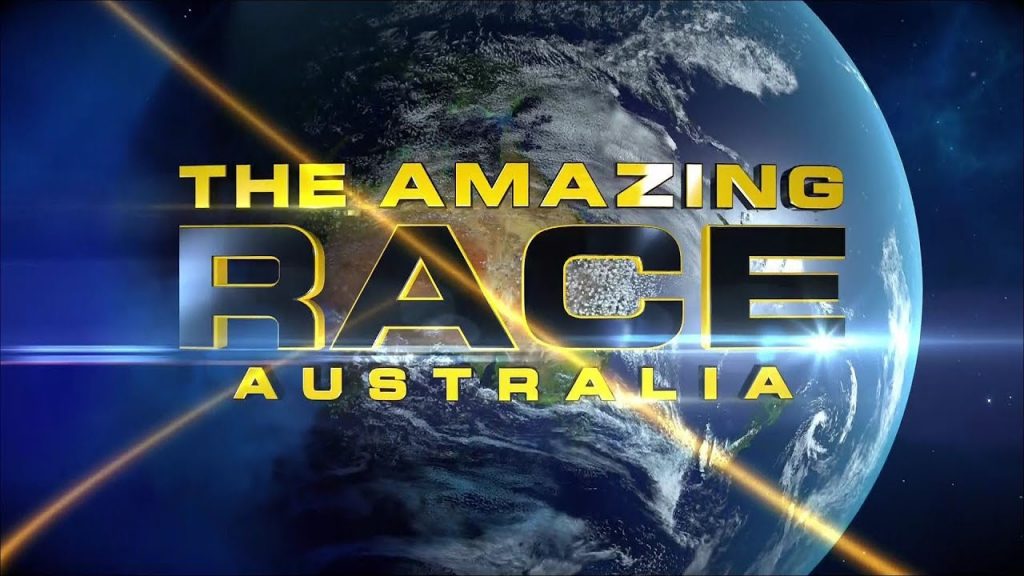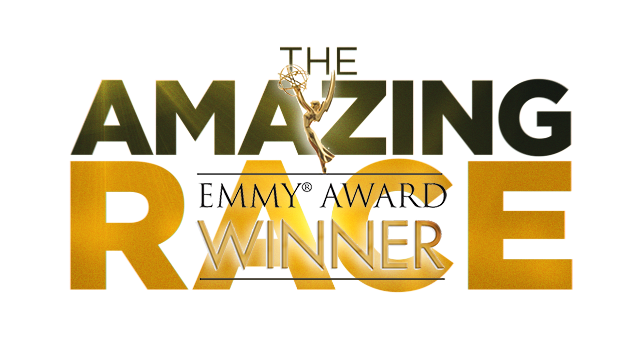 OFFICIAL FIXER, FACILITATOR, REPRESENTATIVE AND PRODUCTION MANAGEMENT OF BOTH USA AND AUSTRALIA AMAZING RACES (2006, 2019)
"Zanjan Fromer and his team provided top notch creative and logistic support for an episode of "The Amazing Race" for CBS. His creative problem solving and fast thinking helped us get through some very tough situations and in the end added one of the more memorable episodes to an Emmy and DGA award winning season." – Barry Hennessey (Senior Field Producer for The Amazing Race)
Mr. Fromer is the first Mongolia location fixer, Mongolia field producer, Production Manager in Mongolia directly associated with EMMY & DGA Awards WINS! – (Amazing Race Season 10 – Reality TV Show), Ministry Medal of Honor, Certified NATGEO Geotourism Ambassador, etc. "We all have managed the 'mechanics' of Reality TV Productions and Films – but what separates 'the exceptional specialists' from 'the ordinary fixers' is 100% clearly defined by the awards… As of today, I'm the FIRST SPECIALIST associated with both and EMMY and DGA Awards in Mongolia's history (The Amazing Race – Season 10)."
MR. ZANJAN FROMER'S
INTERNATIONAL SUCCESSES 
A PROVEN TRACK RECORD OF DISTINGUISHED INTERNATIONAL PARTNERSHIPS; Film, Reality TV Productions, Tourism and Development
Over 20 years of experience, skills and expertise associated with Mass Media, Filmmaking, Photography, Producing, Fixing, Scouting, Destination Development, Community Based Tourism Development, Expedition Leading, Expedition Driving, GIS Mapping, Supply Chain Analysis/Social Economic Development and Mapping, Product Developing, Global Marketing, Web Developing, Social Economic Development and more!
Extreme PRO Productions, Mass Media & Projects; when you definitively need 'that guy' with a long history of mad-skills on the team… -50 to +40 degrees, remote terrains (desert, mountain ranges) etc., hardship conditions – some of us thrive to succeed in adversity.
Mr. Fromer has over 15 years of successful due diligences, projects, audits & endorsements, international honors, recognitions, achievements and partnerships……
In the last 15 years alone, Mr. Fromer has launched numerous initiatives for for film and TV productions, digital media, marketing, tourism destination development, community based tourism, humanitarian works, social economic development initiatives and more. Mr. Fromer has successfully 1) passed all due diligences 2) managed all projects 3) passed all audits by some of the WORLD'S TOP organizations, agencies and firms i.e. World Bank, United States Agency for International Development (USAID), Mercy Corps International, USAID/J.E. Austin Assoc., USAID/CHF (Global Communities), Swiss Agency for Development and Cooperation (SDC), The Asian Foundation, CBS's The Amazing Race, Syfy's Destination Truth, National Geography Society, UNESCAP, even The Mongolian Government (First American ever to be awarded the country's second highest Medal of Honor – "The Ministerial Gold Star for Leadership" in recognition of two decades of humanitarian/social economic development works) and more. Mr. Fromer has a long-standing history of "ethics" and "getting the job done" when it comes to planning, implementing and managing (finances, grants, sponsorships, donations and more).
USA FEDERALLY REGISTERED NATIVE AMERICAN – ALASKAN TLINGIT
BIRTH NAME: SHAANSHOOK' ("THE FIRST ORIGIN")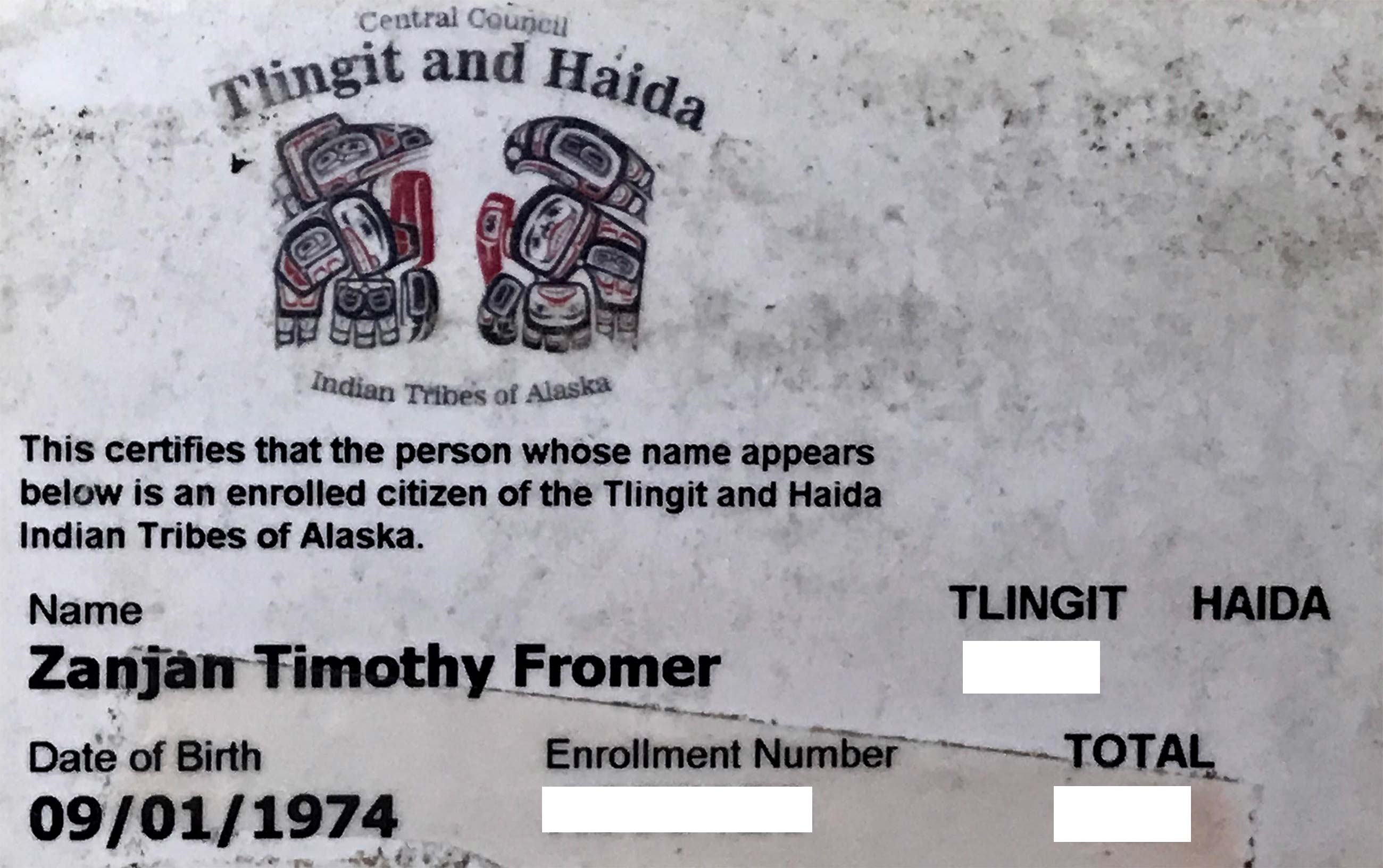 A "SHORT LIST" of Achievements, Honors and Recognitions (R.E.D. STYLE):
HISTORY – TESTED, TRIED, PROVEN – COMMITTED TO SUCCEEDING
Longest commitment: 26+ years invested into mongolia's social economic development
*2020 Los Angeles Travel and Adventure Show – Official Speaker (Zanjan Fromer) & Exhibitor (GERtoGER.org)
*2019 The Amazing Race Australia – Country Fixer, Facilitator and Contracted Race Representative
*2019 One of 200 Founding Members of Airbnb Adventures
2019 Petit Fute Guidebook and Online Marketing – GERtoGER.org (inside coverpage)
2019 Ministry approved Exhibitor (GERtoGER.org) – WTM London
2019 Ministry approved Exhibitor (GERtoGER.org) – Zurich, Switzerland's International Travel Fair (FESPO)
*2018/19 "Recommended Business" Trip Advisor – GERtoGER.org
2018 Ministry approved Exhibitor (GERtoGER.org) – Taipai, Taiwan's International Travel Market
2018 Ministry approved Exhibitor (GERtoGER.org) – Korean International Travel Fair (KOTFA)
*2018 Panelist Speaker at the USAID Funded LEAD SUMMIT (Leaders for Democracy)
2017 LEBEN Magazine – Featured Article (GERtoGER.org)
2017 WIENERIN REISE – Featured Article (GERtoGER.org)
2017 Ministry approved Exhibitor (GERtoGER.org) – World Travel Market London, UK
2017 Ministry approved Exhibitor (GERtoGER.org) – Seoul International Travel Mart Expo
2017 Exhibitor (GERtoGER.org) – COTTM, Beijing's International Travel Exhibition
2017 Ministry approved Exhibitor (GERtoGER.org) – ITB Berlin, Germany International Travel
2016/17 Mongolia Producer of "Dani's Way"; trilateral production between Beijing, USA and Mongolia – supported by Ministry of Foreign Affairs
2016 Ministry approved Exhibitor (GERtoGER.org) – World Travel Market (WTM) London, England
2016 Ministry approved Exhibitor (GERtoGER.org) – ITB Berlin, Germany International Travel Exhibition
*2015 THE MINISTERIAL GOLD STAR – MEDAL OF HONOR FOR LEADERSHIP with PASSPORT BOOK & SEAL
2015 Ministry approved Exhibitor (GERtoGER.org) – WTM London Travel International Travel Exhibition
2015 Ministry approved Exhibitor (GERtoGER.org) – ITB Berlin, Germany International Travel Exhibition
2006-Today Official Partner of Give2Asia (USA501c3)
2005-Today IMDb Profile and Some Client Listings; The Amazing Race, No Strangers, In the Footsteps of Genghis Khan, etc.
2014 Certified Member of the American Society of Travel Agents (ASTA)
*2008-2014 Lonely Planet "…most innovative tourism concept in Mongolia, …top of every traveller's wish list…" (GERtoGER.org)
2014 Ministry approved Exhibitor (GERtoGER.org) – ITB Berlin, Germany Travel Exhibition
2014 Adventure Travel Show London Exhibitor (GERtoGER.org)
2014 Exhibitor (GERtoGER.org) – Hong Kong Adventure International Travel Exhibition
2013 Ministry approved Exhibitor (GERtoGER.org) – WTM London Travel Exhibition
*2013 ROUGH GUIDES – Meet the Locals – "How to Immerse Yourself on Your Local Travels" (GERtoGER.org)
2012 Exhibitor (GERtoGER.org) – COTTM Beijing, China International Travel Exhibition
*2012 NATIONAL GEOGRAPHIC's "World's Best Travel Experiences" #8 – GERtoGER.org
*2010 NATIONAL GEOGRAPHIC's Geotourism Ambassadorship (GERtoGER.org)
*2010 NATIONAL GEOGRAPHIC's Global Finalist Certificate (GERtoGER.org)
*2010 Honored by National Geographic as one of World's Innovative Travel Entrepreneurs (GERtoGER.org)
*2010 The Travel World – Featured Article (GERtoGER.org)
2010 National Geographic Geotourism Guide – GERtoGER.org
*2009 Top Ten Global Finalist of National Geographic Society and Ashoka Changemakers "Power of Place" Geotourism Challenge
*2009 WHL Travel's Urban Adventures Award (GERtoGER.org)
*2009 Tour Dust's Scholarship Award (GERtoGER.org)

*2009 NATIONAL GEOGRAPHIC's Weekend Broadcast

(GERtoGER.org)
*2009 NATIONAL GEOGRAPHIC's Publication "Mongolei" by Carmen Rohrbach – Featured Article (GERtoGER.org)
*2007 United States Agency for International Development Grant Winner (GERtoGER.org Expansion Works)
*2006-07 Give2Asia.org – GER to GER Fund with the Assistance of Loreena McKennitt (internationally famed Singer) and The Asian Foundation

*2006 NATIONAL GEOGRAPHIC's Washington D.C. Museum

– filmed/produced Centerpiece Film for "Mongolia: Rebirth of Traditions"
*2006 CBS's The Amazing Race: Season 10 Episode 2 – Won both an Emmy and DGA – Country Fixer/Facilitator
*2005-Today FOUNDED GERtoGER.org – Swiss Agency for Development and Cooperation Grant Winner
*2005 World Bank Tender Winner – Cross-Industry Supply Chain and Competitiveness Study and Analysis
*2005 USAID/CHF's Ger Initiative (Global Communities) – Tender Winner – Contracted as Project Manager/Filmmaker of over 16 short films about CHF International's community initiatives across Mongolia
*2002 BIT Milan, Italy International Travel Exhibition – One of Two Official Mongolian Tourism Association/USAID Organizing Representatives (the other official representative was Michelle Morgan, C.O.P. of the USAID funded The Competitiveness Initiative) – 1st time in Mongolian History that "Mongolia" participated in an International Travel Exhibition post 1989; post-Soviet transitional works.
*2000-03 United States Agency for International Development (USAID) funded The Competitiveness Initiative – Honored by Mongolia's Tourism Association for Contributions made towards the Development of Mongolia's Tourism Industry.
1999 USA Embassy of Ulaanbaatar, Mongolia – Review the Mongolian Labor Law and Report

*LATE 1998-99 United States Agency for International Development (USAID) funded Gobi Initiative – Geographic Watershed Information Systems (GIS)

1998-99 SOROS Foundation Mongolia – Annual Report Team/Founded First Mongolian Terminology & Semantics Symposium
1996-97 Mongolian Association for Conservation of Nature and Environment; Snow Leopard and Gobi Bear Initiatives
1996-2000 First American to attended courses at the National University of Mongolia (as a Mongol) – Culture, Language, History, etc.
1995-96 UN Convention on The Rights of the Child – Mongolian Development Center
*1994 Arrived in Mongolia
1992-94 Alaskan Sightseeing and Cruise West
1992 "Close Up Foundation" Washington D.C. Selectee
WHAT'S HAPPENING IN MY WORLD