STRATEGIC COMPETITIVENESS

MULTI-SECTOR DEVELOPMENT
"Mr. Zanjan Fromer (USA) is National Geographic Society certified Geotourism Ambassador, a Ministry Awarded International Field Specialist, Country Support for Emmy/DGA Awarded The Amazing Race, and much more who has logged 200,000+ international development hours/recognized by UNESCAP, USAID, SDC, etc…" – ZOOM Info
For decades I have honed my skill sets/expertise to be 'Mixed & Used Creatively' for a variety of works in relation to film/ reality tv/ photography/ tourism & destination development/ outback navigation & expeditions/ data-collecting & GIS mapping/ SITREP security/ market intelligence & strategies/ traditional & digital marketing/ mass media/ digital media/ digital & print publications/ web development/ seo & sem analysis and strategies/ business development/ digital & traditional supply chain intelligence and mapping/ global trade shows/ social economic development/ fostering public-private sector partnerships, etc., with a very broad range of skill sets and much more… as 100% proven by my timeline of worldwide travels, rural/urban/international-level works,  global achievements and recognitions e.g. Governmental Ministry Medal of Honor with over a decade worth of internationally famed publications written about my works in addition to associated awards (EMMY/DGA/etc.).
I'M A "VALUE ADDED" ASSET TO ANY PROJECT AROUND THE WORLD
"The only source of knowledge is Experience" – Steve Jobs, Apple Inc.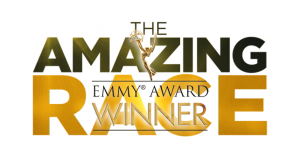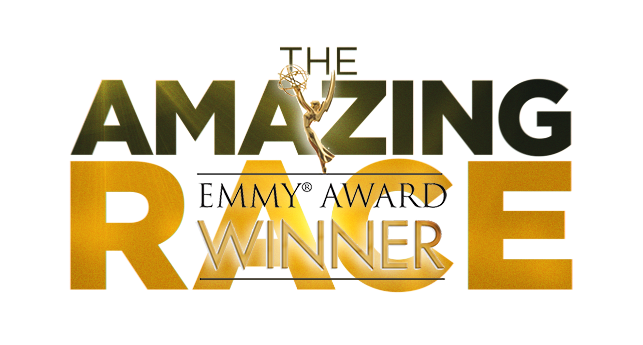 I am the OFFICIAL country fixer, facilitator, production management, with a dash of CREATIVE…. etc., for "THE AMAZING RACE" in Mongolia (USA 2006 & AUSTRALIA 2019: credit list link >  Zanjan Fromer)
SEASON 10 OF THE USA RACE (WITH MONGOLIA) 
WON BOTH EMMY AND DGA AWARDS!
"Zanjan Fromer and his team provided top notch creative and logistic support for an episode of "The Amazing Race" for CBS. His creative problem solving and fast thinking helped us get through some very tough situations and in the end added one of the more memorable episodes to an Emmy and DGA award winning season."
Barry Hennessey (Senior Field Producer for The Amazing Race USA)
STRATEGIC INITIATIVES
200,000+ INTERNATIONAL DEVELOPMENT HOURS LOGGED
(rural/urban-to-international as well as international-to-urban/rural; working, traveling, living, etc.)
I AM A FIELD SPECIALIST IN "ADAPTING" 
THE CONVENTIONAL ('WHAT THEY WANT') with 
THE UNCONVENTIONAL ('THE REAL WORLD')

For 26+ years I have lived & worked internationally (around the world: Asia, NE/Central Asia, Europe, USA, etc.), gaining firsthand knowledge of the world, as an ALASKAN (USA) FIELD SPECIALIST; that includes but not limited to the following: designing, implementing, leading and/or managing COUNTLESS (literally 100s/if not 1000s) overseas multi-sector/multi-industry social economic transitional development deliverables via initiatives for USAID funded initiatives, World Bank (Tourism R&A), Swiss Agency for International Development, etc., and/or via Rapid Expeditionary Development for GER to GER. I am the Founder of a community based ECOtourism Initiative known as "GER to GER" across Mongolia www.GERtoGER.org which is internationally published numerous times over the past decade, awarded (Certificate of Excellence signed by the vice president of National Geographic Society) as well as the first National Geographic Society D.C. certified [GEOtourism Ambassador] to Mongolia and much more…
As well as being a…
Fixer/Production Manager for famed Reality TV Productions e.g.

The Amazing Race USA (associated with EMMY/DGA Wins)

as well as

The Amazing Race Australia 2019 (our Episode quoted as "The Best Episode Yet!")

, etc.,

Strategic producer and filmmaker for National Geographic & Rubin Art Museums' Centerpiece Films; etc.,

Internationally published

organization for 15+ years in numerous online/offline famed

National Geographic publications

,

Listed organization in many famed guidebooks

(

Lonely Planet, Rough Guides, Petit Fute

, etc.)

,

Featured organization in numerous international news articles

(

USA TODAY, New York Magazine – The Cut

, etc.),

Listed organization in Ministry Approved

international trade fairs (ITB, WTM, etc.)

, etc., for almost a decade,

Case Study within United Nation's ESCAP Report (page 14) that world governments could consider,

Recipient of an official

Mongolian Governmental Ministry Medal of Honor

,

AND so much more.
Fixer, Strategic Producer /Filmmaker
for Famed Reality TV Shows & More! (I'm also a videographer and photographer myself)
Strategic Multi-Sector Mass Media Marketing/ Competitiveness Development
Communications & Mass Media Marketing Specialist for USAID's The Competitiveness Initiative (Mongolia), etc.
Strategic Multi-Sector Development/Field Specialist (Rural-to-International Development; Vice Versa)
Literally 1000s of multi-sector outcomes and deliverables
Rural-to-International Tourism & Destination Development 
Communications & Mass Media Marketing Specialist for USAID's The Competitiveness Initiative (Mongolia), etc.
Founder, Field Specialist, Chief Marketing Officer and National Geographic Society's GEOtourism Ambassador for GER to GER Mongolia
Designed, Managed and/or led 100s of Rural, Regional, National, Cross-Border and International Initiatives
SEE: DEVELOPMENT: RURAL-TO-INTERNATIONAL 
SEE: INTERNATIONAL PUBLICATIONS & HONORS