STRATEGIC COMPETITIVENESS
THE "SUMMARIZED" LIST of HIGHLIGHTS
a history backed by skill sets, firsthand experiences and accomplishments
"Mr. Zanjan Fromer (USA) is National Geographic Society certified Geotourism Ambassador, a Ministry Awarded International Field Specialist, Country Support for Emmy/DGA Awarded The Amazing Race, and much more who has logged 200,000+ international development hours/recognized by UNESCAP, USAID, SDC, etc…" – ZOOM Info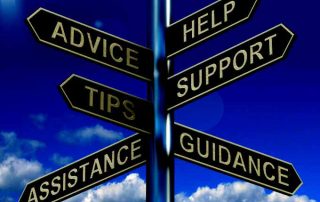 ANALYSIS;
market intelligence; competitors, business, products, services, supply chains, SEO/SEM, SWOT SITREP, etc.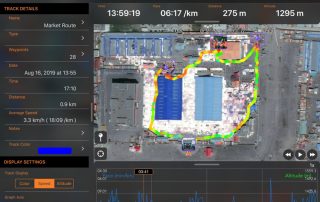 MAPPING;
social demographics, networks, linkages, geographic assets, market flows, supply chains, databases, etc.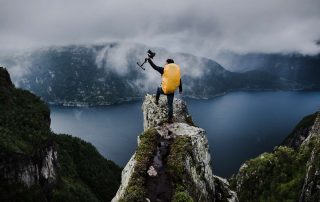 CONTENT;
video, photography, drone, b-roll, photo-art, graphic designing, soundtrack mixing, text, etc.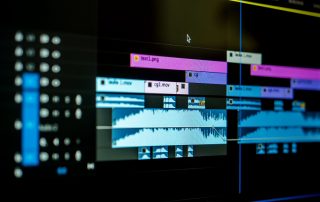 DEVELOPMENT;
show fixer, producer, marketing videos, websites, brochures, podcasts, campaigns, tourism development, etc.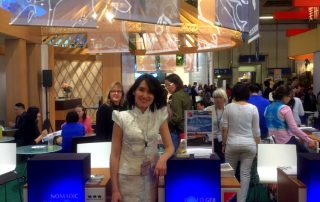 MARKETING;
internet, social media, email marketing, international fairs/expos, associations, etc.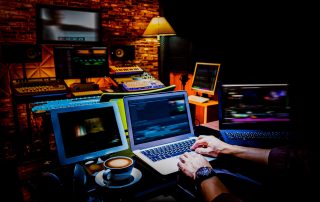 ROI/KPI TRACKING;
monitor, track and measure KPIs (organic growth of Ranking Visibility Strength vs. PPC)
STRATEGIC COMPETITIVENESS
THE "SUMMARIZED" LIST of HIGHLIGHTS
a history backed by skill sets, firsthand experiences and accomplishments
"Mr. Zanjan Fromer (USA) is National Geographic Society certified Geotourism Ambassador, a Ministry Awarded International Field Specialist, Country Support for Emmy/DGA Awarded The Amazing Race, and much more who has logged 200,000+ international development hours/recognized by UNESCAP, USAID, SDC, etc…" – ZOOM Info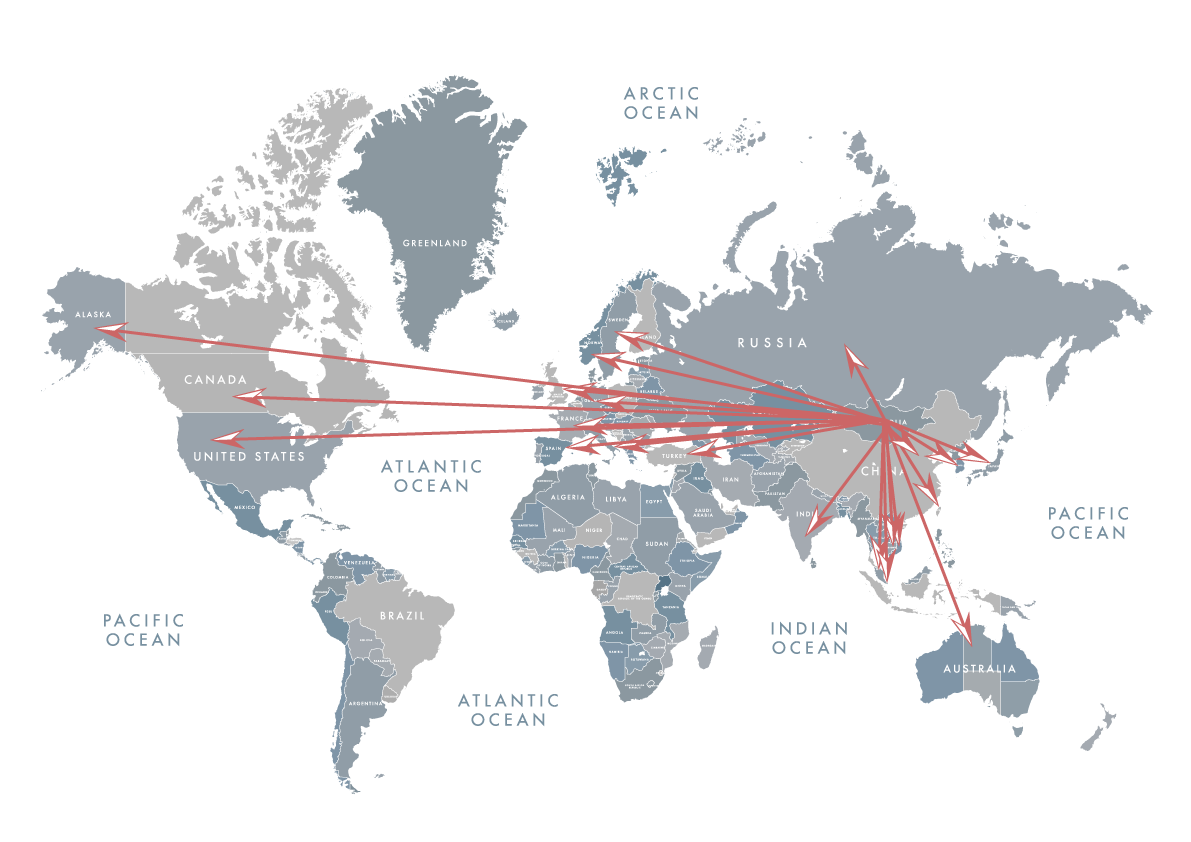 "ONE OUNCE OF PREVENTION IS MORE THAN A POUND OF CURE" BENJAMIN FRANKLIN
"Excellence is a Habit"
FOR DECADES, MY TEAMS & I HAVE
STREAMLINED PROJECTs 100s/1000s of TIMES
for internationally famed and awarded reality shows, social economic development initiatives, businesses, rural nomadic communities,
and so much more… In this area of my website – I've provided a "window" to explore my long history with Strategic Competitiveness.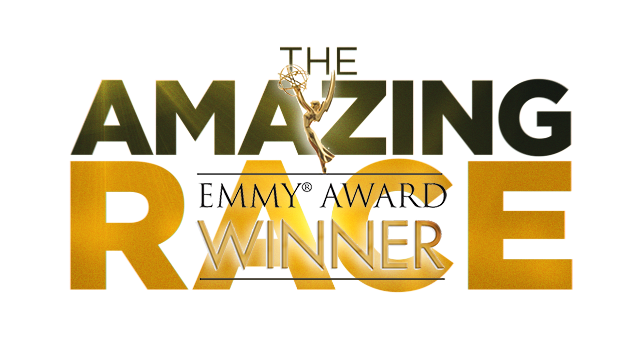 2019 Highlight – Fall/Winter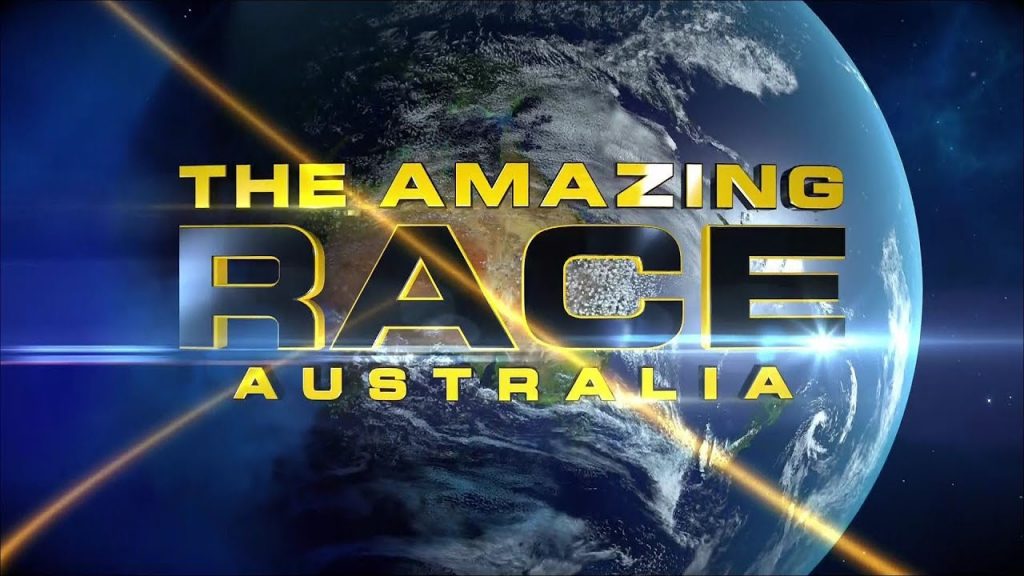 HISTORY OF STRATEGIC COMPETITIVENESS

FIRST USAID TEAMS (TIER ONE) to MONGOLIA

FULFILLING THE UNITED NATIONS SDGs (CSR)

SUPPORTIVE DOCUMENTATION LINKS

STRATEGIC COMPETITIVENESS

PROFESSIONALISM

MARKETING

PRINT DEVELOPMENT

DIGITAL MARKETING

SEO ANALYTICS

WEB DEVELOPMENT

VIDEOGRAPHY & PHOTOGRAPHY

FILM & TV PRODUCTIONS

TOURISM

INTERNATIONAL BUSINESS

SOCIAL ECONOMIC DEVELOPMENT

INTERNATIONAL RESEARCH & DEVELOPMENT

PROJECT DEVELOPMENT

SOFTWARES

FIELD EDUCATION/DEV STRATEGIES
HIGHLIGHTS OF INTERNATIONAL MARKET COMPETITIVENESS
26+ Years of Advancing International Public-Private Sector Social Economic Development Initiatives
Early 2021 I produced 60 "hearts/minds" marketing videos/strategy (PROPETERRA.COM)
2020 December - I produced 3 scripted marketing videos as well as 30 classic marketing videos (PROPETERRA.COM)
2020 Los Angeles Travel And Adventure Show - official speaker & exhibitor (GERTOGER.ORG)
2019 The Amazing Race Australia (Country Fixer, Facilitator, Production Management, etc.)
2019 One Of 200 Founding Members Of Airbnb Adventures
2019 Photographers Without Borders - featured article (GERTOGER.ORG)
2019 Petit Fute guidebook and online marketing - GERTOGER.ORG (inside cover-page)
2019 Mongolian Ministry approved exhibitor (GERTOGER.ORG) - WTM London
2019 Mongolian Ministry approved exhibitor (GERTOGER.ORG) - Swiss's Travel Expo (FESPO)
2018/19 "Recommended Business" Trip Advisor (GERTOGER.ORG)
2018 New York & The Cut Magazines - featured in (GERTOGER.ORG)
2018 USA Today - Gobi Desert & GER to GER
2018 Mongolian Ministry approved exhibitor (GERTOGER.ORG) - Taipei's Travel Expo
2018 Mongolian Ministry approved exhibitor (GERTOGER.ORG) - Korea's Travel Expo (KOTFA)
2018 Panelist speaker at the USAID funded Lead Summit (Leaders for Democracy)
2017 Leben Magazine - featured article (GERTOGER.ORG)
2017 Wienerin Reise - featured article (GERTOGER.ORG)
2017 Mongolian Ministry approved exhibitor (GERTOGER.ORG) - World Travel Market London
2017 Mongolian Ministry approved exhibitor (GERTOGER.ORG) - Seoul Travel Mart Expo
2017 Exhibitor (GERTOGER.ORG) - COTTM, Beijing's International Travel Exhibition
2017 Mongolian Ministry approved exhibitor (GERTOGER.ORG) - ITB Berlin, Germany Travel Expo
2016/17 Mongolia Producer of "Dani's Way"; Beijing, USA, Mongolia (Mongolian Ministry supported)
2016 Welt-sichten - featured in article (GERTOGER.ORG)
2016 Mongolian Ministry approved exhibitor (GERTOGER.ORG) - World Travel Market London
2016 Mongolian Ministry approved exhibitor (GERTOGER.ORG) - ITB Berlin Travel Expo
2015 Mongolian Ministry Medal Of Honor For Leadership
2015 Mongolian Ministry approved exhibitor (GERTOGER.ORG) - World Travel Market London
2015 Mongolian Ministry approved exhibitor (GERTOGER.ORG) - ITB Berlin Travel Expo
2005-Today IMDb profile; The Amazing Race, No Strangers, In The Footsteps Of Genghis Khan, etc.
2014 Certified member of the American Society Of Travel Agents (ASTA)
2008-14 Lonely Planet "most innovative tourism concept in Mongolia…" (GERTOGER.ORG)
2014 Mongolian Ministry approved exhibitor (GERTOGER.ORG) - ITB Berlin Travel Expo
2014 Adventure Travel Show London exhibitor (GERTOGER.ORG)
2014 Exhibitor (GERTOGER.ORG) - Hong Kong Adventure International Travel Exhibition
2013 Zeit Online - featured article (GERTOGER.ORG)
2013 Mongolian Ministry approved exhibitor (GERTOGER.ORG) - World Travel Market London
2013 Rough Guides – "how to immerse yourself on your local travels" (GERTOGER.ORG)
2012 Exhibitor (GERTOGER.ORG) - COTTM Beijing, China International Travel Exhibition
2012 National Geographic's "World's Best Travel Experiences" #8 – GERTOGER.ORG
2010 National Geographic's Geotourism Ambassadorship (GERTOGER.ORG)
2010 National Geographic's Global Finalist's Certificate of Excellence (GERTOGER.ORG)
2010 National Geographic One Of World's Innovative Travel Entrepreneurs (GERTOGER.ORG)
2010 The Travel World - featured article (GERTOGER.ORG)
2010 National Geographic Geotourism Guide - GERTOGER.ORG
2009 Top 10 Global Finalist, National Geographic/Ashoka's "Power Of Place" Geotourism Challenge
2009 WHL Travel's Urban Adventures Award (GERTOGER.ORG)
2009 Tour Dust's Scholarship Award (GERTOGER.ORG)
2009 National Geographic's Weekend Broadcast (GERTOGER.ORG)
2009 National Geographic's Publication "Mongolei" by Carmen Rohrbach - (GERTOGER.ORG)
2007 NBC Universal Studio's Syfy Channel – Josh Gates' "Destination Truth" (Fixer/Production Management)
2007 USAID Grant Winner (GERTOGER.ORG expansion)
2007 Officially recommended case study during UNESCAP's 63rd session & report – page 14
2006-07 Give2Asia.org – GER TO GER Fund with the assistance of Loreena Mckennitt (Famed Singer)
2006 National Geographic's D.C. Museum Centerpiece "Mongolia: Rebirth Of Traditions" (Filmmaker)
2006 CBS's The Amazing Race S10 E.2 - EMMY/DGA Awarded (Country Fixer/Production Management)
2005-Today founded GERTOGER.ORG via a Swiss Agency For Development And Cooperation grant
2005 Won the World Bank Tender – Cross-Industry Supply Chain And Competitiveness Study And Analysis
2005 USAID/CHF's Ger Initiative (Global Communities) – 16 short SME infomercial films
2002 BIT Milan, Italy International Travel Expo – Mongolian Tourism Association/USAID Representatives
2000-03 USAID funded The Competitiveness Initiative – honored by Mongolia's Tourism Association for contributions made towards the development of Mongolia's tourism industry.
POST-SOVIET

STABILIZING,

REBUILDING, STRENGTHENING, ADVANCING... via Rapid Expeditionary Development (R.E.D.)
(MONGOLIA'S INDEPENDENCE LATE 1989 -  I ARRIVED TO MONGOLIA MID 1994)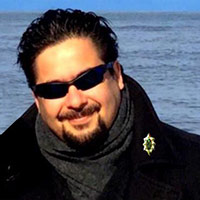 From 1999, I (Alaskan Native Half-Breed; DNA: Alaskan Tlingit, Hawaiian, European and Asian) was contracted part of THE FIRST TIER USAID CONTRACTOR TEAMS (First major USAID Contractor Initiatives to Mongolia) who were responsible/contracted to establish Mongolia's new foundation to advance its social economic development and conservation aspirations post 1989 transition into an Open Market Economy & Democracy. Historically, this is the first time in human history for Mongolia where USA Teams have every been politically allowed to assist with the entire country's "Transitional Development/Stabilization of Mongolia's Advancement" via strengthening its cross/multi-industry social economic supply chains (rural, regional, national and international - it's their national security matter and my job is to contribute towards its stabilization, development and advancement); since Mr. Fromer's arrival to Mongolia in 1994 till present day - I have continuously assisted Mongolia for 26+ years across Mongolia and internationally around the world via 1000s of initiatives. From early 1999/2000s, I was DIRECTLY/PERSONALLY contracted by CHIEF OF PARTY Stephen D. Vance (respected colleague/early mentor) to work on the USAID Funded Initiatives (USAID-GOBI INITIATIVE TEAM ONE) that focused on the Gobi Desert's watersheds monitoring program (Geographic Information Systems) towards greater social economic development initiatives with Mongolia's nomadic populations. From 2000-2003, I was officially invited to join the USAID Funded "The Competitiveness Initiative" (USAID-TCI TEAM ONE) by the CHIEF OF PARTY Ms. Michelle Morgan ("The BOSS!", just an incredible Leader); a first of its kind Development Initiative that successfully established Mongolia's International Social Economic Foundation via 100s of training/export marketing initiatives for the country's three main GDPs (meat, tourism and cashmere industries) to compete both responsibly and ethically throughout global markets that were historically closed to Mongolia; post Chingis Khan and the Soviet Union - these works were being carried out and implemented for the first time in Mongolia's history by hand-picked/selected Teams of the United States of America by 'the best global field experts'.
The USAID Funded Competitiveness Initiative's aim was to assist in advancement transitional countries like Mongolia and it's traditional GDPs (meat, tourism and cashmere – companies, associations and industries) into the Global Market via training workshops, product development/branding, international marketing, destination development, international exhibitions, business linkage development, etc. It was from these foundation-building works that Mongolia's struggling industries and their respective companies were strengthen via countless workshops, product development, international business linkage development, international marketing, and more; of which after the The Competitiveness Initiative (USAID-TCI Team One) implementation works - regardless of TCI Team Two and other nationwide matters - Mongolia's Social Economic Foundation is still strong today greatly owing to USAID-TCI Team One's Professionalism… testimony of USAID-TCI TEAM ONE's professional-excellence still exists today as I (USAID-TCI Team One) have independently continued with USAID-TCI Team One's Mission for the past decades via GER to GER and other works across Mongolia and around the world. Professional Note: for over 26+ years now – before GER to GER, during and afterwards, I have been continuously engaged in such rural-to-international works - of which I have had the honor to be contracted, mentored and worked side-by-side with a long-list of the world's renown 'social economic development experts/field experts' for decades; Soros Foundation, Mongolian Association for Nature Conservation and Environment (Snow Leopard/Gobi Bear), USAID, World Bank, Swiss Agency for International Development and Cooperation, Rubin Art Museum, National Geographic Society, EMMY/DGA Awarded CBS's The Amazing Race, etc.
"Zanjan Fromer's creativity ensures delivery of high quality, professional media work that stands out. Always willing to take on a new challenge, he thrives on problem solving and new approaches." 
Alan Saffery – USAID Mongolia – The Competitiveness Initiative; Competitiveness, Economic Development and Private Sector Development Consultant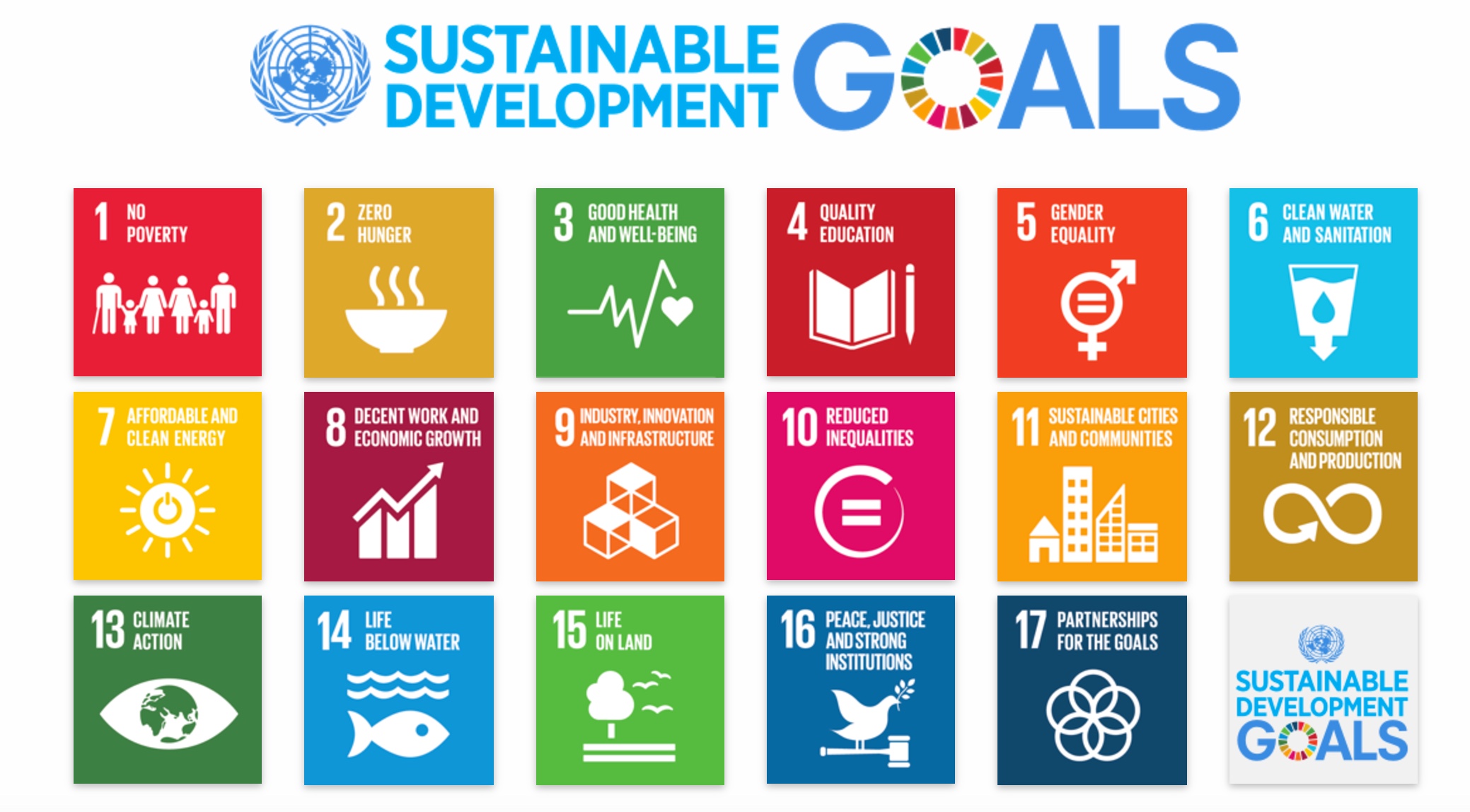 DEVELOPMENT OPS
Definitive LIST of how GER to GER ACTIVELY FULFILLS the United Nations Sustainable Development Goals (SDGs) WHILE actively adhering/advocating the the UN's UDHR.
Today's major issue in Mongolia are irresponsible tour operators/competitors unethically profiteering/gaining from the 'responsible tourism' brand by sabotaging Responsible Tour Operators' markets via disruptors, trolls, scammers, etc., that use Trip Advisor to damage the alternative incomes of nomadic families via factless statements of concern that the tourism industry "damages" nomads. What truly damages nomadic families are unethical individuals/scams/dishonest reviews and lack of market distinction now between responsible and irresponsible as everyone claims to be 'responsible'. Hence, GERtoGER is using SDGs to highlight our 'Responsible Tourism' methodology:
SDG 1 - NO POVERTY:  80% of Humanitarian Trips' finances are returned to rural nomads, drivers, etc.; 20% towards rural communities' marketing and workshops.

SDG 2 - ZERO HUNGER: We have/continue to employ nomadic families who are the poorest of the poor.

SDG 3 - GOOD HEALTH AND WELL-BEING: trainings on health/safety/reduce sanitation illnesses (Hepatitis, etc.); incomes for medical insurance, visits, medication, surgeries, etc.

SDG 4 - QUALITY EDUCATION: Via workshops/incomes nomadic adults/children are receiving education via workshops (locals/internationals), schools, high schools and universities. 

SDG 5 - GENDER EQUALITY: Over 70% of our national managers are women; rurally, women care for travelers' family experience (food, drink, etc.) while men generally guide (though some women guide). 

SDG 6 - CLEAN WATER AND SANITATION: (TRAINING/OPERATIONS) 1) nomads/travelers – "Leave No Trace" 2) waste management to mitigate watershed damages along routes, etc.

SDG 7 - AFFORDABLE AND CLEAN ENERGY: assisted all nomadic families to obtain savings accounts across Mongolia - credit histories used for financial services/small-loans to procure solar/wind powered units. 

SDG 8 - DECENT WORK AND ECONOMIC GROWTH:  Social economic development via tourism while combatting negative aspects of open market growth.  Over 90% of HR are rural; via "Geotourism" we strengthen rural supply chains. 

SDG 9 - INDUSTRY, INNOVATION AND INFRASTRUCTURE:  "GER to GER" is the Mongol Empire's ancient "kinetic supply chain" – today this ancient supply chain advances Mongolia's social economic aspirations. 

SDG 10 - REDUCE INEQUALITIES: In addition to financial equality, SDG initiatives in Mongolia and abroad - for the last 6+ years we've been tracking, mapping, countering, etc., a variety of "inequalities" from Asia to EU to mitigate home-grown issues across multiple countries/internet-platforms.

SDG 11 - SUSTAINABLE CITIES AND COMMUNITIES:  GERtoGER meshes "kinetic" and "static" supply chains into itineraries, products, etc., towards advancing social economic development. GERtoGER's founder has spent 23+ years assisting Mongolia through its post-Soviet transitional development (tourism, meat, cashmere) – first USAID funded "The Competitiveness Initiative". 

SDG 12 - RESPONSIBLE CONSUMPTION AND PRODUCTION: 1) travelers are trained on "subsistence nomadic lifestyles, traditions, history, etc." 2) nomadic tribes are provided with cashmere-alternatives owing to overgrazing issues (sharp increase in goat numbers); sustainable eco-incomes vs. land degradation incomes that impacts nomadism, livestock, GDPs, nature/environment.

SDG 13 - CLIMATE ACTION: We have conducted Nomad Relief Efforts during climatic disasters; films, media pieces, awareness campaigns, etc. 2) We established networks 'that can' monitor trends (goats, desertification, watershed situations, weather impacts on land degradation, etc.)

SDG 14 - LIFE BELOW WATER: Via workshops all herder/travelers are trained about the importance of water resources in relation to mitigating waste related issues, etc. Though Mongolia may not have oceans – the quality of Mongolia's watersheds are vital to nomadic populations throughout the country. Mr. Fromer assisted USAID Gobi Initiative's "Watershed Monitoring" program works as the quality of the watersheds directly impacts Mongolia's GDPs (cashmere, meat, tourism) as nomadic families are the core "node" of all three industries.

SDG 15 - LIFE ON LAND: Via workshops herders/travelers are trained about the importance of land resources in relation to mitigating waste related issues, watershed impacts on land quality, weather/climatic degradation of land, etc., in addition to serious issues pertaining to overgrazing, etc., GER to GER has established nomadic networks 'that can' monitor such remote concerns (GDP concerns).

SDG 16 - PEACE, JUSTICE, AND STRONG INSTITUTIONS: We promote the UN's UDHRs within Mongolia, social media, etc. Mr. Fromer encourages all countries to "maintain the peace" via making the general public aware of social-issues (extremists, oppression OPS, racial hate CRIMES, etc.) that may indeed hinder social economic development. 

SDG 17 - PARTNERSHIP FOR THE GOALS: 

Via social media networks (Facebooking, Twitter, etc.), partners, donors, etc., we proactively expand our initiatives

.

"Responsible-Tours.org" established by GER to GER and the Founder, this new Initiative is being launched by "The Global Practitioners" to assist International CBTs, CSR Initiatives, alternative community travel networks and Geotourism Initiatives
"LastLifeLine.org" under the GERtoGER Foundation this new Initiative aims to match Global Issues of the aforementioned "MDGs/SDGs" that require exposure to better link with like-minded organizations.
Responsible Travel Notes: 
* All Humanitarian Trips and Homestays are 100% "Reality Trips" that are managed and operated by locals and nomadic families; GER to GER Office operates ONLY AS A Humanitarian "Travel Agent" for communities (non-tour operator).
* GER to GER humanitarian trips is about "Reality" - real families, real lifestyles, real situation, etc. (who are the Mongols? And not about our expectations).
* GER to GER humanitarian trips are not an amusement park experience - it's about awareness/respecting nomadic lifestyle and learning "their ways" (not ours), etc.
* GER to GER is an opportunity for people to learn how to integrate within other cultures vs. other cultures catering to our international norms and standards that we have become overly accustomed too and demand others to adhere too (like paid entertainment slaves).
* GER to GER has generated over a Million USD towards Mongolia's social economic development via supply-chain synergies and provides over 80% of its revenues toward rural nomadic families that greatly need this alternative income source.
Shortlist of Initiatives - Online Links to Supportive Documentations of me and my established organization (GER to GER):
STRATEGIC COMPETITIVENESS
Competitiveness Analysis
Competitive Intelligence
Marketing Strategy
Market Intelligence
Business Analysis
Business Intelligence
Business Development
Competitiveness Development
Communications Strategies
Mass Media
Digital Media Marketing
Print Media Marketing
Tourism/Market Supply Chains
Tourism/Market Value Chains
Corporate Social Responsibility
PROFESSIONALISM AND ASSOCIATED TANGIBLES
The following skill-sets have been developed and honed throughout countless projects (film/tv, social economic development, business, etc.) for a vast variety of businesses, development agencies, famed film/TV shows, and more as clearly highlighted by aforementioned 'Career Accomplishments Timeline'.
Leadership skills: field specialist, founder, project manager, production facilitator/manager/producer/fixer/etc., social entrepreneur/field specialist (GER to GER Geotourism, World Bank, SDC, USAID, Ministry Medal of Honor for Leadership, National Geographic Society Certificate of Excellence as well as Geotourism Ambassadorship, etc.)
Interpersonal skills: over a decade of international experiences ranging from recognitions in famed publications, honors and awards by top tier international agencies, organizations, Ministries, etc., that cover a geographic territory spanning around the world ranging from participatory trainings with nomadic tribes across Mongolia to being Ministry approved Country Level Exhibitor and guest speaker at famed international travel shows (LA TRAVEL & ADVENTURE SHOW, ITB BERLIN, WTM LONDON, HONG KONG, COTTM CHINA, TAIWAN, etc.)
Communication skills: Global Marketing Communications & Mass Media Specialist, branding, export marketing, etc., for multi-industry development of rural to international supply chains (USAID The Competitiveness Initiative and many other domestic/international public-private sector initiatives).
Management skills: project manager (World Bank, USAID, SDC, etc.); facilitator/fixer (The Amazing Race, etc., TV Shows); founder, field specialist, developer, global marketing/business linkage development, project management, etc. (GER to GER GEOtourism); etc.
Intellectual skills: I have dedicated decades towards enriching my multi-sector/multi-industry capacities for a variety of purposes. My skills range from professional research/analytical works such as the 'Cross-Industry Tourism Competitiveness Survey, Mapping and Supply Chain Analysis' for World Bank that focused on surveying/mapping accommodations, food & drink, fuel & oil, operators, transportation sector (ground/air) etc., to obtaining a vast variety of skill-sets (filmmaking/editing, audio mixing/editing, photography, digital media, graphic designing, web development, print publications, GIS/mapping, etc.) as briefly covered via my graphic resume; virtually an all-in-one/in-house multi-purpose field/production unit. It's my broad variety of skill-sets that famed Reality Shows like CBS's The Amazing Race (EMMY/DGA Awarded Season) and others rely on - from location scouting to production facilitation/management to wrap up they all know that they can count on me to get the job done and make unforgettable TV Episodes.
NOTE: for semi-detailed list of PUBLICATIONS/RECOGNITIONS please kindly refer to "
MARKETING
Content Analysis
Content Strategy
Content Creation
Copywriting
Content Development
Print Marketing Development
Digital Marketing Development
Content Management
Content Marketing
Distribution
Branding
Brand Management
Brand Security
PRINT DEVELOPMENT
Graphic Design
Brochure Designing
Leaflet Designing
Billboard Designing
Gifts: pens, bags, etc.
DIGITAL MARKETING
Online Strategy Analysis
Strategy Development
SEO Strategies
SEM Strategies
Strategy Implementation
Web Development
eBrochures
Email Marketing
Social Media Management
Social Media Marketing
Blogging
SEO ANALYTICS
Google Analytics
SEO Tools
SEO Analysis
SEM Analysis
Website Analysis
Content/TAG Analysis
Code Analysis
WEB DEVELOPMENT
Website Analysis
Development
Content Management Systems (CMS)
WordPress
Web Development
Web Design
Website Maintenance
Organic SEO Strategies
Content Strategies
SEO
SEM
Graphic Design
User Interface (UI)
VIDEOGRAPHY & PHOTOGRAPHY
Videographer
Photographer
Audio
Video Editing
Photo Editing
Audio Editing
Photo Editing
Photo Manipulation
Photo Retouching
Audio Editing
Soundtrack Mixing
FILM & TV PRODUCTIONS
Scout Planning
Scout Budgeting
Scout
Creative Development
Production Planning
Production Calendar
Production Budget
Production Document
Shoot Calendar
Production Fixer
Mongolia Fixer
Zone Management
Location Management
Event Management
Production Management
Video Production
Producer
Infomercials
Documentaries
Reality Shows
TOURISM
Industry Analysis
Geographical Analysis
Strategic Development
Community Based Tourism
Supply Chain Analysis & Initiatives
Cultural Tourism
Responsible Tourism
Expeditions
Expedition Management
Expedition Leader
Risk Assessments
Risk Mitigation
Training Workshops
Navigation
Geographic Information Systems
Route Planning
Travel Planning
Logistics
Management
Travel Expos
INTERNATIONAL BUSINESS
Founder
Chief Marketing Officer
Social Entrepreneur
Social Enterprise
Tour Operator
Business Coaching
International Management
Marketing
Networking
B2B
B2C
Expos
Corporate Social Responsibility
SOCIAL ECONOMIC DEVELOPMENT
Rural Development
Sustainable Development
International Development
Tourism Supply Chain Initiatives
TAA: Train, Advise, Assist
MEL: Monitor, Evaluate, Learn

RESEARCH & DEVELOPMENT (R&D);
COUNTLESS GLOBAL EXPERIENCES & SUCCESSES
Historically, I am one the longest-standing USA social economic developers within Mongolia with an in-country presence of 26+ years. I'm internally complex yet externally simple, an experienced leader who can enjoy taking the back seat for the team; I'm actively able (technical skill sets/experience) to lead from the front, in parallel and from behind when situational environs require different styles of leadership and/or supportive roles (out in the field or in the office).  Even though I've been in the lime-light (fancy suits, event speaker, country specialist for famed reality shows, filmmaker/producer, project manager for international initiatives at top-tier development agencies/organizations, Ministry approved exhibitor for famed international business expos, etc.), I prefer a pair of jeans, cowboy boots and living a wholesome life in a cabin out in the woods - I'm still Alaskan to my core.
In my resume, kindly note that I referred to a "supplemental section", that can be accessed by the tabs to the left that are in relation to my skill sets.  Lastly, I have 5 years of "professional" (non-degree) overseas education backed by 20 up to 30+ years of "equivalent experience" that far exceeds any Bachelor and most Master Degree requirements; as proven by my successful "timeline" as a Specialist and as an Executive supported by two decades of recognitions & honors with top tier international organizations, agencies, tourism boards/associations, businesses, film/tv production companies, etc.
Short List of Skill Sets:
Many analytic initiatives/projects have been independently/contractually carried out via USAID, World Bank, Swiss International Development Agency, GERtoGER.org, Adventure-Studio.com, etc.:

Special Projects (R&D): online/offline data-collection/mining; strategy development; project/budget/deliverable designing/launch; management/operations; monitor/evaluation; re-strengthening, etc.

Rural Initiatives (R&D):

cashmere/ meat/ tourism development; community-based tourism; SMEs; product development; branding; photography/filming; mass media deliverables & distribution; etc.
National/International Initiatives (R&D): multi-industry development; destination development; international market linkage development; international business/market expos; etc.
Competitiveness (R&D): multi-industry/ business/ SMEs/ associations/ product/ service/ market intelligence; marketing strategies; project/budget designing; deliverable planning/ development and distribution; etc.
Tourism, etc., Supply Chain Initiatives (R&D): cross-industry survey mapping, analysis, reporting, project designing (community-based, destination development, etc.), implementation, management, node monitor/evaluation, node re-strengthening, community mobilization, outreach training and program development, rural to ministerial and international market communications (vice versa), etc.
Internet/Offline Mass Media (R&D): tailor-made websites/other deliverables; informercials and short documentaries; market strategies; press-releases; publications; media-outlets pieces; tourism board/national association info packets; email marketing; expo spots; social media campaigns; SEO/SEM; etc.
Film/TV (R&D): digital photography/videography for film/TV productions, reality shows, documentaries, travel infomercials, museum centerpieces, expo centerpieces, websites, marketing, etc.
Digital/Print (R&D): digital (web, eBooks, etc.) and print (expos, brochures, etc.) designing, publishing and distribution; distribution strategies and channels; etc.

And MORE...
PROJECT DEVELOPMENT
Brainstorms/Mind Mapping, etc.
Conceptualization
Research
Feasibility
Project Development
Plan
Budget
Implement
Launch
Manage
Monitor
Evaluate
Learn
Strengthen
Advance
SOFTWARES
Gantt Project Management
Adobe Audition
Adobe Photoshop
Adobe Illustrator
Adobe InDesign
Adobe Acrobat
Adobe Premiere Pro
Adobe After Effects
Adobe Media Optimizer
Adobe Creative Suite
Adobe Mobile Apps
Word
Excel
Powerpoint
Apple Pages
Apple Numbers
Apple Keynote
Scrivener
ETC.
IMPORTANCE OF NON-DEGREE STUDIES AT NUM
THIS WAS A "ONCE IN A LIFETIME" OPPORTUNITY; THE FIRST/LAST CHANCE FOR A "REAL" TRANSITIONAL-EDUCATIONAL EXPERIENCE
Post-Cold War (1992), I would be the First and Only American to independently experience a vast multitude of situational environs and realities firsthand - in Mongolia (since 1994); among Mongolian Students (1995-2000) AFTER 'The Cold War'.
At this early transitional time (I arrived June 1994), just couple years after the Cold War/collapse of the Russian Federation States (1989), the National University of Mongolia (NUM) wasn't properly setup for "non-communist" foreign EU/American students; regardless, I attended courses and concluded as a non-degree program (in 2000) for I had professional goals to achieve.
This experience, beyond course works, provided me 1000s of firsthand insights into an old-world educational system... to comprehend how Mongolia trains/educates its people, within their own environs/experience countless realities, based on an archaic soviet system provided me with unparalleled access to countless levels of comprehension that would allow me to better assist "Mongolia" through its social economic transition into a non-communist Open Market Economic Society; one must understand the people to be effective - which my career timeline/recognitions clearly show (SEE MULTI-INDUSTRY: PORTFOLIO/HONORS). This education provided me with parallel comprehension into Russia/China systems as they indeed share pedagogical methodologies and more - countless in-depth situational comprehensions of learning-styles, behaviors, psychologies, methods, opinions, challenges, aspirations, constraints, etc. Via my unique educational preparation, beyond operational management, I was able to apply these "lessons learned/experiences" towards advancing/strengthening/re-strengthening numerous USAID, World Bank, Adventure Studio, GER to GER, etc., Initiatives while assessing, mapping, planning, implementing, countering, mitigating countless potential risks/pitfalls that these Transitional Initiatives could have encountered if I didn't pursue my Education; as I'm able to sense what others were/are unable too.
Miyamoto Musashi
"Perceive that which cannot be seen with the eye."
"Perception is strong and sight weak. In strategy it is important to see distant things as if they were close and to take a distanced view of close things."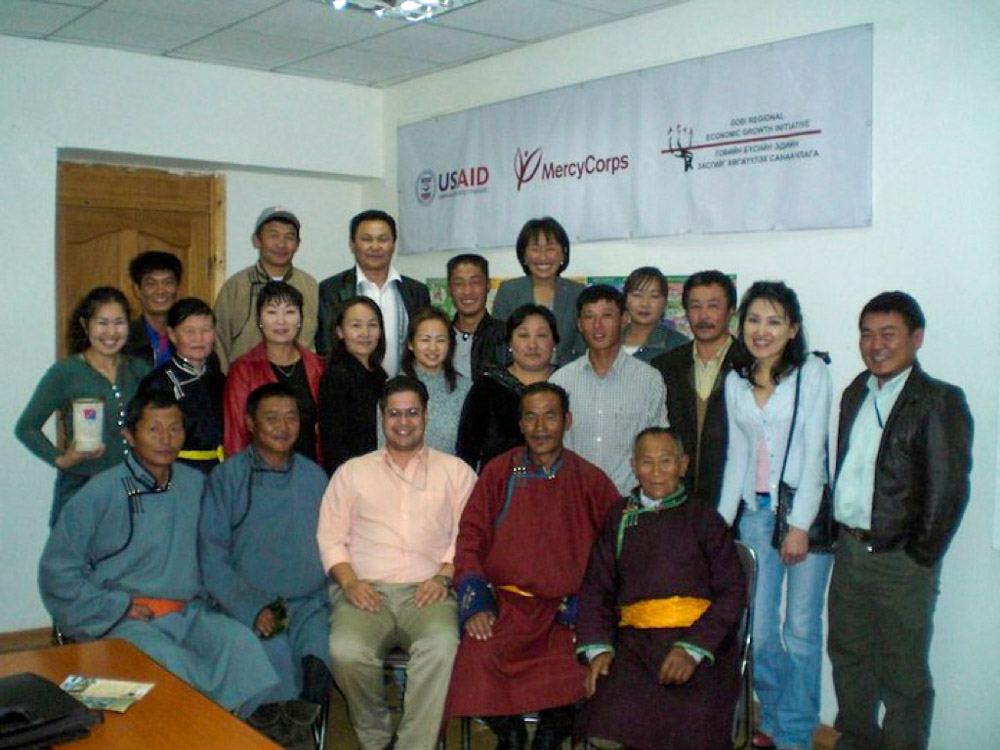 20+ YEARS of
STRATEGIC COMPETITIVENESS
"Strategic Competitiveness has been defined as an outcome achieved when a firm successfully formulates and implements
a value-creating strategy that cannot be duplicated, or is too costly to imitate, in the short-run by another entity or individual."
IT'S WHAT MY TEAM AND I DO AS HUMANITARIANS FOR
MONGOLIA'S RURAL NOMADS
From Globally
Remote Locations to Board Rooms
Mobilizing Skill Sets 100s of Times over the Past Two Decades
Here is a VERY short-list of expertise in my toolbox – Rural/Urban-to-International (vice versa) equivalent-experiences and skill sets (multi-sector/multi-industry) that were/are continuously "mixed and used" for USAID, World Bank, GERtoGER.org, The Amazing Race, and many other initiatives.
Up to 35+ years of tourism experience: travel, work, etc., and/or industry associated supply/value chain R&D
26+ years of international experience: travel, living, learning, working, consulting, volunteering (humanitarian)
20+ years of strategic competitiveness: analysis/strategies, offline/online, rural/urban-to-international, etc.
20+ years of TAA (train, advise, assist): 100s of trainings via GER to GER, USAID funded Initiatives, etc.
20+ years of market intelligence: research/analyze, design competitiveness strategies, strategic development, etc.
20+ years of MEL (monitor, evaluate, learn): rural/global GER to GER works, mass media, marketing, etc.
20+ years of branding: assess, learn, strategize, target, design, develop, launch, manage, MEL and strengthen
20+ years of initiatives: mass media, social economic development, film/tv, community/responsible tourism, etc.
Up to 20+ years of web, email, digital media, etc., marketing: content development, SEO/SEM, social media, etc.
20+ years of international project management: mass media, marketing, development, film/tv, tourism/GIS, etc.
20+ years of videography/photography: filmmaker, production manager, producer, country fixer, editor, etc.
20+ years experience with most Adobe Creative Cloud softwares, etc: 100s of print/digital deliverables produced
15+ years of international film and TV related production management: reality shows, short documentaries, etc.
15+ years of VSO-like initiatives (village stabilization ops): GER to GER Rural Development, film/TV, etc.
15+ years of works being internationally published via numerous famed guidebooks, organizations, news, etc.
Since 2002 internationally famed expos related works and initiatives: ITB, WTM, COTTM, FESPO, SITM, etc.
GER to GER Strategic SEO/SEM Competitiveness
GER to GER at 81.3% VISIBILITY OUTPERFORMS
$100 MILLION TRANSNATIONAL SALES PLATFORMS
$100 Million Dollar sales platforms "the middle-men" are useful BUT don't loose your identity and YOUR OWN market visibility to them (that's what they want) – you need to focus on what distinguishes you from your competition; often too many companies follow other companies and it becomes an identity mess… sales platforms have become like "flee markets" with 1000s of competitive vendors all shouting/sabotaging each other for business – while YOUR business pays tens of 1000s in commissions for joint digital spaces with your competition…
GER to GER Strategic SEO/SEM Competitiveness
GER to GER  at 81.3% VISIBILITY OUTPERFORMS 
NATIONAL/INTERNATIONAL COMPETITORS
Market Intelligence is critical – it doesn't mean 'conquer and kill' but it allows YOU to better refine YOUR MESSAGE in a way that drives YOUR VISIBILITY to the market; don't merely copy and do what others do hoping to succeed (as the above statistics shows it's NOT a good idea) – today it's important to develop "YOUR UNIQUE BRAND" which is YOUR COMPANY that stands-out from the flee market mess of sales platforms that sells you and your competitors without ever getting to know you, your operations, your people, your uniquenesses, etc… and that's YOUR WEBSITE.
GER TO GER's VISIBILITY RANKINGS CONTINUE TO INCREASE into 2021
It's important to note that I have maintained this superiority 'organically' for years without paying for it via PPC… etc.;
in fact, GER to GER has increased from 74.4% to 81.3%… Good luck trying to find a "Hubspot Video" to be this successful – if it was that "easy" then all these $100 Million Dollar Platforms with their geek-squads would be producing the same results as GER to GER (which they aren't); hence, the advantages of "Strategic Competitiveness".
Just like any good structure – if you get the foundation correct – it will stand for itself… however if you get it wrong – YOU'll be like the rest that will be opening PPC/Adwords accounts to pay for the same keywords that your competitors are paying for… which increases the costs – and you'll loose countless funds via 'ghost clickers' a.k.a. your competitors that want to empty your PPC finances; PPC is not sustainable NOR prestigiously creditable… everyone knows that you are paying for what you can not intellectually achieve yourself – it's a quick/legalized "digital pick-pocketing" method to steal what others, like ourselves, achieved via laborious endeavors.
OVER TWO DECADES OF
Rapid Expeditionary Development (1994)